Time To Do The Math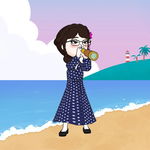 Another month of roller coaster rides with the pump and dump of Cryptocurrencies, spending and saving of our hard-earned money, grinding and lazing around, and the moments where we got glad and upset with the encounters that happened in our everyday lives had ended just on March. As a monthly tradition on this platform, let me again share a summary of my achievements and failures during March. I encountered a lot of distractions since the first trainee that prevents me from completing some of my goals. I don't expect any accomplishments anymore but even so, let me do this. I still want to know where will I improve and where will maintain according to my last month's performance.
I didn't remember the previous numbers from February but I could see that I have gained a lot during March. Right now, I have 212 subscribers and I can see new readers on my articles. A few of my co-writers here have been also added to my sponsor's block which gave me a current standing of having 13 sponsors. As for my number of views, I'm too lazy to compute all of it and get the average number of views per article. But from what I saw, the lowest number of views that I got this March is 23 views and the highest is 42 views.
To all of you who are always supporting my blogging journey here, a big THANKS to all of you. I wouldn't get tired of thanking you all the time.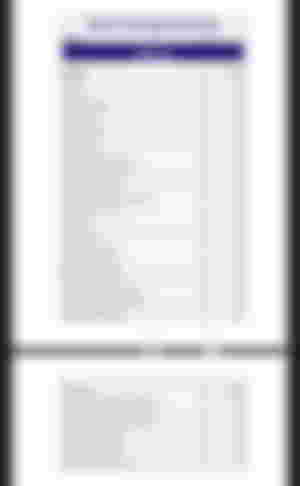 It just has a little difference from my February earnings, maybe just a few cents. I haven't achieved my goal of writing here every day because of certain circumstances and disappointing moments. I also encountered a lot of distractions and sometimes I have been busy with my regular job. I'm really looking forward to going home, so I can have more time to be active here. I still don't "mark as read" those piled-up articles in my notifications. I plan to read all of it when I can have more free time after I get unemployed.
It would be only about Php 7,500 if I convert all of my earnings into our fiat. Even so, it is already a great help to my financial needs. I can do more with that amount and create more projects at home. It is already a great blessing to a minimum wage earner like me and a single mother who is not only supporting a child but a whole family having 6 members.
It wasn't even the end of the month but I already converted Php 5,000 worth of BCH that I sent to them for my daughter's allowance. It's kind of sad to see your wallet get drained but it's still fulfilling to know that it was spent reasonably. I'm hoping to earn it all back this April and I hope that I can earn even more than that.
By the way, Happy April Fools!
I just hope that April would be good to me and it wouldn't fool my expectations. I surely would need to grind more this time since I have to buy things for the room that I rented in my best friend's boarding house. I have a lot of things on my list that I'm saving up for.
Here are some of them;
I meant to use this if ever I can enroll in college this year. Though the government already has declared that the face-to-face classes will be back, schools in our place aren't still ready. They are still using modular, online classes, or a combination of both. If ever I can't enroll, it is still fine since I want to look for other jobs that have a work-from-home setup.
I still don't know how much this will cost but I'm still currently looking for a good brand. If I'm in the boarding house, I can't cook on a stove using dried woods anymore and they are only using butane gas over there. It would be convenient to have one. In our place, we don't just use it for cooking rice but also for frying eggs or cooking instant noodles.
Summer is here which means the intolerable heat of the sun is also there. Heat temperature everywhere is rising that including inside our homes. It would feel like we are being inside the oven again this whole summer. To feel cooler, I'm needing this. Especially when I feel hot, my head is getting heated also that I often get irritated, so I'm really needing something to make me cool as always.
I don't want to aim to write here every day anymore since I know that I would be busy here mostly this month. Also if I get home, I couldn't have a good network signal there. That's is also why I'm staying in the city, not in our home because I couldn't get to work online anymore if I don't always have a good network signal. I'll just try harder to publish every day.
---
I spent a lot on online shopping this March. I'm always got tempted by those promo sales. I can only blame myself for that. It's still worth it, though. At least, not one item is a waste but I can make use of them all rather. I have got to try harder this month to earn it all back. I'm hoping to get more time to get active on noise.cash and finally start posting on Hive, too.
Cheers to all of our hard work this March! Let's salute ourselves for doing our best. Lead Images edited from Canva

You can also find me at;