Three Point Three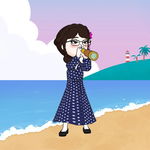 Yesterday, online shopping apps like Lazada and Shopee have 3.3 sales, wherein we can get affordable products, free shipping vouchers, bonuses, and the lowest deals. I think everybody knows this already since it is advertised everywhere on the internet. Even big brands like Unilever have exciting promos in their official store at Lazada.
I'm not really a fan of online shopping back then because I would better shop at the mall, so I can ensure the quality of the product first hand. But since we still have a pandemic, I got afraid to go out and the only option for me to shop is online. At first, I tried shopping at Uniqlo's website. Their products are super expensive and also the shipping fee. I can only buy Jeans for Php 1,200. I have never bought any products at them again since then.

Now, since the date of leaving here in Manila is coming near, I plan to buy pasalubong for my family as I said in my previous articles. I also bought something for myself, not that needed but it's kind of necessary use somehow. Then, let me share with you the things that I bought on 3.3 sales as a newbie online shopper.
---

The one that I'm using previously has run out, so I have to buy one. I like using Pond's products since it is just mild on the skin. My skin is sensitive to strong substances that easily got irritated. I have to be careful with that. I feel like my face is burning if I use those strong ones. Also, I got scared of using strong substances when I saw what happened to my cousin. We think that it was irritated by the face products that she used. Her face got large pimples or acne all over which she didn't have before using it. I hate acne the most, so I avoid such strongs substances ever since.
Face Powder and Liquid Foundation

I'm not really into make-up but I think I can use this when I take a picture for my IDs. Just a slight make-up to look presentable somehow. This is the only brand I know that I can trust, and it was also affordable. The two of them were just Php 56. Back then, when I'm browsing Maybelline's brochures, I remember that it was more expensive than in its regular price, so I check it out when I saw it at a lower price.
Brooch Clothes Clip Safety Pin

The jeans that I have now are a little bigger than my current waistline, just an inch difference. I plan to sew the waistline to adjust it at first but when I saw this on Lazada, I canceled that and just bought this instead. It also had 4 different styles and I find it cute. Then, the "Add to cart" happened.
Boys Shorts for Papz and Bros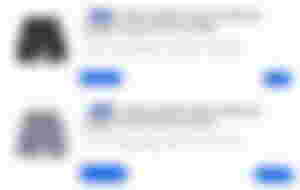 The one that I have bought last time is only for my eldest brother. I realized that it doesn't seem appropriate if it's only one of them has one. What if they got jealous but just stay silent? So to be fair, I bought each one of them. It was cheap but at least, each one of them can receive one.

Though I drink a lot of water, my lips still got dried from time to time. I found this for only Php 16, so I grab it. That can't hurt my wallet at all.

I only have cloth masks here that I often used. The garter have already stretched and the others were already tattered. We also have here those blue medical masks but the size that we have here can't fit my face. It's a lot bigger than it falls from my face. I don't have anything to use when I travel back home, so I bought that.
---
It was sure fun to look for sales with free shipping and cashback. If you don't a budget for budol finds this month, don't worry, there are still 4.4 sales next month. The boys here in the house also order Boys Shorts through my account in Lazada. They all bought 8 pcs of shorts for Php 56 each. They saved a lot with that since I also have a lot of free shipping vouchers and a Lazada bonus. My Aunt and the other colleague also order through my account a large traveling bag for each of them. I checked out the product yesterday and it arrived this morning. That was so fast, just less than 24 hours. I don't plan to add another order. That would be the last since I still to allocate money to buy a ticket and my pocket allowance when I leave here.
---
That's all for my budol finds. Thanks for reading! Images edited from Canva

You can also find me at;