This Month's Expectations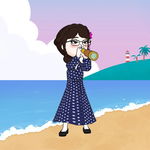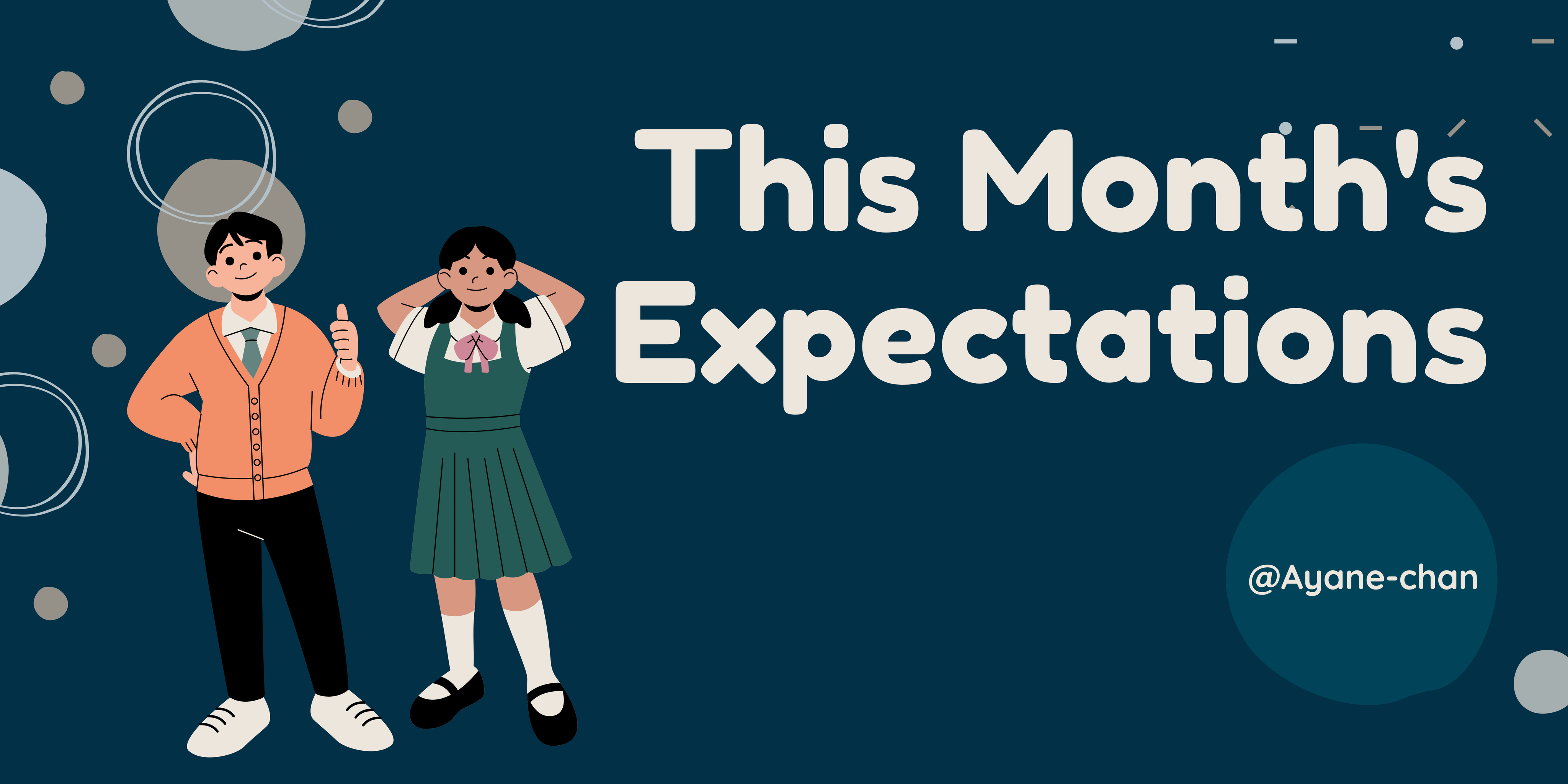 Time flies faster and it's like I just woke up, then later on, got to sleep again. The cycle just goes on and on the next days. This is what it feels like when you are busy and always trying to maximize your time to fit everything that you need to do in a day. Since formal classes have just started, I'm still adjusting with it. I have been out of school and unemployed for quite a long time that I have created a new body clock. Yet, I'm still trying to adapt it to my new schedule, so I can't be late and get things done on time.
Despite the busyness, I can still say that this is a good start for me to bring back that previous motivation to work under pressure and still be efficient. I think it is the pressure that pushed me to be productive back then. Since I left my job, I have never been the same as my previous productive self. I thought that I can focus on blogging when I resigned on my previous job while the classes hasn't starting yet. It turns out the exact opposite of what I had expected, and it even reduced my productivity to half of what I can do before.
However, when I have classes now, I get to bring my previous self little by little. It's kinda tiring but fulfilling at the end of the day knowing that I have done something productive. I'm hoping to bring back that kind of level of performance again. I badly need that now, since I have a schedule to follow and I only have limited time to do my side hustles. Still, let's see about that but let me share what should I expect from this month of September.
Our Professors are very considerate to us who are working and going home to far flung places. Though our classes begins at 8 am and ends at 8 pm (vacant periods included for lunch and siestas), we are only required to attend it for 3 days. Others students are living in the next neighboring towns and the travel time is longer to get to the school.
In consideration to this, the other classes is online and onsite classes will only be held for important matters that needs to be executed in a physical manner with the instructors present like the NSTP meetings, use of computers for programming, and exams. Other matters that can be discussed and no practicum needed will be held online, like the usual classes, reportings, assignments, projects, and also learning materials are uploaded in advance for those who can't regularly attend the online class due to poor connections.
I have high expenses this month and I need to earn back what I have spent, so I could have something to spend for my needs next month. No matter how busy I am with my school works and studies, I should make time for this since this is the only thing that can help me survive for now while waiting for part time job openings this ber-months in our place.
I'm thinking of following a 30-day writing prompt here again in readcash and post my daily life updates on Hive. It is the better way that I could think of, so I wouldn't ran out of topics to write about. I'm loving Hive but readcash is also important to me. This is where I had started my blogging journey, grow my name in writing, and made my skills improved in this path. I'll never leave this platform as long as it is still operating. Doing a lot of drafts and just saving it in my account for later use is also a good way to manage it. Yet, it would depend in my capability since it's tiring to write in a phone and typing just using both of my thumbs.
This one isn't a problem but a big help on making engagements with other writers. Perhaps, just an advantage to me since I love reading from the start and reading 10 articles or more in a day is nothing. The only thing which is time-consuming there is verifying the content's authenticity with its author. Plagiarism is still a main problem, no matter how you explain it to people that it is prohibited and regulated. There are really some people that just like to earn easily without sparing enough efforts like the other writers are doing.
They are looking for shortcuts on how to earn faster but in a negative way that could be their fastest downfall and something that can ruin their reputation on the platform. They are wanting success and earn a passive income in a short time but doing things that could kill their career and block their oath from going back. For someone out there who are doing these things or have plans to do this, just remember that a cheater never wins. Don't expect to get something in return that aren't worth of your effort.
Putting that little rant aside, I might be late in endorsing the top entries unlike before because of my loads but the deadline of submitting your entries is still the deadline. The date set for that will remain the same and will still follow the community's schedule of activities. The other staffs are also busy with their priorities in life, so just please bear with us and be patient to wait for the announcement of winners.
---
Anyway, despite all of that, I'm hoping to be able catch up with you guys and have some fun sometimes if I'm free. I kinda miss joining discord games and all the fun chitchats. Shout out to @itsmeCguro. Thanks for the sponsorship.

Let's see each other in Hive. Here's my profile.

Lead Image is made from Canva

Images are mine unless specified

You can also find me at;