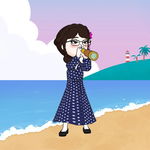 Last month, I've been instructing my Mom to get a Postal ID, so she can verify the Coins.ph account that my elder brother has made for her.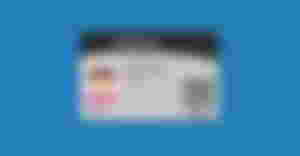 Source: Coins.ph
Since I don't have a valid ID with me, I have been holding my assets since the beginning. We are short on funds at home lately because I just paid the mortgage of the ricefield and it is just for it. We don't have funds for crop seeds, labor, fertilizers, and pesticides. I have my funds on my Bitcoin.com wallet but I can't transfer them to my coins. ph since I don't have a valid ID. The idea suddenly comes in.

Why not my mother would make an account on Coins.ph since she has valid IDs?

The kind of ID that she is currently holding with her that time is a Voter's ID. Coins.ph is still accepting that before but after the next day, they updated their application and they no longer accept Voter's ID. The only option we have is a Postal ID since the National ID hasn't been distributed to them yet. We got a little problem here, she doesn't have a Postal ID since she doesn't send letters at the postal office.

Then the next day, she went to the post office to apply for a Postal ID. She paid about Php 500. She was then told to come back after a month to pick it up. I was a little annoyed to hear this. One month is so long, why does it take this long to claim a printed card wherein you have your details given already? Their reason was that they have to request approval at the main postal office which was just 20 minutes away if you ride in a Bus. This was always been the problem in Government offices. The transactions are so slow.

Anyway, my Mom did get it after a month which was last week. My elder brother helps her submit her ID in Coins.ph and they were just verified yesterday. And they just told me this morning, wonderful!  While we are on a video call, I'm giving him instructions since my mother doesn't understand about this e-wallet stuff. I took him on a tour in Coins.ph app features so he can familiarize its usage and it would be easy for him to navigate it when I send some funds there.

Remember the brother that I was comparing to a turtle in my previous article, "Come Out OF Your Shell"?


Yes, that's him! Since he is the one who has more knowledge about gadgets and stuff on the internet, I gave him the task. When we the e-loading feature, he suddenly gets excited. I see what's going on in his mind right away because he always asks me for a mobile load, so he can play his mobile games. I sent him $10 first and him to wait for 3-4 hours before he can receive it. I explain when he is the time that he can convert his BCH.

Since he was attentive to everything I say unlike before, I insist on inviting him to noise.cash since he can also earn BCH there. He immediately made an account. I explained to him further how it works, too. He is getting interested in entering the crypto-verse. Coins.ph and noise.cash is a good start. Little by little, I will introduce him to other crypto earning possibilities once he got the hang of it. He is not interested in writing, though. I think Play To Earn games like Defi Pet, Axie Infinity, or Splinterlands would suit his taste. He likes games, anyway, so why not make money out of it?
---
I got many ideas playing on my mind of what to teach him next. I'm so happy that he is finally taking baby steps to crypto. Slowly but moving forward just like a Turtle.
HE FINALLY SNAPS!
---
Thanks for being here reading my articles again. This is just a little update about my personal life so I hope you haven't get bored by reading it and reached this point. Anyway, please always be safe, be healthy, be happy, and always trust in GOD.
Well then,
SIGNING OFF!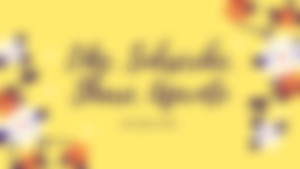 Kindly, check this amazing sponsors' work.
Minna-san, mata ashita!