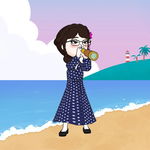 As we grow up, we learn a lot of things, we got interested in a lot of things, do a lot of things, and our responsibilities become bigger. We enter into a lot of phases in our lives that brought a lot of experiences, mistakes, failures, successes, or learnings. We pave our way towards our goals and grind every day to achieve them. We sometimes haven't noticed that something is wrong with us or there's something that we need but we can't get it because of the great responsibility and obligations that weighed heavier upon our shoulders; thus, need more attention than what we wish to have or to experience.
---
Just a little background for a moment...
I have been slacking off these days. All I did was scroll my Facebook and watch anime. Though I farm topics on Facebook sometimes, it's still a great distraction when it comes to finding my "will to write" when I'm sluggish all day. Just for the better, I already hide the app a few hours ago. But before I hide it, I have stumbled on a page that posts anime clips first which they posted a picture that comes from an anime, Uramichi Onii-san. I'm currently watching it and I'm at Episode 4 right now. I remember that a month ago, I wrote an article also that contains references from this anime. I wrote this, "Life Lessons With Uramichi Onii-san", in which I included three lessons that I learned from the anime.
Going back to Facebook, this is what I saw from the post before I hide the app.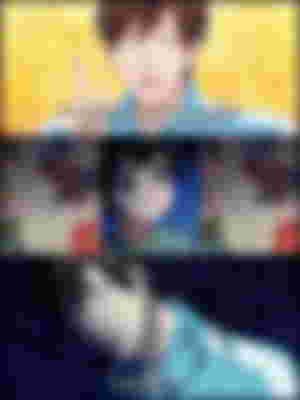 As I said in my previous article about this anime, this is an anime that is supposed for kids but due to the emotionally unstable protagonist, the target audience switched to those burn out adults with depression, anxiety, and bipolarity. I laughed with the kids' answers at this photo but it's the reality of us adults indeed. No wonder Uramichi Onii-san switched to the gloomy mode instantly.
---
In the original clip from the episode here,
the kids answered:
New Year's Money Gift

Drawing Time

Nap Time

Kindergarten
When he asks the kids for more answers, they said those answers are in the photo above, which are:
I can't blame these kids to be like this. They got a good two-sided teacher that taught them a lot of life lessons as an adult after all.
Let's elaborate on them one by one.
It's not that adults don't have freedom. It's just that as we grow up, our scope of responsibilities becomes wider. We got tied up to those things that we can't just get rid of, just to do what we want anytime just like when we were kids. We can't play on the streets anymore, have chitchat with our friends, play video games, or do anything in our ways. We got anxious if what we do can badly affect anyone or it can benefit them. We can't do what we wanted because of different piled-up priorities waiting for us to address them immediately. We can't travel on vacations like we used to anymore every summer, Christmas, and New Year's break. It's like we are caged in our workplace and at the 4 corners of our homes due to endless priorities and obligations.
We all have a heart, but the softer, pure, innocent, and kind hearts when we were kids are not exactly like before now. We tend to be more cautious now and fully guarded because of those unpleasant things that we encounter along the way of becoming an adult. We don't trust easily. We don't love just anyone. We give unjust judgments. Sometimes, because of those hurtful things that happened, we became cold to everyone. It's not like a heart that kids could have anymore.
It's easy for kids to have high hopes when they are dreaming of something. They can shout out loud what they want to achieve in their highest spirits. However, when growing up, a lot of failures happen. It's not easy to hold on to our hopes when we are crushed and broken. It's not like when we were kids at all that whatever goals we spit out, we can't care less about what would happen next. On our journey of becoming an adult or when we became adults, it's a great struggle to keep our hopes up in the toughest situations.
Let me add my answers to Uramichi Onii-san's question. Here's the two of it;
Our work doesn't end when we clock off from work at our 8 to 12-hour shift every day. Some people are doing side-hustles to add more earnings to lessen the expenses. At home, we have our family to attend to that needs attention and care from us. Though we are exhausted, there are still household chores that are waiting for us to do them. Sometimes, even if it's our day off, we still have other commitments to fulfill. When we count the time that remains for ourselves, just how much was left for us? A time to nap, incomplete sleeping hours, a time to groom ourselves, or only just a time to eat, right? Even so, even our time to eat was set aside just to complete the tasks that are rushed to be done.
Adults can only be envious of kids for this. Though we have a lot of stamina than them, we still can't beat them in terms of having the energy to roam around, and play all day and all night. Just imagine a baby and a toddler that wouldn't sleep at night but you, on the other side, have already collapsed from being worn out and sleepy.
---
Anime isn't just for kids, and I strongly agree with that. See? There's a lot of practical things that you can learn and relate from them. You just have to be observant in every scenes and be analytical. Then you can enjoy the story, and learn something from it.
By the way, thanks for reading up to this point. I hope that you can also relate to everything I said. Once again, thanks for reading!