The Day Has Come.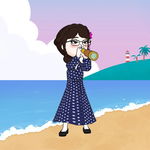 Lately, I have been telling all of you here, "Tomorrow is the day."
What I meant by saying that is the day of my arrival here in Bacolod. It has been a tough and tiresome day for me. Aside from preparing to travel and while traveling, arriving and preparing for my new home was also that tedious. I haven't shared this or given any updates about my travel last May 15 because it tires the hell out of me. I'll explain why as this article continues.
---
I'm not that excited but I woke up at 4 am on that day to start preparing myself. An old colleague of mine there got into the bathroom first, saying that she would be just fast and so I agreed. She finished after 30 minutes. I knew that I would finish my bath faster also since the water is cold and I don't want to get cold at the airport.
I finished preparing myself at about past 5 am. My Aunt was urging me to eat since the food was already cooked but I refused because I'm really not eating every time I travel. I had the worst experience relating to that back then when I was a child. We were traveling from the farm to Bacolod City. We ate before we left and rode a tricycle to the bus terminal, then rode on a bus to Bacolod City. I wasn't feeling well while on the bus. I felt dizzy and nauseous, and I can't explain that very well. As we get off the bus, I immediately vomit all the food that I ate on the corner of the street, and I almost past out. Since then, I never ate before I travel.
I explained that to them and they understood. They didn't insist on me anymore but they were teasing me that maybe I was just that excited to go home and I was just making excuses. Well, I know that they were just joking with me, and since it was already our last moment, I just went with the flow and laugh with them.
Two drivers had volunteered to escort me to the airport. They arrived a quarter before 6 am. I knew that they haven't eaten their breakfast yet, so I just patiently wait for them while they ate. It was also per Madam's instructions that they can eat breakfast at her house and so they did, obedience for fewer expenses.
We set off right after they finished. The airport wasn't that far from Madam's villa and so the travel time was just about 10 minutes or maybe lower than that if there weren't any traffic jams along the way. I just set off without saying a proper goodbye to them. Well, that was their instruction to me. Madam said if she can't wake up early, I can just go but I'll just take care on the way and be vigilant while traveling. Also, Tiktok Ghorl doesn't want me to wake her up when I'm leaving. She is so emotional and sensitive that she can't handle herself anymore if she saw me leaving.
Who knows if she would burst into tears, then hold me tight and wouldn't ever let me go. It is a possible scenario, though. Given the words that she was telling me while I was there. I did what they had told me to do. See? I was that obedient. Yet, there's one thing that I forgot. I was supposed to hug my Aunt tightly while saying, "Thank you for the things that you gave and did to me," but yeah, I admit, I was so excited that I forgot to do so.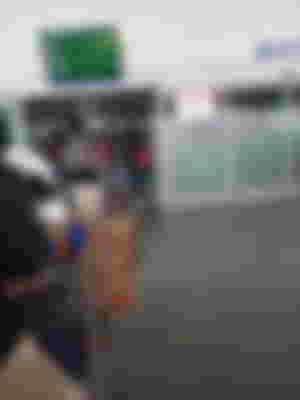 When we arrived at the airport, I immediately went inside. I put all my things in their x-ray machine to get inspected. It passed but when I was walking past their metal detector door, it beeped which means that there's a metal in my body to which isn't allowed. All metals should past the x-ray machine altogether with all the things that I brought. I couldn't figure out why it was beeping at first since I placed my things on the x-ray machine. Then I remembered that maybe it was because of my hair tie which is foldable and easy to style a bun since it has a foldable metal inside.
I had to take off that hair tie and give it to the airport personnel who was in charge of the inspection. Though I was a little disappointed that my hair bun was ruined, I can't complain since it is their policy and they were just doing their jobs. After he inspected it and found nothing suspicious, he returned it to me. I took all of my belongings at the front of the x-ray machine and head off the to the counters of Philippine Air Lines to check in, then get my boarding pass.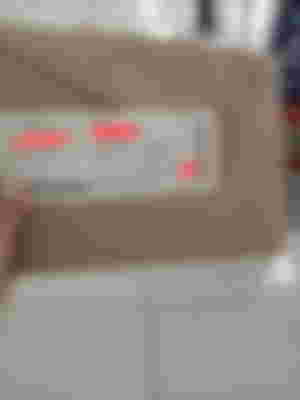 There, I took a picture of it and sent it to Madam. I messaged her to let her know that I had already checked in and the terminal were my flight should be, was right. She then messaged me back and told me to take extra care again, then message her again if I was on the plane already and about to fly.
My boarding time was 8:15 am and it was still early. I have to wait patiently there at the chair in front of the terminal gates of the departure area. A little while later, the nuns that I met and greeted at the entrance sat in front of me and the other one sat next to me on my left. I secretly took a picture of them and sent it to Tiktok Ghorl and even in our Telegram group chat.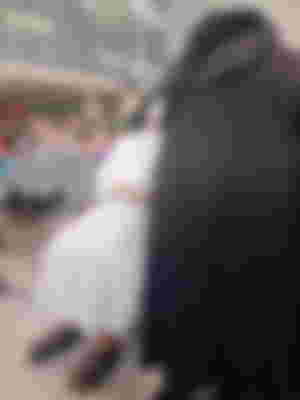 I told Tiktok Ghorl that I couldn't be scammed by hypnotizers or be robbed since I have holy protectors beside me. I even joked about me being a demon-like human sitting next to those angel-like beings and I got embarrassed to show my stupidity to them, so I tried to be well-mannered and kind. I tried to talked to the nun who was sitting next to me and I have known we are flying on to the same destination.
When my boarding time was near, I entered the terminal gate assisgned to my flight and queue for the bus the will send us to the where the plane was parked. It didn't take a while before we can rode on the bus and in just seconds we were dropped of in front of the stairs which we have to climbed in there to get on board of the plane.
When I found my seat inside, it was located in between the two other passengers. I thought I would get lucky to be seated beside the window just like the last time but it was not the case for now. If ever, I would take a picture of the sky and the clouds, then send to @DennMarc. I didn't get the chance, so I just enjoy being amused and amazed by those gigantic clouds while I can because a few minutes before the landing in Bacolod, the flight attendant asked the passengers beside the window to pull down the blinds. Maybe to lessen the air that was getting inside, I don't really know but the passenger beside me just abide.
Just a few more minutes after that, they allowed us to pull up the blinds on the window. With that, I already saw the land and the sea of Negros. When we land, I immediately found the exit since the airport is just small compared to NAIA in Metro Manila. I just rode a taxi going to Bacolod as I went outside to find vehicles that is going to Bacolod.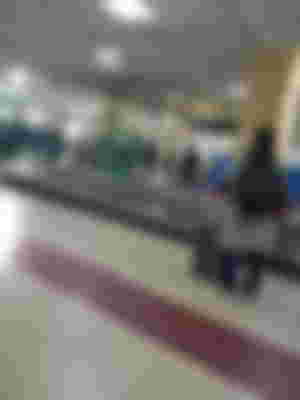 ---
I haven't updated anything for two days. It would take a lot of your time reading if I will just compile it all into just one article. I'll write the part two in to the next article.
Thanks for reading! Lead Images edited from Canva

You can also find me at;