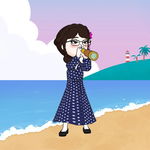 Somewhere on the other side of this call, I can see their smiles and hear their laughter. I'm just sitting here for hours, eavesdropping on their lively conversation. They seemed so happy as if that whole year of fights have been forgotten already. Maybe, it's just for this month since it's a special holiday.
Somewhere on the other side of this connection through a phone, I saw them eat with a big appetite as if they skipped their meals when they sulked a lot of times back then within this year. I'm amazed that they can bear to eat with their foes and share their food with them. They talk while eating, joke with each other, and laugh to their heart's content.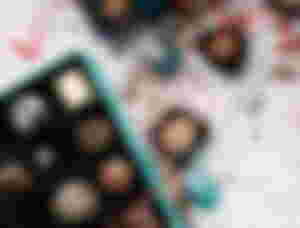 Somewhere on the other side of this line through the internet, I saw their decorations at home. It was well decorated as if it's another new place. Honestly, I barely recognized the place. I see, so they also repair the parts with the damages. Some are due to the old age of the house and some are from my annoying brothers who often fight with each other over trivial things.
Somewhere on the other side of this live filming that they did for me, bells are ringing. A sign where a mass would begin and other children cute voices are singing the most famous song, "Jingle Bells", from house to house. Not at all, it's just from the children but it's played everywhere from houses to establishments around the place.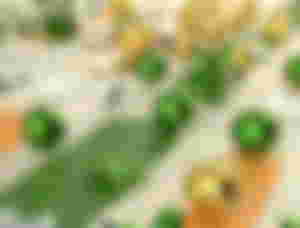 Everyone is cheery about this month. Everybody has been looking forward to this season. Everybody waited for almost a year for this season to come. A month to celebrate, to be happy, to reconcile with your foes, to give love to everyone, and to share your blessings.
While me here, on the other hand, is silently jealous of them. Just sitting here and looking at them in front of my phone makes me long for their presence and my homesickness is getting out of hand. I'm happy for them but I can't be happy with just myself alone.
I thought I can get pass-through this. I thought I can endure this. I thought I'm strong enough to be apart from them. Well, it's all just my thoughts after all. My heart speaks the exact opposite of what my mind is thinking. Every time the bell rings somewhere even when I'm here, I will always remember my home and all the people in it.
It can't be helped, though. The reason why I'm far away is also because of their sake anyway. I have to, or else I wouldn't see their happy faces and hear laughter on this special occasion. Just thinking about them having no delicious food to eat at this time while other houses are lively makes me more determined to do my best for them here. After all those months of enduring while being apart from them, it finally paid off. My efforts are totally worth it.
---
Perhaps it's the cold weather that makes me feel more the coldness of my surroundings. Not just cold wind outside due to the typhoon, but also the absence of my loved ones in this room where I'm wrapping myself in a blanket and drinking a hot tea from time to time. The emptiness and the longing I felt turned the clouds above my head to grey, making me gloomy for more.
The disadvantage of working far away from your family. You'll be homesick and it's inevitable, yet you have no other choice but to endure it, or else your family will suffer from hunger. It's a matter of yourself or themselves. In the end, the sake of the majority won, so here you are, comforting yourself through typing what you feel on the blank white page of your notes. Well, congrats! I have tainted the clean white page with my gloomy emotions.
---
Forgive my unenthusiastic ramblings over there. Still, I'm very grateful for all of you to always read my articles no matter what is the content of it. Thank you for reading up to this point. I hope you have a wonderful December at your end.
Ps.: I'm praying for the safety of those affected by Typhoon Odette (Rai). I hope this would leave the country soon and leave no casualties.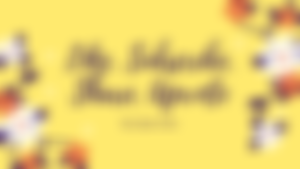 Photos from Unsplash

You can also find me at;