Restrictions are getting random.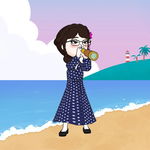 Starting yesterday, the restrictions have been lifted to Level 2. Even the "No vax, no ride" policy has gone and the scenes at the terminals have been back to normal. It is good that they didn't implement it on Level 2 because people are already tired of their "Implement now, plan later" unspoken policies that were obviously done as always. That line was from Ted Failon, I'm just borrowing it reference.
Operations in every means of transportation here have been back to their daily routines, just except for international and domestic flights that require a negative RT-PCR test which is taken within 72 hours before the flight. The good news about that, is passengers are not required to undergo a 14-day quarantine any more. They can go straight home provided that they have the said Negative Covid test results, Vaccination Card for being fully vaccinated, and an approved S-PASS from your LGU.
That S-PASS or the Safe Swift Smart Passage Travel Management System is an application that functions as a one-stop communication and coordination platform to connect with the LGU of your destination. You can apply for a Travel Pass-Through Permit over the app since it already contains all the updated travel requirements per destination, LGU contacts, and the updated travel restrictions given by the IATF depending on the state of the whole country from the daily infections.
For now, I haven't found any replacement for my position yet, so I just keep on building my stamina and immune system to become stronger. I'm afraid to get positive by the time it's my turn to be tested for Covid-19. If I get positive, that would be another hassle and another expense to shoulder since I don't know if the government will cover all of it. The restrictions right now are getting loosened because of the cases that have been plummeting since last week.
I do hope that the people will get themselves vaccinated as earlier as they can. It was also for their protection and the people around them. They claim that the government is issuing unfair resolutions like "No vax, no ride", but they don't understand how much it can help them from not getting severe if got infected. Of course, it's still not mandatory since not all people are allowed to take it because some have poor health or allergies that their body can't handle the vaccine. I respect that but I hope those people who are well and in good build would do so.
I have been fully vaccinated and I even received a booster shot this last week of December. I can honestly testify that this vaccine is quite effective. We are exposed here back then to a person who got positive but we never get positive from the virus. I owe this good health a lot to our God. Even if I'm a skinny person, I haven't been infected ever since the pandemic started.
This virus has caused a lot of people to stay at home. I hope it will end soon and I'm always praying for that to happen. I really hope that this Omicron is the beginning of the end, as what are other experts are saying. I'm really getting bored the longer I stay here. To just read books and to watch drama series always isn't giving me thrills anymore. For 2 years of not going out for the fear of getting infected, I guess my mind, body, and soul are already craving for new adventures.
Even just a simple walk on the streets to go to the groceries or Express Padala Centers are making me happy these days. Maybe everything I do as long as it is outside will make me feel delighted. Just getting bathed under the sun was bringing me a lot of fun.
That is just how bored I am, I guess, that even the smallest things can make me happy nowadays. The things that we take for granted back then are being valued and appreciated now. People really just appreciate what they have when it was taken away from them. That was what I have learned this time of the pandemic.
---
It's another day of random ramblings but I guess this one makes a little sense to me. I don't know if it makes some sense to you, too but there it goes. At least, I hope you enjoy reading it.
Wondering about the words in bold highlights? Well, it's because of this.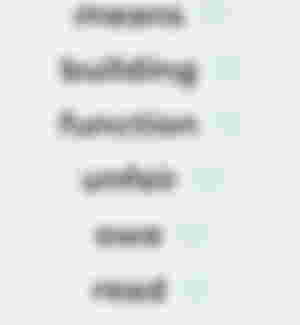 The one that we always do when we are out of topics to discuss. The savior of the broken, the beaten, and the damned —The Random Words Generator! Just generate words and write randomly about them to connect the words that were given. I always thank @meitanteikudo-senpai for introducing this to us and his #promptfactory that has a community now.
---
Feel free to join the fun if you haven't got anything to squeeze out of your brain. Thanks for reading! Images edited from Canva

You can also find me at;