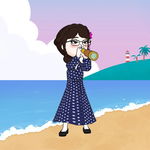 The thing is, I'm getting more forgetful these days. I don't know why because I'm always trying my best to focus on every task that I'm doing. Last Monday, I was told to put a towel for Madam in her bag, and I forgot it. Gladly I was saved by the rain, and it didn't cause much heat on the construction site. Yesterday, I forgot to give them Madam's lunch and tea. Luckily, a driver from the office came to deliver the groceries that Madam bought and I got the chance to ask them to drop Madam's lunch at her office. Today, I forgot to tell the House Cook to fry Turon (a Filipino delicacy) to be Madam's snacks after their meeting this afternoon. Fortunately, she was having a meeting when the driver reminded me and we have managed to deliver it, though a little late.
If it wasn't just for having good luck, maybe I'm the one who is being fried, roasted, and toasted with lectures, sermons, and criticisms right now. I should thank God for giving me this unique kind of luck. Hallelujah!
---
As I was saying, I have been forgetful these days. My housemates here and the drivers are even teasing me now. They're always telling me that maybe, I'm already aging faster or I'm just always out of my mind. I don't talk back because it's partly true. Of course, I'm aging indeed. My age, or your age, is adding up every year obviously, but of course, that's not their point. They just want to say that I was like an old-aged person. And being out of my mind, I admit that I'm like that sometimes.
Forgetting things sometimes is okay but forgetting things frequently is already alarming. Therefore, I inquired Doctor Google about that. Here is what I have found.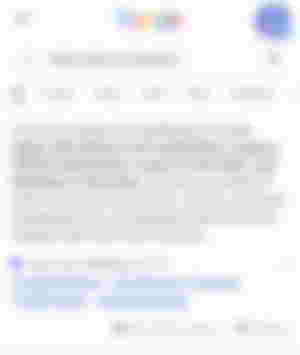 ---
Well, I don't have any medications, trauma, cancer in the brain, or infections. I'm sure that I'm not also Vitamin-deficient because I'm taking Multivitamin tablets, Vitamin C, and Zinc every morning after breakfast. I also had my flu vaccine last May 2021 and had 2 doses of Pfizer vaccine for the Covid-19 virus last July 2021. I bet stress, yes, because I have a lot of problems right now but not that quite. I'm not even overworked because I only work in the morning and the evening. My tasks aren't that heavy and difficult. The rest of my time is spent here, on noise.cash, and other stuff.
I made a post on my noise.cash account a while ago. A member named FunnyStoicDoctor commented and it made a lot of sense. Look at this thread.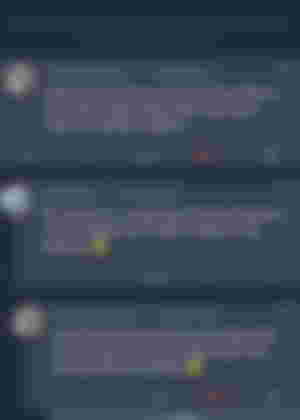 ---
Now that I have realized it, she is right! I guess, being sleep-deprived corresponds to inadequate rest, right?
Every night, I sleep at midnight and wakes up at 5 am every morning. I would be lucky to have naps in the afternoon but sometimes I don't like it, so I just spend my time surfing the Internet and navigating my phone instead. Now that it is greatly affecting my job, I decided to impose rules to discipline myself.
I remembered a previous article, "Get Some Sleep After Reading This" by @Ellehcim regarding this matter. She experienced being lethargic at work and sets some rules to improve her sleeping habits. I often resolved to drink coffee before hopping on to the job but even if I drink 5 cups of coffee a day, it does not work for me anymore. I often tend to forget things mostly in the morning because I think my mind is still foggy and the coffee is still forcing its way to my veins towards the brain to activate it a little more. I'll just remember it again in the afternoon already or if someone would remind me. Sometimes, I don't recall it anymore. It's forever lost in the void of my memory.
Sorry in advance for this, I want to copy @Ellehcim's idea about this. I will just alter it a little bit. I'll do this way,
The first week - start to sleep at 11:00 pm. (An hour earlier than my usual sleeping time which is midnight)

The second week - start to sleep at 10:30 pm.

The third week - start to sleep at 10:00 pm.
I know for sure that I can't change my habits for an instant, so I'll do it by gradually reducing 30 minutes earlier from the usual sleeping time every week. I'll start on Monday because it is going to be the weekend tomorrow. That's my off-days from working hard, so I'll enjoy it for now. I'll enjoy the 2 remaining days wherein I can sleep late. Also, during that period I will orient my mind and prepare my body for the upcoming implementation of my sleeping rules which will start on Monday.
---
Do you also have this kind of problem?
If yes, then join me in imposing those rules for the benefit of our minds. Let's not wait for the worse to come before taking action. I got threatened by acquiring Alzheimer's disease if my habit goes on, honestly. Welp, it's for my well-being anyway. Then, I'll take early prevention methods, so it would not happen to me.
---
As always, thank you so much for reading my articles. I always appreciate your undying support for me. Also to amazing sponsors out there, may God bless you more for your kindness and generosity.
Let's not take our health for granted. Stay safe and take care!
---
By the way,
Do you have the passion but haven't registered to this platform yet? Then hurry up and register to this link 🔗. Join us on our journey of blogging and earning BCH. Also, make some noise with me on noise.cash just like how you make noise on different social media platforms.
For further questions, please contact me at:
Twitter: Ayane-chan
Telegram: Ayane-chan
Instagram: Ayane-chan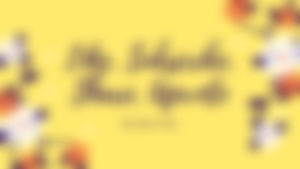 Date published: October 8, 2021
Title: Remind Me To Sleep, Please. 
Author: Ayane-chan