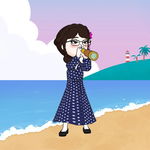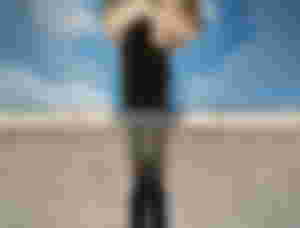 It was fine weather when I woke up this morning. Just around this noon, the rain starts falling and I ran outside to fetch my laundry. I ran without a hat or umbrella and I'm almost soaked with the thick raindrops. My dried laundry is more important to me at that time. I never thought of the consequences of it.
Later on, this afternoon, my head starts aching. Poor raindrops, it is to be blamed by my elders here. I never believed in this kind of logic before. I was even bathing in the rain when I was a kid, you know. LOL. Well, since I wouldn't believe them, I just did my usual remedies.
Do you want to know what are they? Okay, here.
Drink a coffee. (Sorry, I'm a coffee addict.) Sometimes, I feel like my dose of caffeine isn't enough around my head, so I'll drink another cup. Then, later on, I'm fine like nothing happened. If it works for me, it doesn't mean that it will work for you. So, don't copy me if you're not used to coffee. You'll be awake until 2 am instead if you do that.

Take a nap. It worked mostly when I'm having a headache. Especially when I have a headache while having dysmenorrhea. I'll just take a nap for 30 minutes or an hour. When I woke up, it's all gone.

Take Paracetamol. If those two ways wouldn't work, my last resort is to take paracetamol. Right now, we don't have it. We ran out of stock. I'm so unlucky.
We don't have stocks of Paracetamol anymore and I can't even go to the village store to buy some since it's raining hard. I might get scolded anyway if I insist. Then, here's the super last resort, – endure the pain. I got no choice, buddies. If only I could just put some hot or cold compress on my head for 30 minutes to elevate the pain, I'll do it right away. Is it possible?
I suddenly remembered the "Mind Over Matter" principle. It is our brain that takes control over our body, and the one who sends signals of what we will do. Alright, why not ignore that headache?
I tried to act normal while enduring the pain and search for something to do on my phone. I open my read.cash and noise.cash accounts to check for comments and replies then read few articles here. When I got back to my phone's homepage, I realized that the arrangements of the applications are messy. I have been downloading apps lately and I don't have the time to organize them, so I took this opportunity to do so.
I remembered that there is a launcher that I'm using back then when I was in high school wherein it categorized your applications instantly when you installed that. It can help me do my work less, so I search it on the AppStore. Luckily, it was still there and they have already upgraded their version. From Smart Launcher, now it is Smart Launcher 5.
The applications are now organized. The folders are labeled Communication, Internet, Games, Media, Utilities, and Settings. Though the look is now neater, there's still one thing that bugs me. The icons are bigger and I don't like them. I want something like a Minimalist design. I navigate the global appearance within its Settings. I adjusted the icon size, layouts, ambiance, and fonts but it is still can't satisfy my eyes.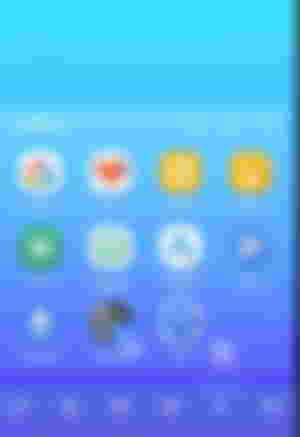 I remembered that I also installed icon packs back then. It was Azure, and kind of minimalist so I liked it. Sadly, they are not in the App Store anymore. I only found these icon packs that are called LINES and they kind of look alike with Azure. It's just that LINES only have white-colored icons and Azure have blue. LINES can also have other colors like Chroma but you have to buy them. I don't want to waste money on just a phone's theme. I'm fine with the white color. It looks neat, anyway.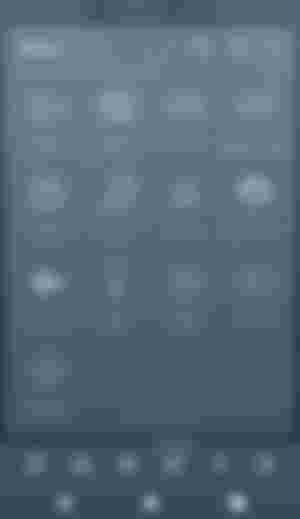 Now, I'm satisfied looking at this. It takes a while to edit these icons. I have to edit them one by one. It's a lot and most of them are built-in. The fruits of my labor got paid off after seeing the results. My headaches also lessened when I'm doing this, so I'm much more relieved. It's quite relaxing to see that your phone is organized. I also set the background color of my Notes 📒 to sky blue, so it's soothing to the eyes every time I write.
---
The rain ceased to fall tonight. Unfortunately, news reached us here from the Construction Site at Baguio City. Due to the unceasing rainfall there until now, water pounded at the excavation area. Now, there is a concern that there might be soil erosion at any moment if the heavy rainfall continues.
Please pray with me that all of the people in the affected areas will be safe and sound. May there will be no further damage and for casualties to be avoided. I deeply appreciate your prayers.
---
This is just my random ramblings but you still made it here at the end of this article. A huge THANK YOU for checking this out. As always, thank you also to my amazing sponsors who continue to renew their sponsorship every month. YOU GUYS ROCK! Stay safe and God bless us all.
---
Do you have the passion but haven't registered to this platform yet? Then hurry up and register to this link 🔗. Join us on our journey of blogging and earning BCH. Also, make some noise with me on noise.cash just like how you make noise on different social media platforms.
For further questions, please contact me at:
Twitter: Ayane-chan
Telegram: Ayane-chan
Instagram: Ayane-chan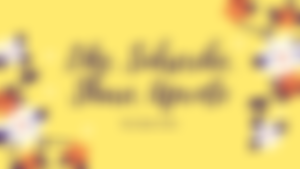 Date published: October 11, 2021
Title:Re-organizing Feat. Headache And Rainfall
Author: ©Ayane-chan