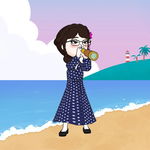 Here I go again, expressing what is currently going on in my mind. As usual, my mind is getting clouded again, though not with the dilemma of what to write just like the last time. This time it is the battle of my consciousness and emotions.
My grandmother's sister-in-law, which is technically our grandmother too, just died last night in her sleep. For me, it is better that way since she had suffered a long time because of her conditions. She just turned 90 years old last month. She was in good condition and was very happy to celebrate her birthday with her children and grandchildren.
She had a twisted spine since I was a kid that she had acquired when falls from riding a carabao. Just then, 6 months ago or so, she falls from the stairs and broke her waist. She was unable to stand so my Aunt brought her a wheelchair. She was just lying and sitting since then. She was so eager to get well because she is worried about her plants and fouls at home. She knows her children are busy so she can't rely on them.
Even though she is not my direct grandmother, she is still a relative of mine. So, it quite hurts when I knew about it last night. Now then, I am arguing with my emotions not to get succumbed to sadness. I knew already that when I start to break down, I would lose control over my consciousness. I would be working absent-mindedly and when I get caught in my boss being in that state of mind, my life would be doomed to failure again.
So that's why I look for some ways to avert my mind from the current situation. I tried to edit some pictures again.
Hey, @Meta_comic check this out!
Let me drop it here: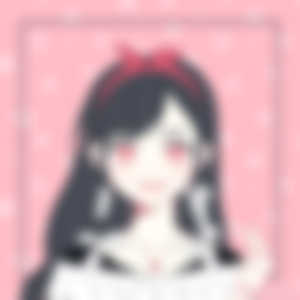 Her eyes here is reddish, maybe she cried last night, too. 😊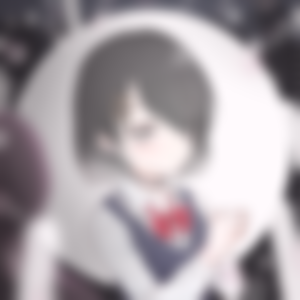 A one-sided short-haired highschooler character because I feel like I am in an emo mode right now. After that, I watch some anime series, read a book until I got bored again.
I continue my learning sessions in learning the Japanese language. I practice writing words in Hiragana and review. I practice writing and speaking casual greetings in Japanese. However, I can't speak it well yet, since Japanese pronunciations are far different from speaking English and Filipino. It is more like speaking sounds at the end of your tongue in a cute way.
Is there someone here who is interested in learning the Japanese language and culture? Please drop a comment to encourage me to write topics like that. I have some learning materials for references.
Back to my current situation, my Aunt here is still hysterical so I can't still approach her. I understand it is painful losing a Mom, though I haven't experienced it yet, imagining a scene like that, I think I can't handle it myself, too. The best thing to do in a situation like this, I guess, is to cry out all of those heavy clouds on your chest to feel a little lighter. Then, so did I and I told my Aunt the same thing, too.
Things happened, she's gone but we're still alive. So, I think we should value ourselves more than the dead. We need to give respect but also we need to look after ourselves. It is indeed painful but we need to accept it.