Planning My Retirement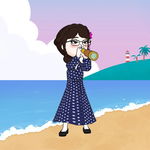 We all want a comfortable life when we retire. We want to live a life after all that years of hard work to be peaceful and free from financial problems. That kind of life that we wouldn't have to worry about our monthly bills at home anymore. We don't have to worry about the money that we should spend on our checkups and maintenance medicines. Also, even if we leave this world due to our old age, we can't burden our loved ones to where would they get the money that they will spend on our burial.
It may sound like I'm in a hurry to get old and lay down in our final place but, truth be told, everyone will get to that point. It's a thing that we couldn't stop from happening. No matter how much we wanted it or not, we don't have a choice. We need to face the truth that someday we will age, lose our physical strengths, acquire diseases, and die.
Before it happens, we need to be prepared for that life where we can't work like crazy like we used to do today. One of the good preparations to do is depositing monthly contributions to the Social Security System, so if we retire someday we could receive our monthly pensions and we don't need to worry about financial issues even if we can't work anymore.
For those who work in the government, its counterpart is the Government Service Insurance System.
---
Before the pandemic, it was hard to get registered for this. You need to go to the branch near your place, bring the necessary documents, fill up the document there inside the branch, then queue up for hours or even a whole day just to get this done. However, since the pandemic restricts people from going out and gathering in places, they made it online. They even have a mobile application for it and you can just download it for free in Google Play Store. I didn't even know that before I start filling up my information on their website.
I just knew that I could apply online from that previous replacement that has already left a few days ago. She told me that she just registered online and it was just fast to get an SS Number after submitting all the required information. I got the chance to cash in on Cebuana Lhuillier this morning for my Gcash. At first, I'm doing that on 7/11 Convenience Store and they are charging in every transaction, but when I knew that Cebuana Lhuillier doesn't charge any cents, I transferred to them.
As I received my balance from the cash-in, I went to the SSS website and fill up my details for registration. It was done after a few minutes and they sent me an email containing the PDF files of my transaction number and SS Number. I didn't know that there is a mobile application at first if it doesn't automatically log out my details after leaving it for a few hours.
If you also want to register, read this article from coins.ph for a guide.
Before that, I search the web on how to pay SSS Contributions via Gcash and I found it immediately. I followed the steps to pay. It is so simple and I even just overlooked these features every time I open my Gcash. I can't believe that I was that blind. First, I generate a Payment Reference Number (PRN) on their website. I set the month and year that I would pay. Click submit and then the PRN is there. I just copied it and paste it to Gcash, then pay a certain amount.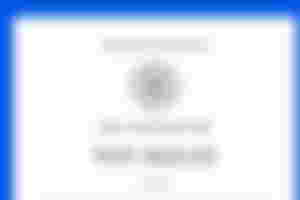 Yay! I just paid my first contribution. On the way to a good retirement now. If I have known this sooner, I should have paid for a few months already. I just used my money on Gcash on things that I don't need back then. Gosh, regrets are hitting me hard after doing this. If only I saved up my Gcash money back then, I could have paid a bigger contribution today.
Well, we can't go back to the past and change it so I'll just move on and grind for more to pay a bigger amount next time. At least, I already registered and starts to pay. The SSS ID can't be done online, so I have to go to the branch near our place to request it. As expected, it would take a while and will be delivered after a few months. Processing documents here in the Philippines is annoying. It takes a day just to process a simple thing and even one document.
---
All is well now. Thanks for reading! Thanks to @foryoubtc09 for renewing the sponsorship.

Images edited from Canva

You can also find me at;