Parade of Lights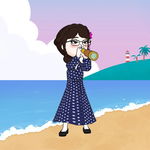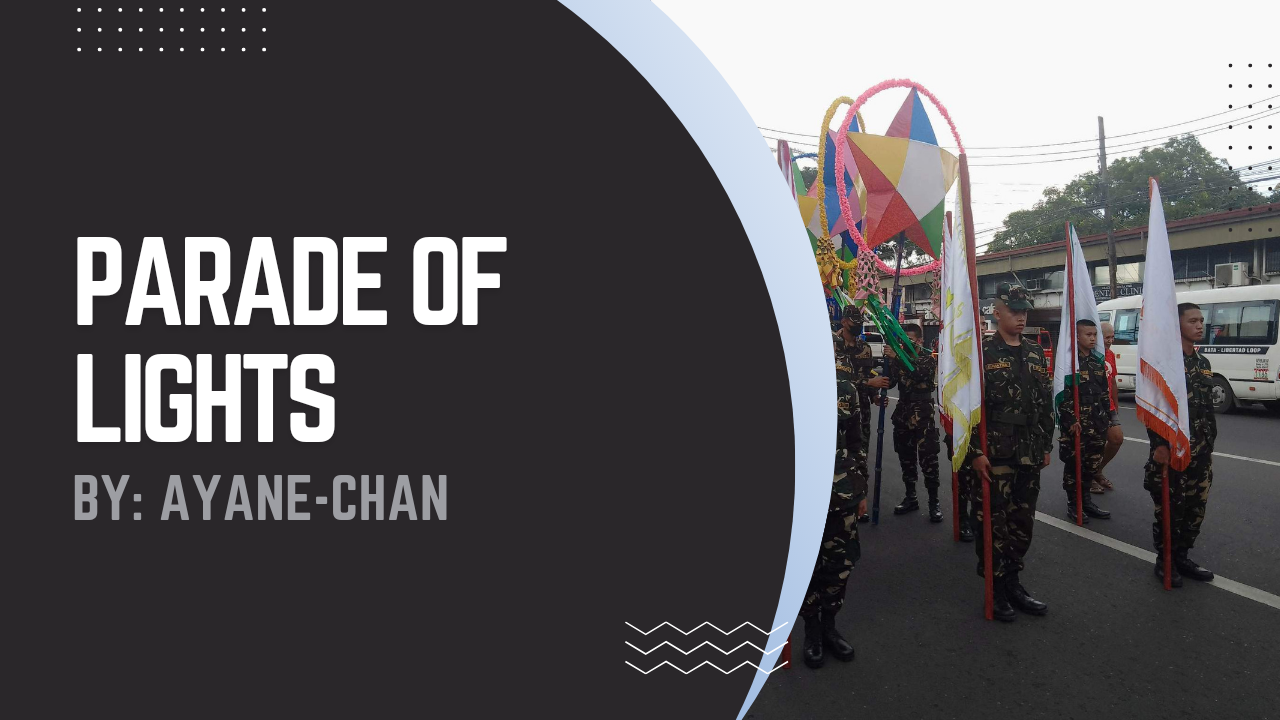 Weekend is intended for rest. It is how I manage my days now that I have graduated in our Military Orientation Course. Though the Emergency Rescue Training isn't over yet, at least we only have a few trainings left before graduating there also. Having said that, I don't have any intentions to go out for a walk outside anymore.
Yet, there's some events that have urged me to. It started when my Instructor messaged me that he was on the other side of my street because their school will be having a parade of lights. Our street was their staring point and they will be marching and performing towards the downtown area. I was slightly persuaded to go out but half of me doesn't want to.
Then, remembering that it would be the last day before my Instructor would travel to Mindanao to train students there who enrolled in Rescue Recon, that finally convinced me to get up and change clothes, then go outside towards him. He'll be back after ten days, but you know, if you have choosen a favorite Instructor, you'll always look for them. Just want to see him and bid my good luck wishes, also a prayer of a safe journey for him and the team.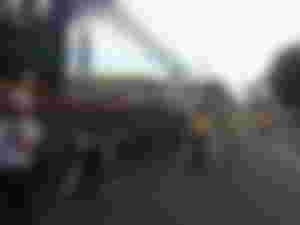 I asked him where he was stationed, so I could disturb him from his work. Kinda mean of me, but that's how we bond. Half of the street was closed for their event and the vehicles could only pass by here one way, just going North. I crossed the street to where he was and hugged him tight because that was what we always do. Instead of giving a salute to him, I'm hugging him directly. He got used to me doing that, and he never complains about it, so we're cool.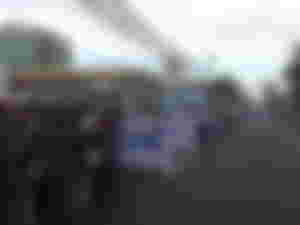 They were still busy setting things up and some of them are still doing some dry runs to make sure that the event will go smoothly when it started. He introduced me to his other students as one of his officers in our campus. I got a little shy over there since they were ROTC officers but beautiful ladies. I'm not really good at presenting myself to strangers. We sat on the pavement for a while while waiting for them since they were told to get started at 5:40 pm.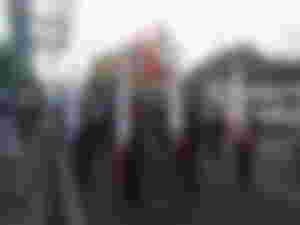 The only thing that has really enticed me to rush over here was the ROTC officers performing their fancy drills. I just liked watching them perform synchronously to the beat of the drums and the music. The discipline, the snap, and the effort that were put on in every drills that they were showing to the public's eyes. It was simply satisfying and amazing.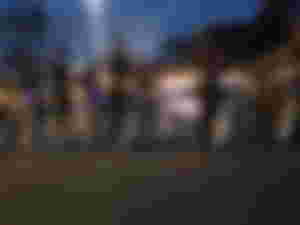 The main event have finally started. I started walking to the downtown also to catch with them. I don't want to disturb him anymore since he was busy checking his officers. Some were already hyperventilating as the event starts and some encountered problems with their props.
I was chatting with my cousin on the way since I thought that she is still studying in this school. I was just wondering if she joined the parade, then I could meet up with her. Unfortunately, she wasn't enrolled there anymore because she has transferred to another school. Another unfortunate events is that she will be having an eye surgery at that evening.
I ought to visit her and wish here well but I can only wish her through a message. Visitors aren't allowed in the hospital for safety measures that was still caused by Covid-19. It's understandable enough. I was about to proceed together with the parade but light rains started to shower and slowly it gets heavier. I took shelter in front of a fast food chain because I haven't bring my umbrella. The participants of the parade run to the nearest establishments to take a dhade also and the event were paused for a while.
I was just lucky to have a Senior nearby that has a motorcycle. He picked me up and sent me home immediately. Connections can surely save you from trouble every time.
---
Anyway, thanks for reading my blog for today. Let's see each other in Hive. Here's my profile.

I'm also at noise.app, let's be friends.

Lead Image is made from Canva

Images are mine unless specified.