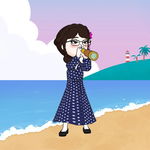 Growing up in a family that is full of industrious people, I may claim that I have adapted myself to that setting. Back when I'm in high school, my schedule was often hectic. Waking up at 4 am to start doing the house chores, finishing it all before going to school, selling cookies at lunch, selling snacks after school, doing household chores when I arrived at home, and lastly doing my assignments before going to sleep. Usually, I can often sleep at 11 pm or 12 midnight back then, which is still my habit until now. My only rest back then is my 4 - 5 hours of sleep every night. On weekends, I still can't have that proper rest since I have to do some side hustles, which is the only one that I can rely on for my school expenses.
Doing this kind of cycle every day for years, got me to desire a kind of rest with no responsibilities attached. That kind of rest which no one will bother me and I can enjoy idling or lying on the bed all day. When I graduated, I stop schooling for a while and start looking for work away from home because I can't take that kind of setting anymore. I'm over exhausted and I'm badly craving rest. At least when I'm away, I can manage my chores though I'm still working. I can finally have a proper rest on my rest day. I told myself that it would be just temporary and I have to enroll in college soon, but I have indulged in having that kind of breather that it's been 4 years now and I still haven't enrolled myself in college yet. I'm planning to do it next year, I promise.
Working here got me much free time. I can enjoy my "Me-Time" every day without talking much to other people. I love it so much where I'm often sitting on a couch, listening to my favorite music, staring at the walls or ceiling, navigating my phone, while imagining things that I can compile as a random story. Sometimes I can spend my time while doing this for about 2 to 3 hours that I have forgotten my other chores like doing my laundry instead, or sometimes I set aside my meal just for this.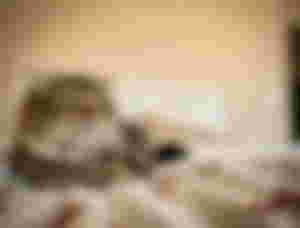 I was just like that cat. Just lying on the bed all day while staring into the abyss.
This kind of laziness is ecstatic to me. I never have experienced this before in my childhood or my teenage years. I'm loving it so much that I have been always unproductive. It was just when a financial crisis hits me that was why I forced myself to work extra miles. I'm looking for some side hustles but I don't like it to be some kind of hard work again. That's when I found read and noise. I have a passion for writing and this was supposed to be not-that-hard for me but that acquired laziness in me is overpowering my will to be productive again.
A worse financial crisis came this time that has been brought to us by a calamity. If you have read my previous blog, "As The Skies Cry, So As My Wallet", you'll get an idea about it. Now I'm really beating myself up to get moving because Billy (Bills) and Judith (Due dates) will visit me at the end of the month. I'll cut my time for idling much shorter now, so I can do more things like grinding more here and in noise.
I have to beat that laziness and get myself back to where I, originally, have been before. I actually regret that I didn't grind seriously here before. Maybe if I did, I have already accumulated a lot of savings, and I wouldn't be scratching my stubborn head from the stress that has been given to me by this calamity. Truly, regret is indeed at the end. I guess it's still not too late for me to grind more, though. I still can manage Billy and Judith so far with the help of Read and Noise.
I'm trying to be persistent about beating the bad traits that I acquired. Every time that I feel that way, feeling unenergetic or unmotivated, as symptoms of laziness, I'll immediately avert my thoughts by thinking of the goals that I must reach this month. I often remind myself that, "There's no time to be lazy now. You got bills to pay, so wake up and make money, girl".
---
I have enjoyed taking a nap this afternoon that I have woken up at 6 pm. My mind is still fuzzy, and I forgot the ideas that I have to write. Well then, here we go again. Another writing prompt to join! So for this week's prompt is about "Laziness". Still hosted by @JonicaBradley at her PromptlyJonica Community. I hope that I have wrapped it up, though.
If you have an idea in mind about this topic and are interested to join this writing prompt, just feel free to write about it.
Please keep in mind to
Write anything on laziness

Write 100% original content

Tag me @JonicaBradley

The longer your article is, the more likely you will get attention from Rusty. I suggest 600 words at a minimum.

Submit to PromptlyJonica (please join if you haven't already)

Have fun!
---
Thanks for reading today's article until the end. Stay safe and be healthy, beautiful people. May God bless us all for being hard workers.
Well, here's @Ayane-chan. You're broke Farm Girl, once again, is now signing off!