No One Wins In A War.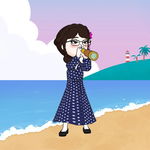 The aggression of Russia has already advanced to declaring war with Ukraine. Understandably, they shared history. It's also clear that the political interest has been pushed through. We are not the one to judge or anything since we are not in their position but, considering the casualties that the war will leave them, it would surely be devastating. A lot of innocent people are affected and it's heartbreaking to see them even just in a picture. For the sake of the safety of their families in their homeland, a lot of people volunteered to defend the country.
Just see this old man.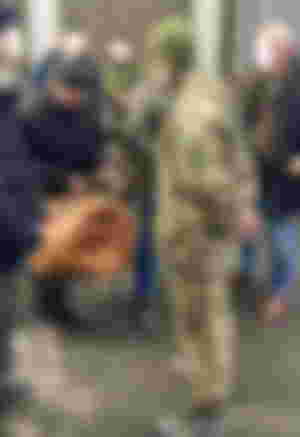 He approached a soldier saying he was going to join the army for his grandkids. Thousands of people have also volunteered and put up arms on troops of Russia. They patrolled on Central Kyiv, ready to die to defend their country. Even elderly women have volunteered to train to use weapons because they feared the outbreak of the war with Russia. The President of Ukraine also joined his troops. Even the Former Miss Grand Ukraine also rejoins the army. It's heartwarming to see patriotic citizens that are ready to die to defend their nations. Although, seeing them leave their families and saying that it might be the last time that they are alive, is also heartbreaking.
Like this father who is bidding goodbye to his daughter.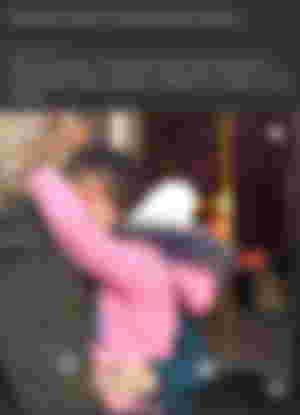 Crying that it might be the last time that they would see each other again before he leaves to defend his country.
---
Putting up a violent act just to push through a political interest, would they really call it a victory if they win the war?
For Ukraine, it will be a yes since they have stopped the invasion. For Russia, it will also be yes since they get what they wanted. But for all those lives that were lost, for all those infrastructures that were destroyed, having a recession in the economy afterward, and for all the civilians that were hurt and lost their homes, can you still call that victory?
Well yeah, victory comes in many ways, though how little or big it is. Just a simple, humorous, and brave act like this can maybe be counted as a victory.
This brave Ukrainian halted and talked to Russian soldiers with their tanks. He asked them if their tank is broken down but the Russians say they were out of fuel. Then, the soldiers ask about news from Kyiv. He said that Ukrainian is winning and Russia is surrendering because soldiers there also don't know where they are and where they are going. A salute to this man to spill humor in these horrible times. That was the most positive thing that I have seen since the Russians invade.
On the other hand, war can be like what Gintoki thinks.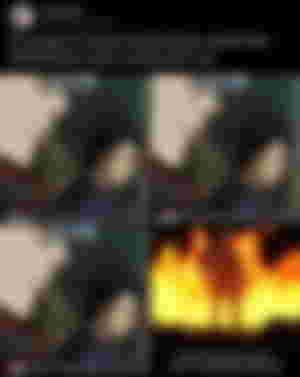 I somewhat agree. War is really pointless. Let's say, a country overpowered the other one and totally invade, technically they won. In reality, no one did. Why? It's because both of them have devastating casualties, damages to infrastructure, a declining economy, etc., after the war. Since both have losses, what is the point of winning?
---
I hope this ongoing war can be still stopped and whatever conflict between them can be resolved diplomatically. Just think about the children, the elderly, and the innocent people who will get affected by this chaos. If only Presidents can just fight one, just so only one person could be hurt at the end of the battle. They declare war but even them is afraid to lose their lives and hide in a bulletproof mansion while the war is going on.
Whatever we say, we are just ordinary people, we can't do anything about it. All we can do is to pray for Ukraine for the safety of its innocent people. Let us also pray for Putin, may he change his mind and switch to peaceful negotiations.
---
Thanks for reading!
Images edited from Canva

You can also find me at;