No Need For A Boss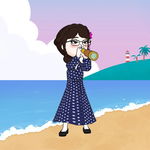 Most people dream to graduate and find a good job. That's the typical mindset of us, but, some people want to study and graduate to build a business. I guess people like that are not that many, just based on what I have observed around me. In our community, not a lot of people are business-minded in nature. Maybe out of 10 people, only 1 person is a business-minded one.
For someone like me who grew up with my relatives who do have a small business for a living, I think doing business and looking for customers isn't a job for me. It's not that I don't know how to do it. I actually have the skills, not an expert, not that average, just have an experience. As an introverted person, it's not my thing to talk to people most of the time to gain more customers and earn more. I don't like forcing myself to do that thing for a living where I don't like doing the job.
I'm the also type of person who does not like that 9 to 5 job or the regular day job or night shift job. I don't like having a boss where I got forced to do things their way. I like working at my own pace and no one is pressuring me to do this and that, but myself. How nice life can be if your boss is yourself and you are free to do what you wanted to do while earning a passive? That's my dream life, actually. That's why I am preparing myself for that and grinding for more to make investments and make my money work for me. Not me, who will work to have money.
I always hear that line from people who are fond of giving life hacks. What if you can do both, isn't it wonderful? You are working smart which means you have a job that doesn't require you to push yourself to the limits that earn you more stress than money. Also, you can put much effort into it to double-time that smart kind of work and earn double with a lesser hassle. Plus, you can enjoy spending some of your time and energy with your family, and friends, and also have a lot of it for yourself.
My dream job ever since I was a kid is to be a writer since writing is my passion. Through blogging, I'm actually living my dream right now. I'm just doing my routine, sharing my thoughts, sharing stories, sharing my standpoints, and venting out my rants here. This actually can be my daily journal entries about my life but I'm at least earning something out of it. Well, I still talk to people but at least those people have the same minds like me. I still do some marketing to promote my articles but there isn't a quota that I needed to achieve, just who will like to read, it's fine.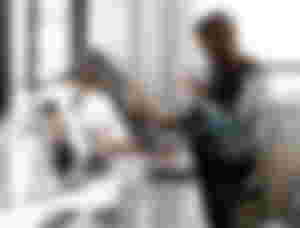 I still have a regular time for writing but it's not that 8 hours of work doing a lot of tasks. No boss that will give orders for me to do, but just my conscience telling me that I should write and grind now. My only stress here is when I don't have any motivation to do it and when procrastination has taken over my body again. Getting out of topics isn't a problem either. There are a lot of communities and writers here that provide challenges and prompts. If those wouldn't trigger any thoughts from my brain, there are random questions and words on Google that will do the job.
---
In this kind of job where we write and share our articles online to earn, I don't need a boss but a robot. Specifically, my boss here is myself since I don't have a client that demands what should I write for them. I only need Rusty here in Read Cash and other earning system bot on other earning blogging sites. Without those, earning in this kind of job would be difficult.
Also, it's not certain how long will these earning sites could last. We also shouldn't depend on this site or other blogging sites for our daily expenses. We have to be smart on how to handle our earnings and spent them well on things that could assist us for a lifetime. There are things that I have in mind that I will slowly acquire when I accumulate enough savings.
I'm still saving up for this one. I'm also doing my own research about such. I don't have much idea when it comes to this since this way of earning correlates to business. If you know some credible companies or business establishments to invest your money in, then you are good to go. But also, have in mind how it works, the stocks, the popularity, and the distribution of profits. Who knows if it's about to be bankrupt one day, that's a thing that should be watched out for carefully.
Creating my own blogging site
I'm also thinking about the possibility of creating my own blogging site where I'm the only one who can post articles and blogs there. Then, I would earn through ads from google. I know some writers here do have that and I also wanted to learn on how that goes. That one isn't in a hurry, though. I still have to prioritize finishing my studies, so I will learn some programming and editing skills on how to create a website. Maybe, this can be truly done 4 or 5 years from now when I already graduated from college.
This is my most priority among the three. I have actually started to save up for this. I want to pay those lands we own that is on the lease for years now. Imagine, we have a land to cultivate but we still don't have enough food on our table. The source of that problem is the land that is leased to someone else. I have to save up for at least Php 160,000 to pay for it. Just so we can get it back and we can be able to cultivate it again. Well, thanks to my lovely ancestors for giving me an inheritance that is full of debts.
---
Is it having a business, a regular job, or working at your own pace?
Whatever you prefer which you think is best for you is fine. We have our own preferences in everything. Whatever we think that is good for us, isn't good for everyone. If that's something that you want to do for a lifetime, then it's up to you. Just always remember not to push yourself too hard and always consider your health.
---
Thanks for reading! Lead Images edited from Canva

You can also find me at;