Let's Normalize Respect.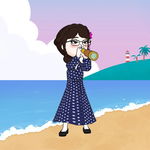 Let's start with this quote.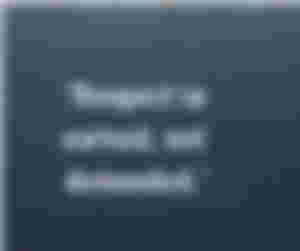 Source: Pinterest
---
It's easy to understand, I guess.
Previously, I said that Politics In Every Corner is an in-demand issue or a hot topic that is often discussed from early in the morning until night falls. Like bread in every coffee, or a side dish in every meal. As the date of the election draws nearer, it is becoming more intriguing and at the same time toxic.
Information and updates about the current situation of the politics here in our country can just be seen anywhere, literally in any medium that we can outsource this information from. Technology is getting advanced nowadays and has been a great help to all of us. We can easily access information wherever we are and anytime we want. Thus, it allows people to have their research about their views and preferences and enables them to share it with other people so easily and in instant.
Since politics is widely talked about right now, people are around-the-clock watching over their candidates online. They are researching all information that they can find about them and sharing it with others for them to know. That's right since it's vital to know them well, research is a must. But then, every person has a different perspective about it depending on the knowledge that they have accumulated. And when they share, some might agree or some wouldn't. Some people are insisting on their views and opinions while others just keep silent and just avoid the ruckus.
If you are active in social media, you'll see that the situation is super toxic. Some people would throw comments and hateful speech which is already below the belt. They would argue, slander, defame and cut ties with each other just to defend their candidate. Even the bond between family members and friends was destroyed just because they have different candidates that they are supporting.
It's just so sad to see things like this. Now, even if you just click a like button on a post of a certain candidate, they will claim that you are supporting that candidate. They will cancel you if they hate the candidate that you are supporting. If you will check the profiles of those who mostly drop comments on the posts of politicians, some of them are even professionals, which means that they are supposed to be well-educated and well-mannered. But Nah, they are even the ones leading the negative campaigning.
Like this recent event in Bacolod City, a supporter of the Pinks throws a flyer into BBM's face while doing a caravan. Maybe, some of you have seen that video which is circulating int the internet now. Previously, a Pink supporter also criticize a tricycle driver for being a BBM supporter. Now, what does that implies? It just implies that you can't respect others' decisions and you don't also have respect for them as a person.
Why is it so hard to normalize respect? Can't we have a peaceful campaign for elections? Are you proud of what you're doing by canceling other people who don't agree with you?
That is so toxic.
Refer to this another quote.
Source: Pinterest
It's similar to the first one, I guess I don't have to elaborate that.
It's normal to have different choices. It's normal to have views and opinions. It's normal to defend the ones we support. However, it's not normal to be toxic, and that cancel culture is surely abnormal in any sense.
If you can't respect their choices, then don't expect to gain their respect. Don't defame someone there, and be a victim later when you get bashed. Know your limits, and don't be abusive or rude to others. At the end of the day, whoever wins the election, politicians will just have a truce with each other to maintain supremacy. That's the reality in politics. Politicians who were enemies in the past are now allies. Whoever is strong in position and machinery, will gain a lot of allies. They don't value dignity and reputation at all just to gain power.
Since you fought so hard for them, after the election, maybe they will make peace with each other. Then, you who made enemies and have destroyed your ties with your family and friends, what will become of you? That's why respect is vital in this election. Whether your candidates win or lose after the election, if you just have respect for the people around you, it's still a win since you haven't made any enemies and shamed yourself in public.
---
Again, let's normalize respecting each other and have a peaceful election. That's all I can say. Thanks for reading! Images edited from Canva

You can also find me at;