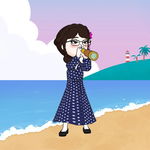 This topic has been wandering in my mind lately. I can't finish writing this until I have read @HappyBoy's article which is similar to my idea but a different genre of music. I commented saying that I have a similar idea written on my drafts, and I'm glad to know that he wants to read mine. Knowing that someone is looking forward to reading this, gives me more courage to finish writing ideas and share them.
These songs that I will mention from my playlist are kind of melancholic, downbeat, and depressing but since I can picture a story behind them, I continue to listen to those songs every day. There are times that I have imagined a tragic story while listening to a song and it makes me cry in real life. It's not that it hits home or I'm depressed but those images that the songs made me imagined are depressing enough.
Then here they are, let me know if you can have the same experience as what I have if you can listen to these songs.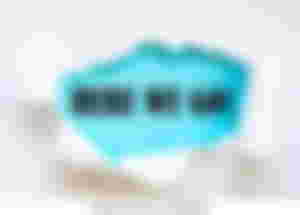 1. Utakata Uta (An Ephemeral Song) by Radwimps
This song is the official theme song of a Japanese movie, "The Flickering Life", which portrays literally the ephemerality of life. The song narrates how fast people knew each other, then one day the other one is gone. Just now they smiled and then, later on, the other one left drowning in tears looking at the mirror of how pathetic life looks like.
2. Hold On by Chord Overstreet
From what I can picture with this song, a couple is having fights and their relationship becomes toxic. The girl can't take it anymore and committed suicide in the bathroom. The guy was shocked to see what happens and rushed her to the hospital, helplessly hoping that she can be saved. I haven't watched the official music video of this song. I'm just having imaginations from what emotions that I can absorb from the lyrics and melodies.
3. Kokoronashi cover by Sou
The English translation of this song is " No Heart or Without A Heart". I can only imagine a love story of a Robot and a Human, but this song came from the Robot's point of view. I think it's somewhat confused by the intense emotions and can hardly comprehend it. Its program is messed up, so it is desperately begging the Human to shred and throw its body away but the Human love the Robot so much and still holding on to it until the end, so Robot just thought since the Human is there, then it guessed, whatever happens, it's okay.
4. Sugar Crash cover by Nansi & Sidorov
This is an actual feeling when you have depression. The original version of this is more upbeat, so I settled with this cover version. This version is more melancholic and nostalgic that can instantly hit home. I almost cry when I first listen to this. I just keep on reminiscing those depressing moments where I don't want to get off my bed and do anything else because everything I do is wrong after all.
5. Irony by Majiko
This song talks about the challenges of life that made her feel miserable. All the dreams, plans, hardships, and expectations turned out not what she expects them to be. As disappointment, pain, weariness, and misery hits her, she doesn't know what to do anymore. She just wondered if she should just laugh it off or burst into tears.
6. Broken Heart Of Gold by One Ok Rock
In this song, the band is speaking out on behalf of all the youth in Japan. It's a depressing issue that society had brought by setting the standards and they can't be themselves, so they have no choice but to put a mask on their personalities just to fit in. Japan has strict rules about culture and tradition and they are also known as loners for they don't want to get influenced by foreign cultures. The band is spreading awareness about this issue and giving a message not to be afraid to be themselves.

If you notice the songs I have mention, most of them are Japanese. I knew more of this but these were all the songs left in my playlist. Japanese are genius in expressing their emotions through their songs that the listeners can instantly relate to it. With this case, I might disagree a little with HappyBoy when he says that Heart Break Songs Are Better In English. Yes, it's better but I think it's best in Japanese. Peace! 😄
Anyway, if your crush never notices you no matter what you do and you are silently being broken-hearted but doesn't want to continue being like that, just try listening to "Racing Into The Night by Yaosobi". Believe me, you will be steered by the song to dance all your tears away. 😄
Thanks for reading this until the end. I have to say sorry for not writing articles these days. I got too busy with my real-life activities. I'll make it up these days. Thank you once again for all of your undying support.
Stay safe, be healthy, be happy, and take care of yourself always. God bless us all!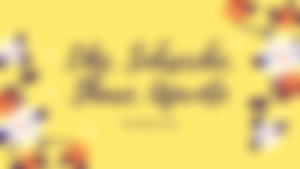 If you like writing and haven't registered on read.cash yet, just follow my profile Ayane-chan. We can also make some noise together at noise.cash!
Twitter: Ayane-chan
Telegram: Ayane-chan
Lead Image from Unsplash