I'm the supportive cousin.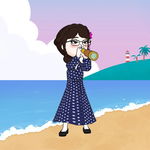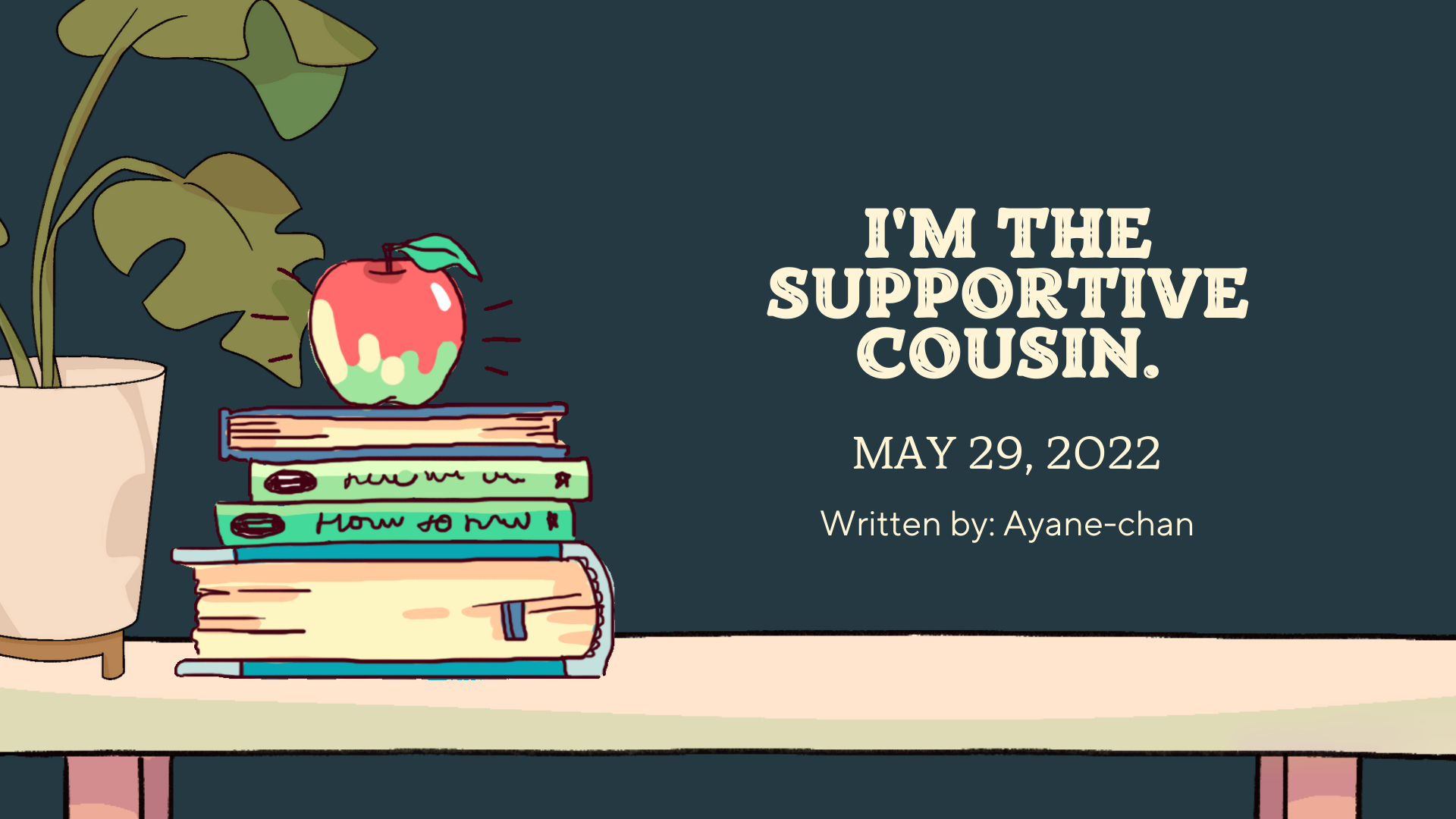 I don't know and she doesn't know also if the white slacks that I bought are good for their event. I went to her house, with the white slacks that I bought, early in the morning because I would be bathing with sweat under the heat of the sun if I set out late. It was good timing when I arrived since she was also preparing to go to their school. I rest while she was still preparing herself and her uncle gave me a bottle of soft drink.
It was refreshing after I drank it all. I can't really stand the hot weather and also the cold weather. I don't know where will I place myself anymore. Maybe in outer space, because I'm such an alien. Charr. Anyway, we set out as she finished. We have saved a one-ride fare in the jeepney since her uncle treats us to a ride in a tricycle to her school. I haven't signed up for the entrance exam yet, but I just want to roam around to familiarize the roads and establishments in the city. It has been 4 years since my last visit here and a lot has changed since then.
She met her two classmates in front of the registrar. While they are waiting for their professor to get their grades, I fill in the Google Form (to get a schedule of the entrance exam) with the information that is needed. After a few minutes, they got what they need and we left the school. We rode on the jeepney to Ayala Mall. My cousin wanted to apply at ARB Call Facilities as a call center agent. She has a lot of time since her class is still online and they just go to school physically in rare cases.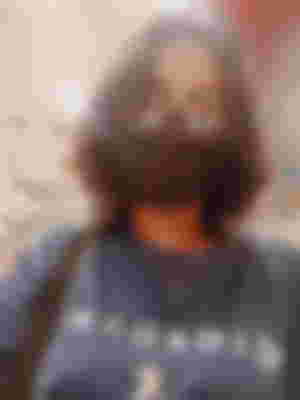 I took this shot when I was waiting for her outside the office of ARB Call Facilities. It was in the comfort room or Chowking, I guess. I could not remember it well already. I'm laughing at myself here and even joked about it with her friend that I looked like a Taiwanese in the 90s. If you remember that Meteor Garden drama back then, you'll get what I mean. My hairstyle looks similar to them. I haven't brushed it well since I was in a hurry to leave the house and when it dried outside, that was the result.
She was assessed inside before the initial interview. She had to wait for the results first before she could eat lunch and it was taking too long for them to announce it. Her friend and I can't take our hunger any longer, so we ate first. When we came back to her, she was still waiting for it inside. We keep on wondering why was that since based on my experience of applying to BPO companies, the results just came out in a few minutes.
Her friend left first since she has other things to do. I went in already when the staff said that visitors can wait inside in the lobby.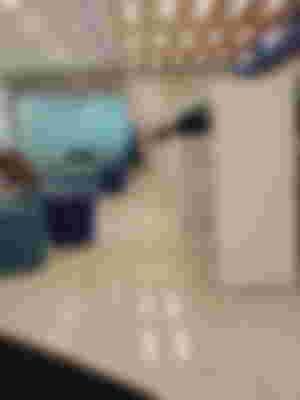 Their sofas were so comfortable that I slept a lot of times while we were still waiting for her assessment results. The staff approached her and asked her why was she still there, then she told that her results were not given to her yet. It turns out that they misplaced her files. Then she was called to be interviewed.
A little while later, she came out disappointed. She told me that it was like the interviewer was rushing her to be done. They were just making an alibi that they didn't hear her, then she wasn't even given a chance to answer the question when the interviewer said she isn't qualified. She waste time waiting there and that was how they treated her.
I just told her that maybe that company isn't just for her to work in and just charged it as an experience in applying to similar job vacancies. She rushed to catch a ride when we came down the ground floor. It turns out also that her Aunt didn't allow her to apply for any work because they wanted her to focus on her studies but she wanted to work to earn an extra and so she kept it a secret from them.
---
I'm just the supportive cousin here. Well, for me it's not that bad to apply for work while studying. I have done it already when I was in high school. It is just a matter of time management and how strong you are to handle the pressure. It is also a good experience to have. At least, you already know the system of how to ace the assessments and interviews if you want to apply for your desired job after you graduate.
Though I have experience in applying for jobs, I never get lucky to get into the BPO industry. I once tried to apply as a Call Center Agent but I didn't pass their Voice Range Test. My voice can't even raise their tester to a range of Green. It was just stuck in either Red or Orange. Maybe it's not just for me or I really need a voice modulation to lift the range and maybe I should just tell myself to do my best next time.
---
If you have tips on how to ace the interview in BPOs, please tell me.
Thanks for reading! Lead Images were edited from Canva

You can also find me at;