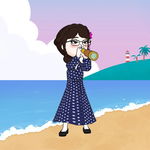 As usual, I woke up much early to start working. Mornings aren't my thing, we have never been on good terms with each other. I got no choice, though. I have to push myself to get moving or else I can't make bucks. My dearest friends are waiting at the end of every month to hand over that piece of paper containing numbers that will be deducted from my payslip. That's why I can't be sluggish and just tolerate my usual behavior every morning.
However, going against yourself is the hardest thing to do. Sometimes, your body just moved on its own doing your usual routines even though you planned to change that routine just a while ago. It takes time to change oneself, particularly when you got used to doing that kind of behavior for too long. Your body will crave and would long to do your usual thing. From time to time, it will come back though it was monitored, just like my usual behaviors every morning.
I usually took a nap 30 minutes after I woke up to shake off some foggy clouds covering my eyes and gain a little more energy to kick start the day. However, I wasn't able to do it for today. Madam was in a hurry and I was forced to work in a rush, too. It's a disadvantage of being her assistant, sometimes. I must work within her schedule and do some extra tasks in her free time.
I was working with her this morning. I was just standing in front of her and she was doing her usual thing. I suddenly got drowsy while listening to the radio. My body was longing for its usual nap. And then, in just split seconds, I have been snapped back to reality by my body, forcing me to wake up just like being electrocuted for a second.
Have you ever been electrocuted from a live wire in your plug when your hands are damped but luckily been fast to take back your hands?
That's exactly what it felt, shocked and intensely shaken up. I knew that it feels exactly the same because I have been electrocuted before.
I almost lost my balance and my back was about to fall. I was lucky enough to regain my balance immediately. I became much luckier when Madam didn't notice what happened to me. I regained my clear consciousness in a flash and my drowsiness was gone away. There was just a little problem, though. My eyesight wasn't that clear. Just imagine editing your photo and putting a dreamy filter on it. It's somewhat foggy and a little blurred in the background, right?
It exactly looks like this.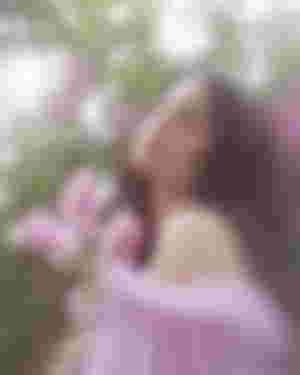 Image source: Cosmo.ph
It remained like that for like a few minutes. I didn't keep track of how long exactly but it surely stayed longer until it gradually becomes clearer and finally got back to normal. Such a crazy mind that I have, I even manage to overthink with such crazy ideas. It was like I have been blank for a second that it keeps me thinking, "Where Am I?", then forced myself not to laugh later when I remember that it was a prompt by Prof. Kudo at our #promptfactory. If it just remains like that for a little longer, I bet I wouldn't really believe myself that I'm standing in reality indeed.
Crazy, but I'm pretty sure that I just became absent-minded that time as a result of sudden shock from being drowsy and makes my mind float even more. Gladly, I still managed not to make a mistake at that time or my Madam will shout like a roaring dragon in front of me so early in the morning. That would fully wake the hell out of me if that happens, and no strong black coffee is needed. Yeah, and speaking of my devil friend, the black coffee, I drink a much stronger one than my usual afterward. I'm going to drink it before going to work from now on.
---
I bet your mornings are full of energy with a light and bright head. They said mornings are the best but not for me, though. I'm not really a morning person, or I may not just use to it yet. So here I am, talking about some ramblings about my mornings at night.
If any of you here have similar experiences like mine, let's chat a little bit about it in the comments. By the way, thanks for reading!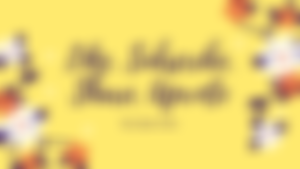 Lead image and closing image edited in Canva