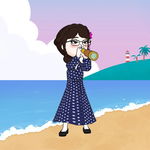 Last June 17, 2021, I got my first dose of the Covid-19 vaccine. I already wrote about it, then explain the steps and requirements that needed to be completed to get the vaccine. If you're planning to be vaccinated, kindly read my article titled, My First Dose Of Covid-19 Experience, to be informed of what to do and what to prepare before you can be vaccinated.
This past Thursday, I came back to Ayala Mall, Parañaque to get my second dose of the Covid-19 vaccine and be fully vaccinated. I meant to write this yesterday but my mind was captivated by the Earth After Dark community which features creative writings about living on earth alone after the virus apocalypse which wipe off the majority of humans as if there is no one but you left. I got interested in the concept and tried to write my diving pass to the earth after dark world. Roleplaying is also my thing, so I came up with this – "Earth After Dark: Setting Out".
If you already have read my article and you're interested to dive in our world of roleplaying, kindly read the guidelines and the setting of the story on the Earth after Dark community, link is in the paragraph above.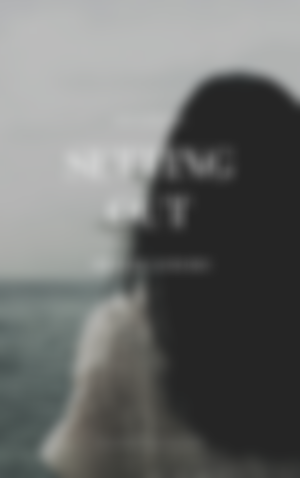 Back to the main topic of this article...
We woke up early that day around 5️⃣ am to prepare, so we can set off early. The queue at the vaccination site is always long. We have 3️⃣ senior citizens here with us, so we can't make them stand in line for too long. Moreover, senior citizens are classified in the high-risk category, which means that they can't be exposed to the outside world for too long because it's more dangerous for them than us, youngsters. We can't also fit in the car if we all leave together.
Just like what we did the last time, the senior citizens are the first batch to be sent to the vaccination site. I belong to the second batch together with the other colleagues which are the same age as me. We just do our normal tasks and prepare ourselves. We waited for their return, and they arrived back at around 11 am.
They brought us the consent forms to be filled in with our information and signature. They said that they brought that already so we can just queue there when we arrived at the vaccination site and we can't be delayed by filling in forms anymore. Elders are indeed thoughtful, good job!
As we drive through the location, we used the skyway road, though it meant that we have to pay the toll rate, at least it's faster that way, and no traffic jams to encounter. In just 15 minutes, we had already reached the entrance of the mall. When we were entering the basement to find a parking space, there were jams taking place, and we can't find any space to park our car. We had no choice but to be dropped off at the glass door of the ground floor and be fetched later.
We're in a hurry so we just scan the QR Code of the mall and scan our temperature. We rushed to the 5th floor where the queue of people who want to get the second dose is located. When we got there, we already didn't have seats reserved. We just stood there along with many people. I think 60 or maybe 100 people were standing there. Well, just my guess because the line was too long to estimate the number of people.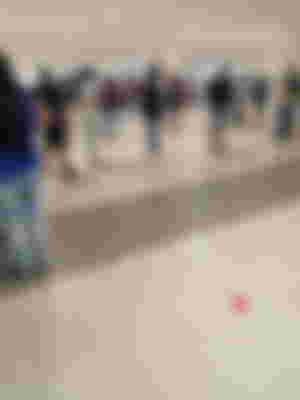 It's been an hour or so before we can have a seat. I thought that we are closer to the vaccination area if we can have a seat but to my disappointment, it was just getting started. The network signal inside the mall is poor, so when we manage to reach the seats, it's lucky that it was also the free Wi-Fi zone.
I immediately sign in to the network and choose the longest time of use that they can give. It's just 1️⃣ hour, though. Well, at least it can help me kill time from waiting. I get back to the Stay Safe website which is the one redirected from scanning the QR Code. I fill in the information needed for contact tracing, just in case I'll have close contact with a Covid-19 positive person, they can contact me.
The free Wi-Fi has been cut off after an hour, of course. Thank goodness, I reached the part where there is an open garden outside, and there's a network signal.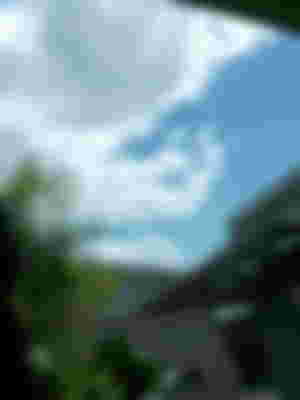 The queue seems to go slower when we reach here. Since I got a network signal now, I make use of it to interact in noise.cash, which gives me a lot of profit before we could have moved forward. I just keep updating my noise.cash profile about my current situation, just to kill time and make a profit. Is this what is called killing two birds in one stone? Just kidding.
When I reached the vaccination area, I don't have any network signal at all. I have no choice but to wait silently and I'm slowly getting drowsy. The queue was moving but slowly, they were only accomodating 3️⃣ persons at a time to be vaccinated, so it surely takes ages to be my turn.
Finally, I got vaccinated at 3:09 pm.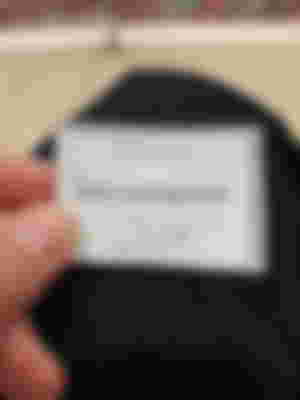 I have to wait for 15 minutes at the recovery area before I can finally go home. This was to check if ever there were side effects that would occur, then we would be attended to with proper care.
It's funny while we wait in the recovery area. The front-liners who are assigned to give back our Vaccination Card are playing graduation music in the background.
Then they would say, "Summa Cum Laude, *vaccinee's name*. Congratulations!"
When they call out the vaccinee, they would ask them to walk to the front to receive their Vaccination Card. It's just like a graduate marching to the stage and receiving their diplomas. Then everyone would give a round of applause when the vaccinee receives it. It's a little embarrassing but it's quite fun. I think they're just doing it to avert people's minds from the thought of getting side effects. They're trying to reverse people's thoughts from negative to positive and happy thoughts before they leave.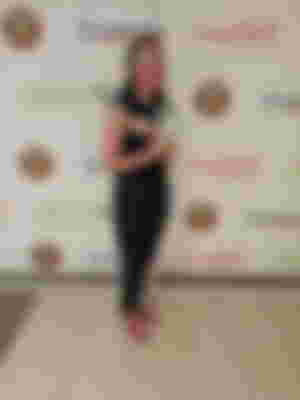 That's me, going with the flow, I just followed the people before me who takes a picture in that background with the same pose. I didn't want this at first. Lol. I waited 4 hours just for this moment. The wait is worth it, though.
And at last, I got fully vaccinated!
If you enjoyed this one, please check out my other articles, too.
Recent Articles:
Discouragements Exist To Keep Us Going
Let make some noise at:
https://noise.cash/u/AyaneChan
Stay safe and God bless us all!