I don't need a man.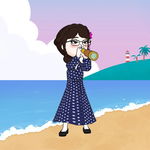 If I'm already working here far away from home for 2 years and 7 months, I'm also single for more than 2 years. Well, I tried to get into a relationship after the trauma that I got from my child's father but life too busy for us to have time for each other. We also think differently. We often don't agree with each other which leads us always a fight over petty things or whatever. Maybe, we are not just compatible. It only lasted for about 2 months. Well, he tried to get me back but I don't feel a thing anymore, so it became another tragic goodbye.
I just moved forward and keeps on reaching my goals after that. Maybe, I became too focused that I became cold over such things as romance, love, and relationship. If you would ask me now how I feel about such thing, I'll just shrug my shoulders, find some words to say, but I'll find nothing because I don't know what is that feeling anymore. It's not that I'm a bitter person over those things. Not giving a s**t about that and being cynical are totally different things. It's like "this and that" in the simplest explanation.
Recently, my friends, virtual friends, and relatives noticed how cold I am towards the thought of me getting into relationships again. Even my Aunt had told me that I should find someone who will be there with me until I grow old. She even added, "You're still too young. You can find someone there again. Even old people can still have a relationship and be lovey-dovey. Why can't you?" I was just like, "Yeah. You got a point.", though I don't really feel like having one.
Even my friend in real life had made the move for me. Remember, Tiktok Ghorl and Acoustic Boi? Honestly, Tiktok Ghorl introduced him to me, so we could get to know each other, and will eventually take a step to another level. Well, unfortunately, I'm not really into that and so is he. Welp, he was just forced into that because Tiktok Ghorl is his best friend. I found a lot of similarities in him in attitude, personality, mental issues, and likes, and we are even similar in the way we think and talk. I just thought that this kind of human is rare in this world.
In my 22 years of existence, the only one that I ever knew well who is a lot like me is Skater Boi. Now I found another one, so why not waste that kind of friendship on a romantic relationship that is full of uncertainties and will eventually lead you two to being strangers again if unfortunate events happen along the way. Friendship is more valuable than that because it could last for a lifetime. And of course, Acoustic Boi and I are best friends now.
I can still remember how did @OfficialGamboaLikeUs sell me out on Facebook. She posted my pictures on her My Day and the requirement to get me is being a foreigner. As if they were my type, haha! I'm only attracted to people who are the same race as me, of course, Filipino. Also, it's a bonus if we can also have similar minds and hobbies. I don't look for handsome men, just average will do, but also, he should have a lot of patience and a wide understanding when it comes to dealing with me.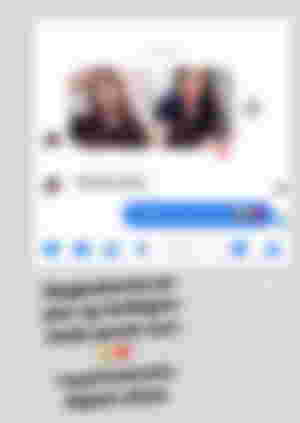 Even @Eunoia's words are still ringing in my head. "Maglandi ka rin kasi," he said. Sorry, Yonong. My priority, for now, is to be a career or a businesswoman. I'm focusing on executing my plans for the new life that I'm dreaming of. I'm not lucky having a relationship. We always have a time conflict and contrasting personalities. I'm better off alone, haha!
Last night, Acoustic Boi and I are talking about that topic and Tiktok Ghorl is also sharing her relationship problems with me. Acoustic Boi is in a long-distance relationship without having communication for more than a month now while Tiktok Ghorl always fights with her boyfriend, which is also in a long-distance relationship. This week, tiktok ghorl and her boyfriend, every night they will break up and in the morning they just get back to each other.
Sometimes when we were just teasing each other, they would tell me that, "It's so lonely when you don't have a bebe." I'll just reply, "Oh, bwoii, ghorl. I don't need it. Nakikita ko pa lang mga relationships niyo, nakakawala na nang gana. No, thanks. I'm good." Then, they will just laugh together.
---
I promised myself that I should fix my life first and learn to love myself more before entering into another relationship. Like, how can I handle a relationship if I can't handle myself, right? So this time, my only bebe is my goals. I'm loving it more every time I take a step and it makes me go nearer into reaching it. There are also things that I would like to try doing alone and free. I want to expand my circles and go to places that can give me some peace of mind.
You know what, back then, I don't like the feeling of being alone and being left out that's why I forced myself to go into a relationship. Then, what does that become of me now, though? It just lead me to my greatest downfall. But now, I love it being alone. Maybe, that's what it's like being an adult, one of your greatest wishes is to have peace of mind and enjoy it while responsibilities aren't calling you yet. It's not that I want to be alone forever. Well, not just for now since I'm still busy pursuing my goals. I'm going to have the right time for that someday.
---
Thanks for reading! Lead Images edited from Canva

You can also find me at;