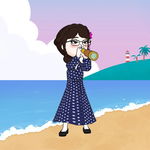 As of September 30, 2021, today marks the end of another month again. This month, fortunately, becomes a fruitful month for me and to most writers here. We may have our ups and downs here on our blogging journey, as well as the dip of BCH going on as of now, we are still here keeping ourselves motivated to keep publishing our articles every day. Last August, I didn't bother to write any monthly report because there's nothing good to share about it. Well, this September, I can now have something to share with some of my progress with. I do hope this achievement of mine can motivate new writers here on read.cash to keep grinding and never stop improving themselves.
As the tradition goes, let's have a recap of what I have achieved this month.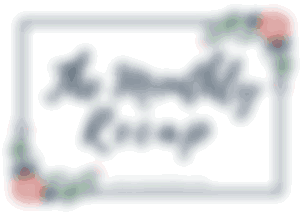 Total: $145.60
This is the highest among all my monthly earnings. Much higher than my July earnings which is $127 and my August earnings which are only $60. I know this is much smaller than the earnings of other authors here but I'm not jealous or anything and I wouldn't also complain. For all of the efforts that I have exerted to earn that, I think it is justified. Also, I only had set my goal for $100, so I already achieved more than I expected.
Next Goal: $200
Last July, I have published 24 articles and that became my highest because, in August, I only published 17 articles. This month, I managed to publish 27 articles, including this monthly report. This is a huge achievement for a procrastinator like me. I don't want to oblige myself to write articles every day for the next month but if I can do it, why not?
I have been writing various stories ever since I was in high school but I never finish writing one to its end, not including those one-shot stories that I have published here. I often dropped it off because I forgot the plot, lost interest in the topic, or someone didn't return my notes where I wrote it. Even here in read.cash I also made a novel but I haven't finished writing it also. Due to procrastination, I haven't updated it for long and I have forgotten the plot. So, it's a bye-bye again.
Just recently, I managed to finish writing one. It's a thriller genre short story with 3-parts which I based on creepypasta stories, "Jane and Jeff the Killer". I think some of you have read my version, "Tables Turned, Tables Turned Pt.2, Tables Turned: The Finale". If you haven't read it yet, the link is attached to the titles. You may check it out if you have some spare time.
I just don't keep my BCH earnings for myself, though I need them for my studies next year. I'm always thinking that I can earn it back, so I share it with my family. Firstly, since I don't have a valid government ID with me now, so I taught my mother and my elder brother how to use coins.ph and how to verify them. Fortunately, after 4 days, it was verified already. I sent them $200 for the expenses of our rice fields' cultivation. If you have read my article, "Taste Like Honey", I have elaborated there all the things where I extended my helping hand including my Turtle Big Brother, which I have told you in my article, "Come Out Of Your Shell". He is now earning in noise cash.
Next Goal:
I would like to help them buy fertilizers, a water hose, and a sprayer tank from my October earnings.
---
This would be the end of my monthly recap. I hope my achievements can inspire you to keep publishing articles and keep grinding, even though a little. Let's do our best to achieve our goals this coming October. But before that, please don't take shortcuts or cheat so you can earn more. We have to earn by working hard, not by outsmarting anyone to get what we want. Remember, there's no easy money if you want to earn for real but if you insist, scammers can help you with that.😁
Okay, Gee!
Good work everyone. May God bless us more for our hard work.
Do you have the passion but haven't registered to this platform yet? Then hurry up and register to this link 🔗. Join us on our journey of blogging and earning BCH. Also, make some noise with me on noise.cash just like how you make noise on different social media platforms.
For further questions, please contact me at:
Twitter: Ayane-chan
Telegram: Ayane-chan
Instagram: Ayane-chan