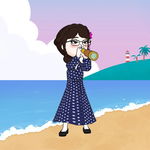 The week is about to end again. Just how fast time has flown that it's already Sunday now. After stressful weekdays that we have been through, have you checked yourselves if you're still doing fine? Are you enjoying your weekend right now? Then, let's recall how did your day go.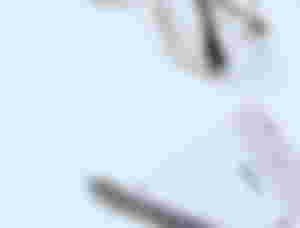 Ask yourself,
Did you wake up in a good mood this morning?
I hope you did because you have all the reasons to. How come, right? Well, the fact that you still have been able to wake up this morning is a blessing, itself. You have been given a chance to face the world again and to do what you want to do. You have been given another day as another chance to continue breathing that fresh air of the Earth and explore its wonders. Another day has come again for you to be able to see your loved ones, your beloved pets, your extended families, friends, and acquaintances. May it be ruined by the problems waiting for you outside your bedroom but at least you have another day to find solutions to fix them all.
Did the sun shine brightly this day at your end? I do hope that your smiles are brighter than the sun, though. Smile even though the dark clouds above your head are making your eyes burst by the fluids of stress, loneliness, and sadness. Believe me, a simple smile can overthrow them all. Just smile and smile until you feel that your heavy heart becomes lighter and your mind becomes brighter to view perspectives that make your life brighter. Smiles attract positive energies, so our brain can also think positively.
Did you have a good rest today? Weekends are supposed to be rest days. Unwind from all the stress that you accumulated throughout the weekdays. It's time to indulge yourself in the hobbies that you love to forget that pulsating pain that your head got from overusing your mind. Lay down or lean back, take a deep breath, and find some peace of mind for a moment. If you are a hardworking type of person, side hustles are good but don't forget to take a break. Don't overwork yourself. You still have tomorrow to do that. Practice your weekends to be set for good rest to recharge yourself so you can face the next following stressful days to come.
Did you attend a worship service today? May our activities outdoors be restricted because of the pandemic. Church capacities for worshippers are limited to maintain social distancing and avoid virus infections. Even so, "If there's a will, there's a way!" There are a lot of live streams on social media platforms. Most of the churches have live streams every Sunday for worship, just like ours. It starts every 8 am on Sundays. We have 5 to 6 days at work but we only allocate a day for God. So let's make the best out of it and dedicate ourselves to our savior even just for a day.
So, how did your day go? Is it restful, good, unwinding, fun, or maybe not? Maybe your day may not be perfect as you have planned it to be. But just remember that there is still another day to correct all of your mistakes, solve all your issues, pay all your bills, reconcile with the ones with whom you got an argument, and be happy again. The most important things above all of this were you have thanked God for giving you a ton of blessings today, may it be challenges to make you strong or graces that you didn't expect and never have thought that you deserve it.
---
Sunday ramblings, y'all!
This isn't from random questions generator, okay? I'm answering the voices from my head. I decided to take a break from thinking plots for roleplay and my own fictional story. I just want to chill, relax, and vibe to worship songs while I write this. I hope you have a good day. Let's recharge and prepare ourselves for a new day tomorrow.
Thanks for reading!