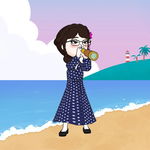 Last time, I have written an article which gives pointers on learning Japanese effectively. I stated 3 helpful steps there. This time, I'm going to share all the mobile applications that I'm currently using. It indeed helps me a lot in learning such a particular language.
最後までお読みください。(Please read until the end.)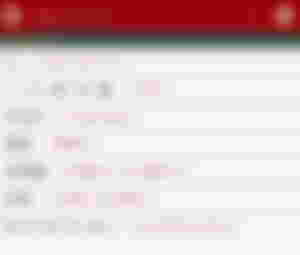 As the name says itself, it is a dictionary, which literally means you can search all the words in this app. However, this app is not just used to look for the definition of a certain word. You can also search for phrases. I'm surprised to see how much this app can do despite the name of just being a dictionary.
Here are some functions of this app that are quite very useful;
Contains all the Alphabets.

In this app, if you explore all the features in the menu, you can see the Alphabet options there. It shows there the 3 ways of writing; Hiragana, Katakana, and Kanji.

All of the Kanji.

There is also an option there that says Kanji and JPLT. All of the Kanji there is listed from JPLT Level N5 to JPLT Level N1. It also sorts all the Kanji from 1st Grade to Junior High School. You can also view the Kanji by components or radicals, then look for its meaning.

A clear presentation of Kanji readings.

When you click a Kanji, it appears to have long presentations in each one of them. This is very useful for beginners since it clearly labeled all the readings from On-yomi, Kun-yomi, and Isnanori. It also gives examples of compound words associated with the certain Kanji and also provides a whole sentence example on how to use the Kanji in a sentence.

User-friendly

I can say that this app is user-friendly since this is very easy to use and navigate. You can easily search for the definitions and it will provide you a dozen examples of phrases related to them. It also doesn't matter if you type in Japanese or English keyboard and whether you input Japanese words or English words. If you type Japanese Characters or in romaji form, you will still find the answer. If you type English words, it will translate them for you and you can still find the right terminology and its meaning.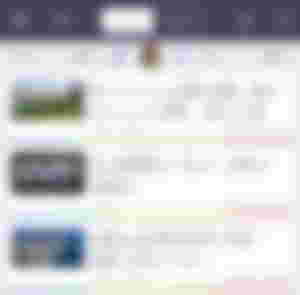 This is an application that views recent news which is short and simple to read. It also has a Furigana – (a type of reading that uses Hiragana to break down phonetic syllables of Kanji), you can turn it off if you are that good at reading already and turn it on all the time if you still stumble on reading Kanji.
You can choose also the kind of reading difficulty, either easy or difficult. If there are some words or phrases that you can't understand, it does also have a dictionary. They also offer a lot of tests from JPLT Level N5 to Level N1.
There is also an option in which you can translate the whole article to English and you can also play the audio so you can hear properly how the sentences are being read. If you ever have any interest in music, they also have the latest music videos which sang by different Japanese artists.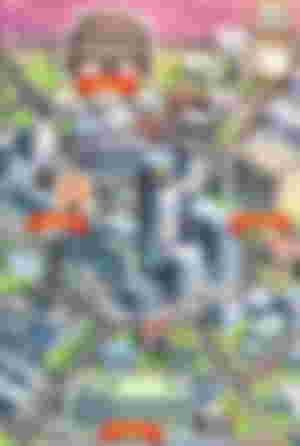 This is a kind of story-play game application. To make your learning easier and interesting, it starts with a cute introduction of characters who will be the ones who will guide you inside the game of learning the Japanese language.
The plot and animation are great which makes your learning more fun with vibrant themes and colors. They also teach From Hiragana, Katakana to Kanji. They provide flashcards for tests and studying. It also has audio so you can be properly guided by the pronunciations.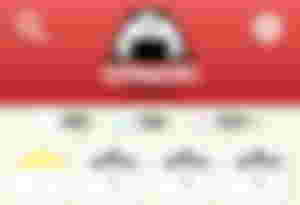 This app provides various sets of vocabulary. It displays words in Hiragana, Katakana, or Kanji, then in Romaji and English translations. It also provides tests after you study, then gives you up to a 3-stars rate after the results. It also lets you see your mistakes after the test and lets you try to correct them. Although this app just provides vocabulary from N5 to N3, it is still worth it to install this app and learn and more words and phrases from it.
There are a lot of Youtube channels that upload videos about learning Japanese. You can choose the best Youtuber for you. Actually, all of them are great, just watch the ones that can catch your interest. There are also Youtube channels that provide facts and trivia about Japanese culture. There are also the ones that give information about the modern Japanese language and the present terminologies they are using today in their day-to-day life.
These are the mobile applications I have been using that I found very useful so far. I uninstall other learning apps because it requires subscriptions that make you pay a plan for every month and if you don't subscribe to their offer, your learning would be limited, then you can't go on to another lesson. There are also other apps that don't require subscriptions but the content is just similar to the applications I mentioned. Maybe, you should just choose an application that has a nice theme and has a convenient menu format.
読んでくれてありがとう。この記事がお役に立てば幸いです。またね!(Thanks for reading. I hope you find this article helpful. See you!)