Have Some Sense Of Responsibility To Yourselves, Don't Just Study Hard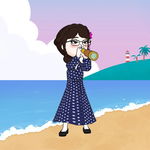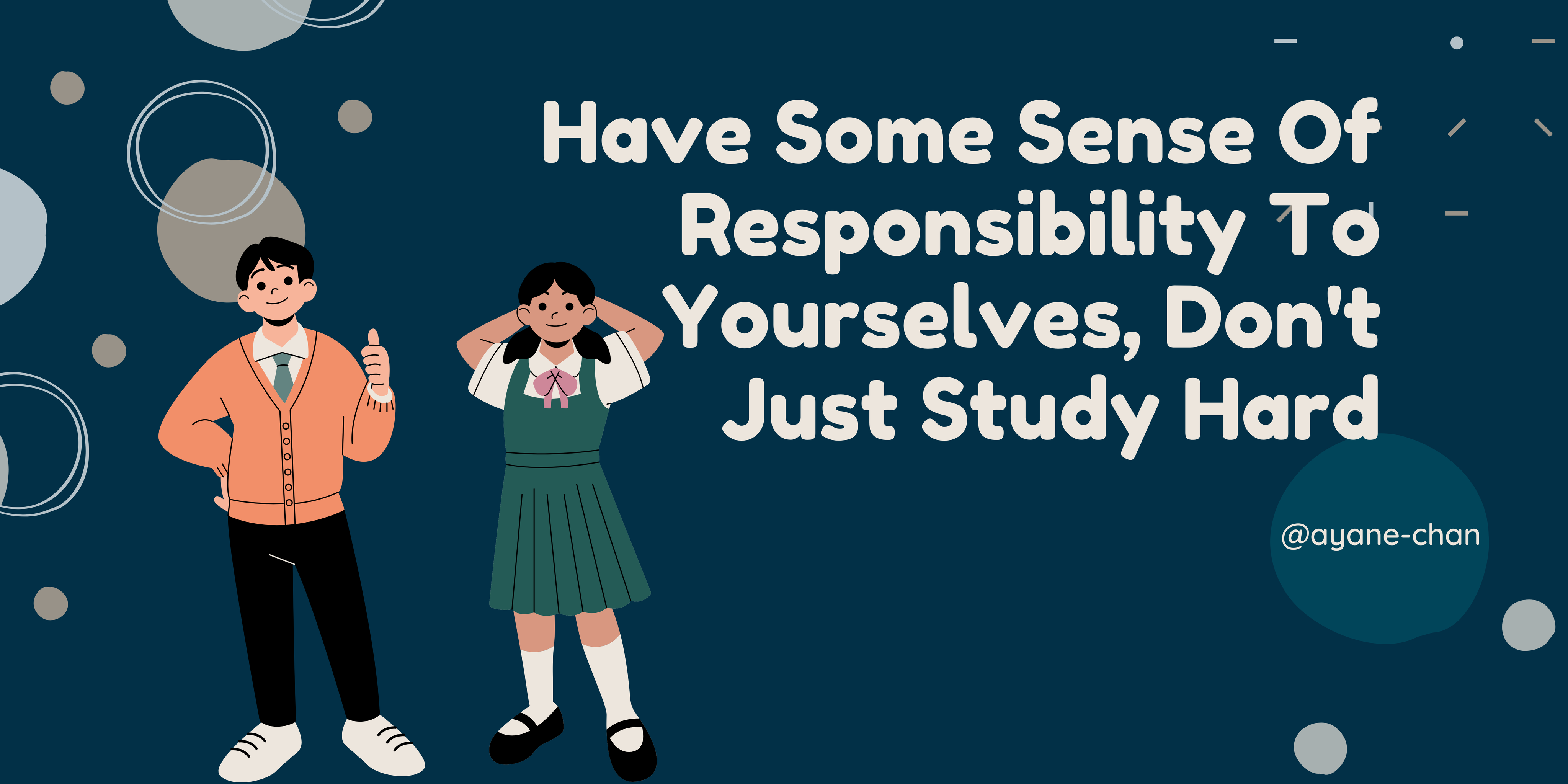 When I have met my classmates in person, I'm glad that we get along very well and I haven't struggle a bit in dealing with them. Even some of the schoolmates that I have met and get closed to, they are sociable and understanding with everyone. You can't feel the competition everywhere but the spirit of Bayanihan which is naturally residing in everyone of us. We don't just strive to be better for ourselves but also for the whole class. I can see that the students' goal is to uplift each other and wanting to graduate together in the end.
I mean, that' s a good attitude that every student should have and continue to do but for the sake of helping everyone, don't forget yourself. A few weeks of being on duty on the Medical Corps of the school, these are the things that I'm concerned with. If you have experienced NSTP, you might be familiar with the scenarios that I'm saying here. Implementations of instructions are strict in a way that students fear to voice out their concerns. Some students fear that they might a burden to the platoon if they tell what they truly feel. They will endure it even if they are not feeling well until they passed out. However, there are also those who are just simply irresponsible with themselves. Sorry to say this, but I just can't bear it in me.
As one of the Medical Corps, I have to be observant, alert, calm, and gentle. I have to observe and patrol around the formation to spot someone who aren't feeling well because, as I have said earlier, they wouldn't speak their concerns if they can still endure it. I have to pull them out from the formation before anything worse could happen. Most of the time, I will be running to the other end of the formation or the next building to respond immediately if there's no other medical corps that are stationed in that location.
Most of the cases in a school setting are fainting, abrasion, hyperventilation, hypoglycemia, allergies, and wounds. The one with the highest cases are fainting and the common reasons why is this happening to them is that they aren't eating breakfast before attending their classes, especially in the NSTP class. If you would ask them why they haven't eaten their breakfast, mostly they will tell you that they woke up late. This reason often makes my blood boil but of course, I can't scold them because I have to be gentle and earn their trust while treating them, so they would remain calm also.
Like, you know that your class will be starting early, you should set an alarm if you know that you can't wake up by yourself. I'm also like that because my body clock used to get up always at nearly noon but since my classes wouldn't adjust to my body clock, I have to set three alarms from 4 am just so I can wake up early and prepare myself. There was also a case that a girl almost fainted in the formation from doing push ups and said that her abdomen hurts. When I interrogated her, she said that she has an ulcer and she didn't had her breakfast. She is also taking medications but she didn't bring her medicines. Like, what would I do with that? Apply a vaporub in her stomach and massage it to lessen the cramps? The only thing that I can give her is a piece of candy to give her some sugar for it can take effect immediately than rice or other foods and also let her smell the sweet mint aroma of White Flower to eliminate her nauseous feeling. Yet, that could only lessen what she felt and she still has to eat more afterward so she can take her medications.
There are also cases there that they just got healed from their fever and the others currently have fevers but they didn't inform their platoon leader and excuse themselves. As expected, their body can't keep up and lose strength in the middle of the training. They said that they forced themselves to attend because they can still endure it and also there is a quiz afterward. Oh dear! You are currently sick and you know that you will be doing some vigorous tasks, and yet you still forced yourself to come. So, have you made it? NO. You thought that you haven't burden anyone from not being absent but you still did. You burden more people than you expected because we have to call the higher ups for permission to call her parents and fetch her.
The most irritating of all the cases are those who are too conscious with their looks. She was out of breath but she was against of taking her mask off and just because her acne would be seen by everyone. She was choosing beauty over her life. It was fine if she will take all of the consequences afterward but we are also involve in her, unfortunately. The blame will be on us if anything worse happened to the students during the class hours.
Those were the things that are stressful in our work. I'm happy doing this volunteer work because public service is one of my dreams but dealing with immature and irresponsible people is what I can't deal with. Perhaps, I just don't have a longer patience for that. I have to work on that, then. Yet, even so, that is their selves after all. Even if there are medical corps on standby, they should be the one first who will take care of themselves. Prevention is better than cure, hello? Also, they aren't elementary or high school students anymore wherein we should keep on reminding what they need for themselves. You're in college now ladies and gents, which means you're now big bois and big gurls. Before you rant your frustrations of your love life in social media, wake up early and eat your breakfast first. While you can have time for that, have time for yourself also.
Have that little sense of responsibility to yourselves, it's a common sense, I guess. While you are studying to be self sufficient and independent in the future, I think you have to start practicing that now. How can you be independent if you can't take care of yourselves in the first place? It's not always that there will be someone who will respond to take care of you when you fall sick. Trust me, I have been there. It's good that you are thinking the welfare of everyone else but you should think of your welfare first and think if you are capable of doing it.
---
I know there are some college students here also. I hope I have shared something that can help you, and this will not turn out just a rant. Thanks for reading!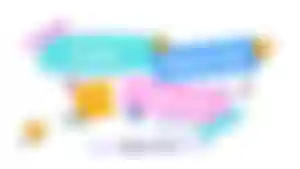 Let's see each other in Hive. Here's my profile.

Lead Image is made from Canva

Images are mine unless specified

You can also find me at;