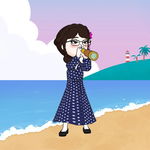 I contacted my Mum via video call this morning. I haven't contacted them for days since they were busy harvesting the sugarcane. We hired men to harvest the sugarcane but my Father and my second Brother also lend some help since the men we have hired are just a few. It would take longer to deliver the sugarcanes to the Sugar Mill if the work is slowly done and what's worst to this is the sugarcanes would dry up from the heat of the sun, causing their weight to plummet. When the weight decreased, that means low quality and low income.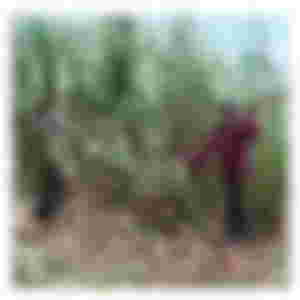 While they are busy harvesting, my Mum at home prepares their lunch and snacks in the afternoon. We don't have enough budget since I just gave them money to buy a sack of rice because our supply can't make it to the time of rice harvest. Yet, we still offered them free lunch and snacks. We can't even buy pork meat often for ourselves since we have to save up while we don't gain anything from the crops yet. Still, my Mum bought them pork meat that they ate at their first lunch.
We also killed a few native chickens that we are raising for them. My Mum also told me that she gave them 2 bottles of rum every after work, so they would gladly finish their work the next day. Imagine how much we spend just to court those workers to finish their work properly for days. They can't be treated with such great hospitality like that if they work with other farmers. They would even bring their lunch and water if it's just other farm owners.
After all that care for them, they still spread gossips that the food they ate isn't that good. They even brought their children at home because no one would look after them at their homes. Then their children broke and damaged all the toys of my daughter, yet I don't speak a word with them. They didn't even apologize even though they saw what their children did. My daughter never broke or damage her toys. She valued it so much and play with those every day, yet in just a few days, it was all gone from her. My daughter got pissed and punched one of the kids. It's not good to tolerate a toddler's bad behavior, but I guess this time it serves them right. My bad, that behavior of her I guess is inherited from me.
That's how toxic the people are in my hometown. Most of the people there love to defame, misjudge, and gossips with their neighbors. We are just lucky that we live in the countryside where houses are far apart from each other. No one gathers to gossip there since most of the people are busy taking care of the farm and household chores. But at a community living near the highway wherein houses are close to each other, gossips are their favorite hobby. They are always busy talking about other people's lives though they can't fix their own lives. They are the species of Marites or Karen, as social media says.
I asked my Mum why did she have to take care of them at such a level and never complain about the gossips. She just said that they have to tolerate them or else no one would work for us since we are just small-time farmers and we don't own hectares of land unlike other powerful farmers in our place. Then even though our land is just half a hectare, we have to give them the best offer to convince them to work for us in a short period.
I'm thinking since earlier that maybe that is why people there don't progress in life because of their toxic attitude and ungratefulness towards the blessings that were given to them. They attend worship services and mass every Sunday but they don't even internalize what the word of God says. They look so faithful and devoted inside the Church but when they went out after that, they instantly go back to their old sick personalities.
Since the work and the damage is done, I can't do anything about it now even though I complain and whine here. Even so, we are still thankful for them for completing the work properly and in time. It's also a good thing that I'm not there to manage the harvest or else no one would work for us again at the next harvest. I'm a little strict at managing the budget and being that much generous as my Mum isn't like me. I will just give what I can afford and you should just be thankful for it, that's how I am.
---
We can't indeed control what will people think of us. No matter how good we are to them, they still can spit out stories that we haven't heard about us before. I don't know what's good at gossiping about other people's lives but as for me, it's a thing that I can do.
Is it that entertaining to talk about other people's lives even though you are already talking bad and fake information about them?
---
Welp. That's all my rambles. Thanks for reading up on this point of my article. I hope you have enjoyed reading this.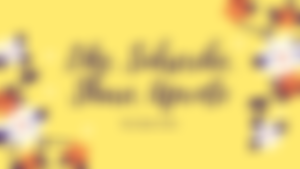 A special mention to @foryoubtc09 for sponsoring me. Thank you very much for this. May God bless you more!

You can also find me at;