Go easy on me, baby.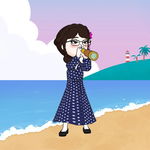 After sharing some words of wisdom these last few days, I feel like I have already squeezed all the ideas in my brain that I don't have any useful ideas to share today. So please bear with my randomness this time again. Or maybe, it can also be that I was just totally distracted by the noises of politics in social media again. I get more stressed in seeing political posts than disciplining my siblings and my daughter.
Also, seeing a lot of people who gather around in a place to protest, annoys me more. I don't mean to ignore whatever ideologies they are protesting there. I'm just slightly irritated that they ignore the Covid-19 virus. Since the restrictions have been lifted to the low-risk Level 2, it seems that people have already forgotten about it. They choose politics over the safety of their health.
Since social media has been widely used these days, why not do it online? What's the use of gathering in one place when no one will address their concerns there?
They just starve themselves under the heat of the sun. They just risk their health by exposing themselves to the virus. I can't understand why they should resort to that kind of means. If they have issues about the law, their rights, their ideologies, or whatever they are fighting for, why not go to the Public Attorney's Office to file a case? They offer free services there and it is surely made for the masses.
In there, their concerns will be properly addressed and their efforts will be paid off. If that doesn't work, then schedule a little airtime in the radio stations. News radios have been accepting that and it's their norm already. I don't know if they have a fee, but if they have, maybe it's not that much. With that, they wouldn't have to stand in the sun holding their banners and flyers while shouting for hours anymore. It's about working smart, not working hard. But if you can do both, then that's good.
Also, consideration to other people is the one I am more concerned. They should consider the people they disturb in that deeds. People have to take a long route if they can't pass that street because a lot of people are gatherings. It can cause a lot of traffic jams in the streets. Also, consideration to passengers and travelers. We have been waiting for 2 years for this restriction to be lifted, so we can go home to our respective provinces. But here these people are, only caring about politics.
---
I closed my social media app for a while. It's so intense reading the keyboard warriors and trolls having a war there. I have a nice laugh with those triggered supporters, so I guess it's enough now. It's grinding time for me to earn. I wish them luck.
I'm just listening to One Ok Rock's cover version of Adele's song, "Easy On Me", on Apple Music.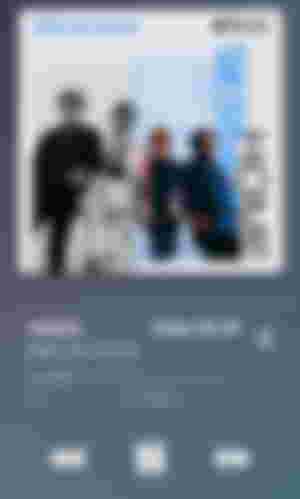 It's nice to say this to those people who have high blood pressure on social media. I want to sing to them,
" Go easy on me, baby."
every time they post to defend their candidates. It's like they are going to chew you up if you don't agree with them.
Go easy. Candidates will be friends again after the election. Don't die having hypertension yet, and live long to notice how plastic their personalities are. Know this as an example, one of the people who leads the coup d'état back then when the EDSA revolution happened is now endorsing BBM.
You overthrow his father back in the days. Now that he didn't get what he wanted after the revolution, he made a truce with his enemy to maintain his supremacy. Easy, oldy immortal.
---
The world is getting chaotic now. We still have pandemics but a lot of crisis have been appearing lately. Other countries are already bombing each other, while our citizens are just concerned about their candidates. I hope that their exaggerated support can make things turn out well in the future.
---
It seems that drinking a cup of coffee didn't work. My eyes are still asking for sleep. Well then, thanks for reading! Images edited from Canva

You can also find me at;