For The Last Time, 2021...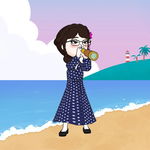 Writing has been my only forte since I was in Elementary School. I can't say that I'm that excellent with this thing, but I can't that I'm bad either. Hmmm, just a so-so I guess, or I would rather say that I enjoy doing it. Though writing is the only thing wherein I can say that I'm a little bit good at it, I still lack confidence about it and that's why I hate to join writing competitions. I can't write under pressure or when I'm in high spirits.
I would prefer to write while I'm in a mood to do so because I can easily extract and convey my ideas in my mind. Having said that, my first months here on read.cash wasn't that productive because of it. I let my procrastination habits overpower me all the time. This goes on for about half a year of writing here, not until 4 months ago. A calamity struck our farmlands and my family didn't have any funds with them to recover the farmlands that have been drowned by flash floods. Remember my article, "Taste Like Honey", though the ricefields have been damaged we are still grateful that we can still harvest something from them. Along with the storm and the dip, I sent them funds to plant crops on another which I paid from being a mortgage.
Then at the next month, another typhoon had struck again. My newly sowed rice fields have been drowned in floods again damaging all the previous seeds we sowed, so we have to replant them again when the waters had disappeared. So yeah, "As The Skies Cry, So As My Wallet", at that time because I had to fund them again. My funds in my crypto wallet got drained at that time. Too bad but not that quite since it's the one who inspired me to work harder and write more. In just an instant, it's like my sense of creativity has been activated. I can write more than usual and the ideas are flowing like crazy. I even completed my " 1 article per day challenge" last November. For the first time in my blogging journey here, I have made such an achievement. Check it out here in my article, "Beat this, December!"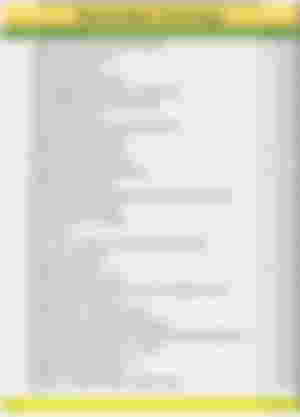 I have even made my biggest earnings here which is $208.46. No matter how much I wanted to beat that achievement, my hectic schedule just always pulled me down. Maybe, this is also one of the disadvantages of working closely with the CEO of your company. You are always going to be the one who is going to be called for favors even in your free time. Since December is the season of love and sharing, our dear CEO treated all her employees to shop groceries for their families with an allotted budget of Php 5,000 worth for each of them.
That's her Christmas gift for them aside from throwing a Christmas party the next day. She also scheduled all her employees for a booster shot of the Covid-19 vaccine on the last day of work last December 29, 2021, here in my article, "I got jabbed for the third time." Isn't she so generous? That's not quite actually because she is more than that. Since Christmas Eve, she is throwing a feast at her home to let all her relatives celebrate and call all the company drivers who can't go home to their hometown to celebrate. Also, since I can't go home this December yet, I am obliged to celebrate with them. To return the favor, I help with the preparations. This New Year celebration, another party has been thrown again and this will last until Sunday since Monday everyone will be back to normal work mode.
---
May this year of 2021 be a year full of disasters, on the other side, it is still a year full of blessings to me. This pandemic has been even a way for me to discover these platforms, read and noise, which apparently has been a big help to lessen my burden on the financial crisis which my family has been always dealing with.
This is going to be the last article that I will be writing this 2021. Before it ends in about a few hours after I publish this, I would like to express my gratitude to this wonderful platform for allowing me to earn an extra income. Also, to all of the writers, readers, and sponsors who choose to support me even though I can't return exactly what they have given to me.
Once again, thank you from the bottom of my heart. May we can have a prosperous New Year of 2022. God bless you all!!!
---
Thanks for reading!