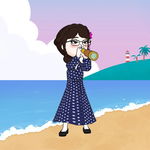 I'm currently tagged in a challenge, Lutang (Mind-floating/absent-minded) moments, by @OfficialGamboaLikeUs to ease the tension and create some happy hormones. Since I was tagged, I would try my best to narrate those moments that I had experienced. I hope anyone of you here will be happy when you read this.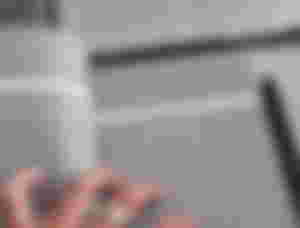 Did you also have an experience that your body is physically here at the moment but your mind is lurking somewhere else? Have you ever been so focused but suddenly lost it without you noticing and you're doing something else instead? Have you ever been so chill that you lose track of what you're doing?
Yes or not, join me while I tell you these mind-floating moments that usually happen to me. Now sit back, relax and laugh as hard as you can. If you can't laugh at my stupidity, then feel free to criticize me in the comments.
This had happened way back in my elementary days but I still can't forget it until now. It was that time when our class was Science. The teacher asked how many days are there in a year if it was a leap year. There were 4️⃣ choices given on the board. We have to choose one and recite it in front but we have to say it in Filipino. Of course, I know the answer but during those times I'm not that good at speaking Filipino, and the same with my classmates. Then, since no one answered yet, the teacher set it aside first to get back on it later. But me, on the other side, still focusing on translating that 366 days into Filipino in my mind. The teacher just keeps lecturing the next lesson when I suddenly completed the translation. With all confidence, I raised my right and called out. The teacher got curious because he didn't ask anything at the moment yet but asked me why, anyway.
"Sir, Alam ko na! Tatlong daan animnapu't Anim na araw po." I blurted.
Everyone laughed and I wonder why. That's the most embarrassing moment of my life.
Sometimes when I'm walking, I'm too chill walking with my headphones on listening to my favorite music. I'm enjoying it too much and even singing along with it. Then suddenly when I turn to the other side or open a door, I'm surprised that it's not the place where I'm supposed to go. I got even lost sometimes, one time.
This often happens to me when I haven't drink a coffee before work. Big Boss would tell me to relay a message to the other colleagues. I'm going to recall it before I set off. Then, when I'm halfway down the stairs, I always forgot! I would then hurriedly climb upstairs to ask the Big Boss again. It's always been a hassle since I had to go back to the 5️th floor.
What will I be doing again?
This often happens to me also when I was too much immersed in a conversation with a person while doing a task. Just like what happened to me this morning. I was talking with the boss about the schedule while boiling water for coffee. Instead of plugging in the heater to boil the water, I plugged in the toaster instead and toast bread. Just when the toaster's timer ends and made a sound that's when I have got back to my senses. Too late, though. Boss had seen it and yelled,
"Who would eat that, I said coffee!"
I usually listen to music every time I clean the room. Then, there's one time that my colleague asked me to finish vacuuming the carpets. Since my music is loud, I just vacuum the carpets straight without checking if the vacuum is on. I'm vacuuming those for 🔟 minutes straight and chilling when my colleagues came back and shouted at me,
"Chie, the vacuum isn't plugged in!"
Right now, every time they see the vacuum near me, I've been a laughingstock.
There are many more moments than those I mentioned but I can't remember everything. Thank you for sparing your time to read this nonsense. I don't have a particular writer to tag in mind.
Then, I'll just tag @Ellehcim to join this challenge.
Peace, Elly! 😄
Stay safe, take care, and God bless us all!