April Full(s)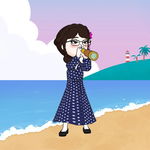 Perhaps, I have also been pranked by my expectations last April Fool's. I thought that I can already go home in the second week of April and that's why I paid for a downpayment on the room rental wherein I would be staying in Bacolod. It does not just happen once, but twice. If not on the second week of April, I thought it could be at the end of the month after payday. Oh, well. It's a prank, again! My confirmed flight will be on May 15.
I have a lot of plans that were canceled because of that. I'm even planning to attend an event called Bacolod For Jesus on May 6, but unfortunately, I can't anymore. I'll just make up for it at the next event and attend a physical worship service when I got back. I'm even that happy knowing that I can vote for the first time and it is a national election. Since the election is settled on May 9, I have to cancel that again. I just wish that my voter registration wouldn't be deactivated as I can't assess my rights to vote in this upcoming election.
I also have to cancel the first date of moving into the rental room which I have set for the second week of April. Honestly, I got embarrassed about what I did. I'm not the kind of person to make people wait for me. Now, they have to leave the room vacant for a month and reserve it for me. Out of embarrassment, I offered to pay that vacant month before I can move in. But since they know that their son is my best friend, they refused my offer. They just told me that they can wait and my payment will start the day that I actually move in.
Cancellation aside, I don't know what's got into me that I have been so kind and generous this month. I mean, I'm not like that before, who will randomly help other people immediately when they are in need. Usually, I'm just like that to my family, and by saying "family", just my real family, no extended families included.
First, I helped Moontrader financially, so he can complete his budget for buying a new phone. It's not that huge of a loss to me since I know that I can earn it back. I don't intend to let him pay over that. I just told him to study well and I'm good with that already. Then, just a few days after that, I have known that Acoustic Boi got short on money to buy his maintenance medicines. So, I sent him cash to buy his medicines sooner.
Then, there is this last week. My Aunt in Singapore is the President of a Good Cause Community here in Negros. A lot of people are approaching her to seek help. Every time there is one person seeking help, she would post it on Facebook and some people would lend a helping hand. It happens that one of those helping hands was me. I contributed to paying the hospital bill of a girl who has cancer. A little while after I sent the assistance, she is discharged from the hospital, thanking all the people who helped her.
I have shared that with my best friend Skater Boi, and he just laughed at me. He found it odd that I was like that. He even gives me another nickname which says, "Holy Devil". I just laugh along upon hearing that, kind of nice though it's not for other people.
---
Aside from being full of cancellations and full of generosity, I would to like to check up on my performance here last month. I'm totally sure that I have failed to accomplish the goals that I have set. I didn't complete the whole month of writing and got 6 absences. The only reason for this is the month full of distractions. I surely have the will to write every day but since I'm training the trainee here, I can't focus on thinking about a topic to write about sometimes. Especially the time before I gave her earphones, she was much louder and noisier than today.
Distractions aside, I still managed to write 24 articles for the whole month of April. I haven't been able to count the number of new subscribers and the average number of readers and views on my article, though. No matter how much was it, I thank thee for the continuous support.
Anyway, here's my monthly earning summary for the month of April.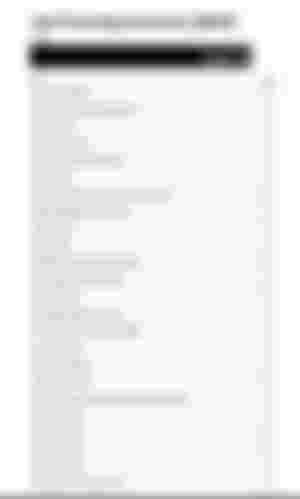 I just gained $10.10 more than from my previous earnings. I surely didn't expect that, since, as I have said earlier, I have missed publishing 6 articles for the month of April. Still, that already is a huge help to me. I have done a lot of things because of that.
I hope that I can earn more than that this month.
---
So, it's a final goodbye to April and hello to May.
I surely would grind more this month since, in only 15 days to go, I would be jobless already. Crypto-blogging and farming are my only means of income after that. I'm really hoping that May would truly be good to me. Teehee!
I'm planning to include my goals here but I'm so sleepy while writing this article so, so I guess, I'll just do that tomorrow. Thanks for reading and see you in my next article. Lead Images edited from Canva

You can also find me at;