A Tomboy Looking Wolf, they said.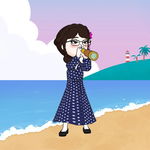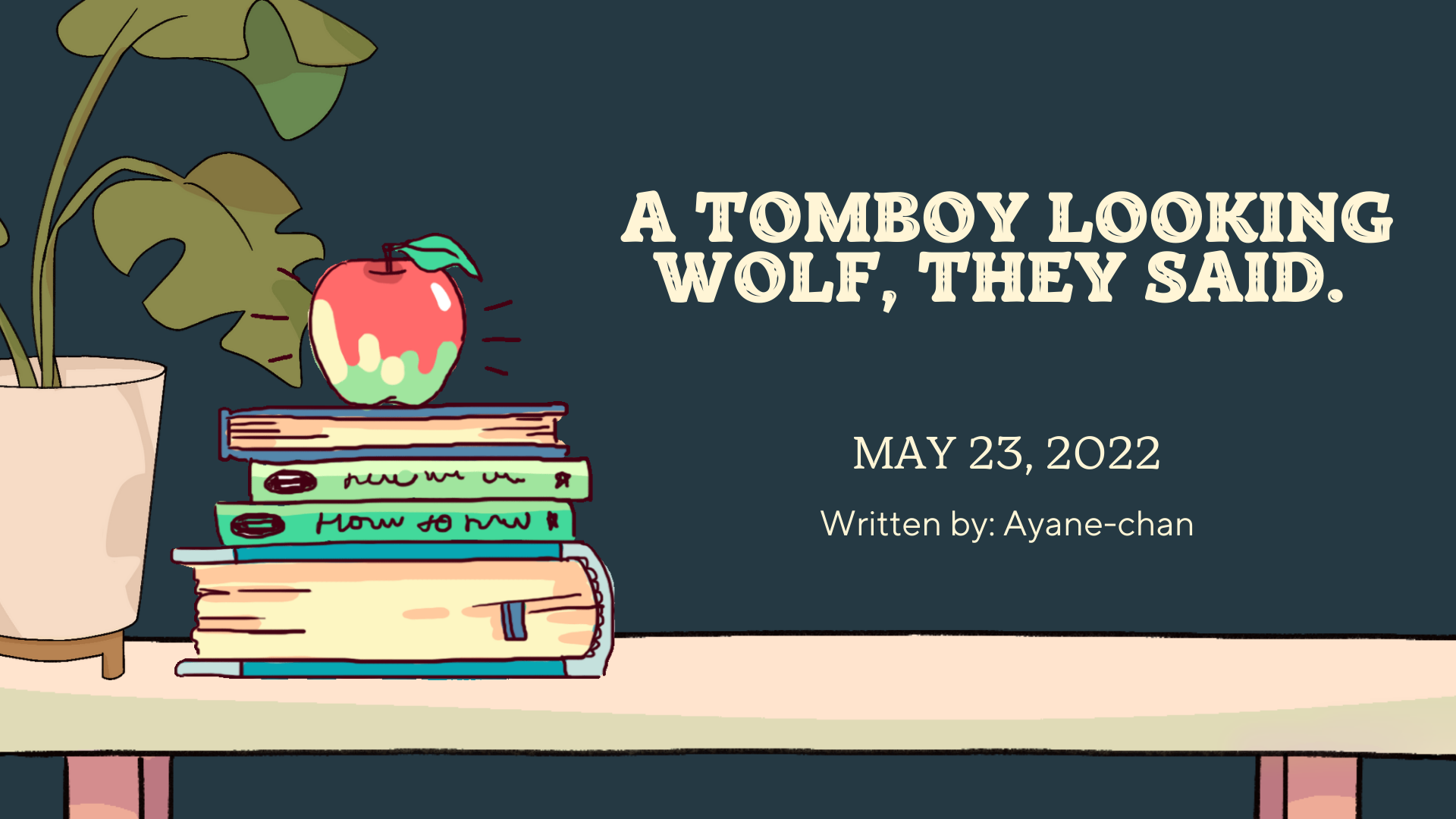 After that little tour and claiming my documents at my old school, I still don't feel like going home. I don't have a place to go in particular. I just walk aimlessly, looking at the jeepneys on the road, and the establishments that I can pass by. After a few minutes passed of walking with no specific place to go, I reached the downtown area and I felt like nature is calling me to release some water.
I don't want to use the bathroom at the public plaza because it's stinky and I'm not exaggerating about this. Though there are cleaners assigned to that area, it is still stinky every time. I'm thinking if I will enter some fast-food chains here since they are just in front of me then I'll just order some food afterward because I'm also hungry.
Before I could decide, I caught a glimpse of the signage of SM City Bacolod mall from the right side of my eyes. Well, I'm thinking if it was the sign to go there. It surely looks inviting as I was seeing it from afar. Then before my mind could decide again, my feet were already walking toward the Mall. I walked by the house of an old friend and asked the person standing in front of it if she was there but she wasn't when they checked, so I just continue walking towards the mall.
I feel like treating her to a meal and having a little chat with her but she was not there. It's her loss, then. Charrizz! Teehee! I feel like pissing off in my pants anytime soon, so I speed up walking so I can arrive faster.
When I enter the North Wing of the mall, these cute balls hanging with lights have welcomed me.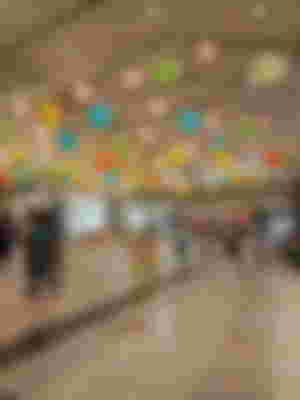 I can't help but pause for a while to take a shot of this. I'm just mesmerized by the welcoming lights. I don't know, maybe it is just because I haven't entered the mall for two years since the start of the pandemic.
I ordered food in Chowking and ate alone. I haven't taken any shots because even though there were fewer people inside, I'm still too shy to raise my phone and take a shot when there is someone who is looking at me. After eating, I walked to another side of the mall called SMX, where conventions were held.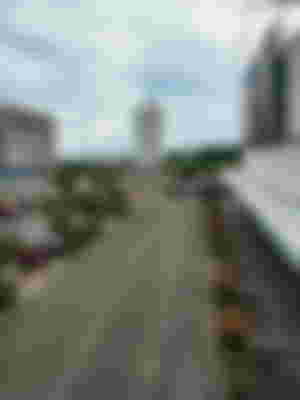 I took a shot of this through the glass along the way. There lies the Pope John Paul II Tower in the middle. I always pass by this tower but I never climbed that even once. At the back is where the BREDCO Port is located. Then on the left side, as you can see, there is a building that there is still in ongoing construction. It is a project of SM called Smiles, which is a condominium.
I just wanted to roam around at first and when I came to the SMX area, I saw that there is an ongoing registration for the PhilSys ID. I went upstairs to check the requirements but then I saw I didn't have any valid ID with me and a Philhealth ID isn't included in their lists.
I turned to go down again, but then I saw those hair salons. I always wished to cut my hair short but my friends are begging me not to and to grow it longer since they have never seen me having long hair. However, my will to keep their wishes has been overpowered by my inner demons. I walked straight into an open salon and schedule myself for a haircut. I waited there for my turn for almost an hour since all the salons are loaded.
My turn came and they offered a hot oil treatment with free shampoo and conditioner to me. I agreed since my hair never did experience such a thing. I would like it also to take a breather from all the damage that it got from me from not taking care of it.
After all the rituals that they did to my hair, here is the result.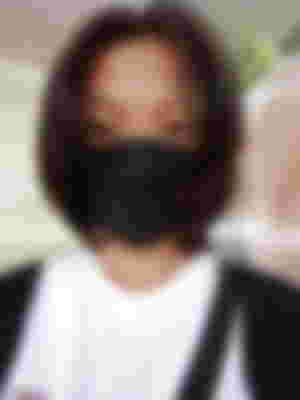 I sent this to my friends. Do you know what their comments were like? Some find it cool and cute but my best friend says that I'm like a tomboy looking a$s wolf. He even asked, "What happened to my precious friend?" Like, what? I'm still here. I'm just unleashing my true colors, bruh. Haha! He was shocked to see me like this. He said that he wasn't used to seeing me having hair this short. Well, sorry bruh. This is the hairstyle that I have always wanted.
---
How about you? What do you think of it? Feel free to criticize me. I'll welcome and embrace your comments gladly.
Thanks for reading! Lead Images were edited from Canva

You can also find me at;