A Single Lady Spending Valentine's Day With Pokémons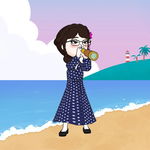 So yeah, it's Valentine's Day. A lot of couples have been showing off on Facebook since this morning. They're posting a picture of them on their "My Day Stories" with background music. They would post a letter of appreciation for their partners to their timelines. A lot of them also post pictures of how their Valentine's date has had been. Some of them received chocolates, some had flowers, and some have both. Well, good for them. I'm not that bitter to get annoyed. At least, they're happy with each other. I wish them a good and happy relationship that could last longer.
As for a single lady like me who doesn't have a date for this day but my phone, I just called my family and checked on them. Then I was reminded of them that today is also our parent's anniversary. They got married on February 14, 1996. Then today marks their 26th wedding anniversary. Though they are always like a cat and a dog every day, I'm still amazed that they made it to be together even today. All I can say is, "Sana All" to them since I don't have any money on me right now to pitch in for their celebration. They said that they would just catch some native chickens that we are raising and cook them, so they can have a tastier meal until tonight.
After calling them, I just go on with my regular tasks and do some grinding here at read.cash and noisecash. I need to save up a lot this month, so I can buy rice seeds to be planted for this month's crop. Since we were affected by Typhoon Odette last year, most of the rice fields in our place have been damaged and the seeds can't be of good quality to be planted. We seek help at the Farmer's Cooperative in our Barangay and the Department of Agriculture in our city, but only to no avail. They are also out of stocks. We don't have any choice but to wait for their restocking or purchase in other cities even though it's a long travel.
This afternoon, I'm just greeting my friends who are online in Messenger. They were all glad that I remembered to greet them even though I'm the only one who is single among them. I'm not lucky in choosing boys, so I better be single for the time being. After that, I'm just playing Pokémon Medallion Battle on Messenger with my best friend. I'm not good with mobile games but I still try to play them out of boredom when he invited me. I'm confused at first since I'm not even a fan of the Pokémon anime though I'm an anime lover. I watched some of its episodes back then, yet all I know is Pikachu.
My first battle was easy so I kind of took a liking to it. After every battle, I feel like I got the gist of it but there are still times that I lost. Earlier this afternoon, we have talked about each other's Pokémon Team. He showed his' and I shared mine.
By the way, here is his team.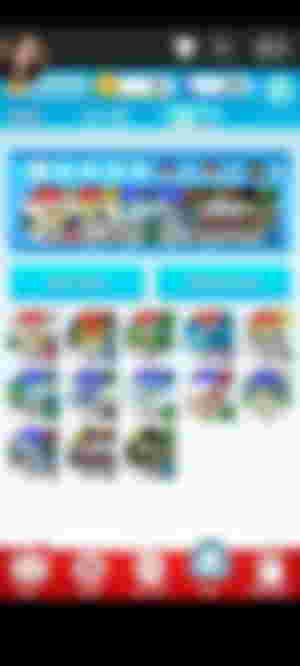 Just look at that, all have high CP and he got 5 teams already. While mine here is still for a beginner.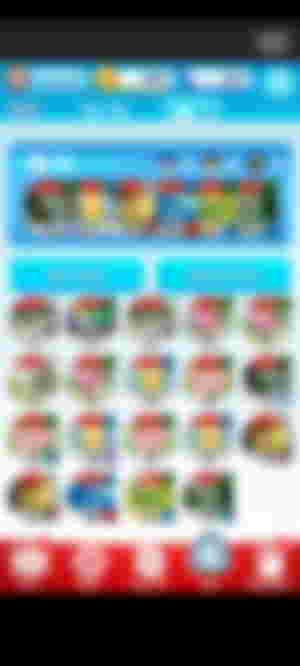 I don't even have Pokémons that have already evolved because I don'tvmuch rare candies. I told him about it and he taught me how to acquire some. He said I should send all those Pokémons who don't have a special skill to the lab. For a noob like me, that's something new and good news, so I have done it. Then yeah, it really did give me a lot of rare candies which I used in evolving those pokemon on my team.
After spending most of my rare candies, this has been the result of evolving them.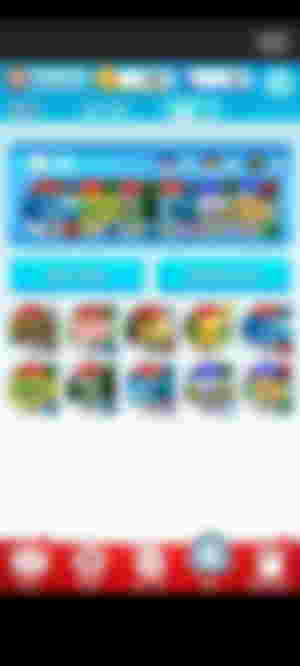 So, the CP of each Pokémon has become higher now. He still has complaints about it, though. He said that I should have evolved Bulbasaur first. I have already finished evolving them when I saw his message about that, so I haven't followed. I'll just evolve that Bulbasaur later when I have free time to play that game again.
---
It may not be a kind of NFT Play to Earn game, but it's still good to play if you are just killing time to kill your boredom a little. It's a nice stress reliever also when they evolved and every time you win the game. Maybe if you don't have any topic to talk about in Messenger with crush or friends, then you can play it as also a form of still getting in touch with them.
If ever you are playing this game in Messenger too, please tell more about it in the comments below.
Thanks for reading! Images edited from Canva

You can also find me at;