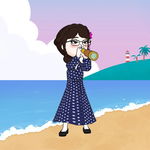 Among all of our friends, we have that one person who is our closest. I don't believe that there is a person here who does not have any friends. Even a loner like me who is emotionally unstable, an introvert, and has a lot of anxiety problems have some. I can only count them on one hand but at least I could call them my best true friends in real life and online.

For the sake of today's challenge, let me introduce them to all of you.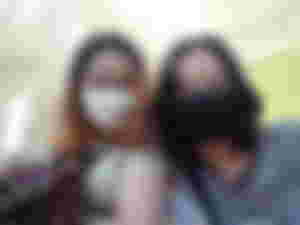 She is the first whom I get closer to in my boring high school life. We both clicked since we are both introverts. We often share things about our problems of being an introvert and sometimes we are discussing on how to deal with people. I'm also close to her parents since I often have a sleepover at their house back then. There was even one time that I went with them to their hometown in Canlaon City to celebrate Christmas with her father's family.

I just did that to ditch my chores at my Grandma's house in Bacolod. I even lied that I would be going home to our hometown to celebrate Christmas with my mother. Being the adventurous child that I am, I choose to celebrate in a new place where I didn't know anyone except for Jud's family. Well, I did surely have a good time watching Mt. Canlaon closely there. When I get back to my mother, they even gave me a head of a pork lechòn. Seeing what I brought, my mother didn't complain as she had guessed already that my friend's family are good people.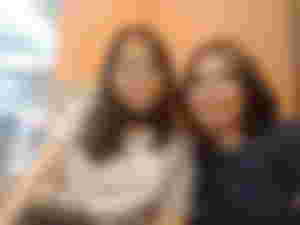 Jud and her are best friends already before I met them. Since I became friends with Jud, I became friends with her instantly. We are not that close back then since she was always with her boyfriend but now, we are as close as Jud. She is the devoted Christian among us. She is often the one who is lifting me up when I am down and telling me just to have faith in God. She often reminds me how sufficient God's grace is and that He will never forsake me among those difficulties that I could encounter. If Jud is my ally, then Jan is our motivator.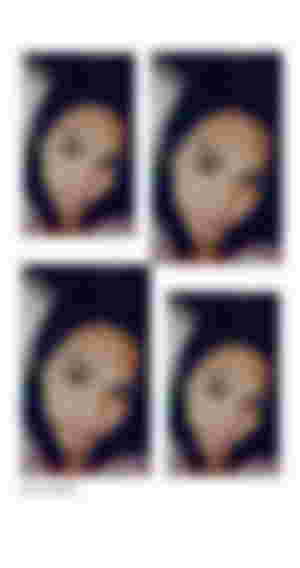 The only boy best friend that I have in real life. Proud to say that we are already friends for four years and counting. This guy is the first person ever who accepted me in whatever personality that I have, or should I say that he doesn't care about it at all as long as we understand each other.
At first, we only got closer because we have the same taste in music, which are rock and metal songs. Then, clothing brands and shoes. Though we don't have a similar hobby, we still have the same minds. Yeah, the demon kind of mindset is what I mean that we have.

We are like brothers since he doesn't have any siblings. Right now, I'm living in their boarding house and his mother gave me a decent discount since we are friends. What an advantage, lol. By the way, @mommykim ayan na po face reveal ni Skater Boi. 😁
---
It has been a long journey already in the challenge but I have 20 more topics to share.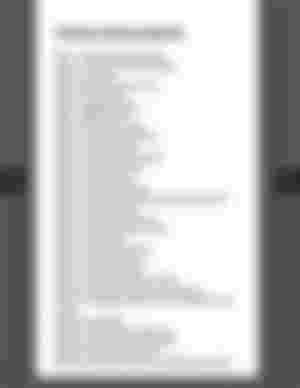 I still have a lot of friends aside from them but they are the major ones and the ones that I'm often talking to and accompanying with always. I still have a lot of friends virtually, like my friends here in read and noise, especially in the Noiseristificationism group. You know you are, pal. Thanks for being with me and supporting me here always.
Thanks for reading! Lead Images were edited from Canva

Images are mine unless specified

You can also find me at;