"To burn with Fire (Indescribable pain)....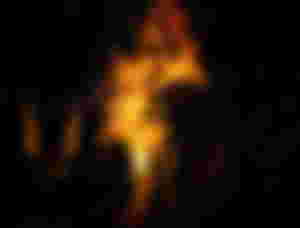 It is said that "the fire of the Hell is 70% hotter than the fire of the world". So.if we want to escape the fire of Hell, we must make our deeds good.
The fact is that one day everyone will die. Because death is real and when the time comes, death will keep everyone in its chain. I'm terrified of death by fire. Because I don't want to feel this pain. Negative thinking comes to mind before the word fire is heard. I have seen in many films that people spray petrol on their enemies and set them on fire. It's a movie, but I can't even imagine the pain of those who actually die with fire.
I wonder what will happen to those who are burned to death?
What was going on in their minds?
How compelled and helpless they must feel?
To what extent will they go through the pain of burning?
This pain is indescribable
No doubt, Fire plays an important role in our daily lives. There are various ways to generate fire like stove, oven, burner etc. But When I heard the word fire, so at first I don't think of any good image of it. I remembered an incident in my mind when I heard the word 🔥.
About a year ago, when my aunt was cooking in the kitchen, her dupatta (shawl) suddenly caught fire. No one was with her then. And most importantly, she was pregnant. She was so frightened that she started extinguishing the fire with her own hand which burnt her hand and this fire had burnt her whole dupatta which was sticking to her stomach. When the sound of her screaming is reached outside, I ran away and seen the situation there. I did not understand anything at that time. I quickly turned off the stove and poured water on her. Once the fire was not extinguished by throwing water, I had to throw water by two or three times. During this time her hands and stomach were burned. She fainted. We rushed her to the hospital and treated her. But thankfully she wasn't too much burned. But today I think, if she hadn't screamed, things would have been different today. May be she wouldn't be with us today.
This incident scares everyone. And whenever anyone goes to the kitchen after this incident, he/she take care of himself/herself. Now anyone coming from kitchen, must close the door so that the children are not harmed.
I think whenever you work in the kitchen, always take care of two things. Firstly, roll up your clothes and second, don't stand near the fire, keep a little distance.
So guys, this is my entry to @JonicaBradley prompt. If you also participate in this prompt then write anything about fire. I shared screenshot in which he gives us some rules to participate in this prompt.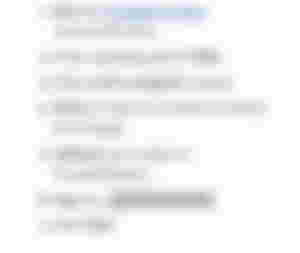 I hope you like it. Thank you so much for your precious time guys. I hope you spend your day with full of happiness and prosperity. Don't forget to help others because this small act makes your day very peaceful. Also check the articles of my beautiful sponsors guys. You must learn and gain some knowledge from their articles. Thank you so much my dear readers and sponsors.
Stay safe, stay happy and stay healthy. Have a blessed night guys.
Peace .....