Ohh don't worry, this blood is not mine..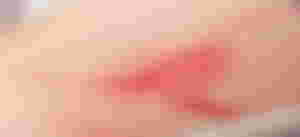 I hope you are all very well. By looking at the picture and title, you can guess what will be in today's article.
There was a lot of marriages going on in my family these days. Today was cousin's last wedding day. So we were all getting ready. And my sister was off school today because she had to go to the wedding too. But suddenly she remembered that she didn't have bangles to wear with her dress. She became a little sad. My sister came and said to my mother:
"I don't have any bangles, just bring me the bangles with my suit".
First of all let me tell you "what bangles are?"
Bangles is basically rigid form of bracelet which are made of plastic, glass and metal. Bangles come in a variety of designs which can only girls wear. It is very famous in Pakistan because it is considered the beauty of the arm. They are found in every colour. Whenever someone gets married here the bride buys bangles for herself by matching her dress. Girls of all ages love to wear it. Let me show you a picture of what bangles look like: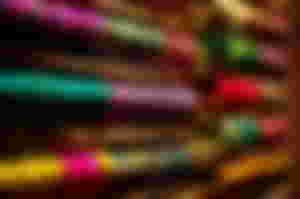 Maybe some of you wear it too or may be some you already know about it.
So I was saying that my sister wanted bangles with her dress. So my mother immediately went to the market with my elder brother and brought bangles for my sister. But those bangles were made of glass. So as soon as my sister was wearing bangles, her bangle jerked into her hand and one of the bangles broke and got stuck into her arm. Ohh God, The glass of bangles had gone a little inside. My sister screamed and when I approached her, her arm was bleeding profusely. My mother grabbed her arm and pulled out a piece of glass. There was a lot of bleeding. Then I bandaged her hand. My sister and I didn't go to the wedding after that. Because I was at home with her. Just today she inadvertently hurt herself.
I think if you wear glass bangles, apply lotion on your hands. This way bangles can be worn easily. Due to non-application of lotion, the hands get dried due to which the bangles cannot move properly and such an injury is easily inflicted.
So guys it's all for today. I hope you like it. Thank you so much for your precious time. I hope you spend your day with full of happiness and prosperity. Don't forget to help others because this small act makes your day very peaceful. Have a great Thursday.
Lead image: Take by me
2nd image: From Pinterest
This article written by me and yeah it's 100% unique.
Also check the articles of my beautiful sponsors. You must learn and gain some knowledge from their articles. Thank you so much my dear readers and sponsors. You encourage me to stay here and write articles.
Stay safe, stay happy and stay healthy. Have a blessed night guys.
Peace ....