I hate , A disrespectful child and a parent that thinks it's funny.
Once again a warmly welcome to you from my side guys.
I have seen many parents whose children grow up to be rude and disrespectful. And these are the children who have received the most pampering in their childhood. Their parents ignore every move by saying that "These are just children, when they grow up they will learn to distinguish themselves".
Today I have chose this topic because I have seen this scene from somewhere.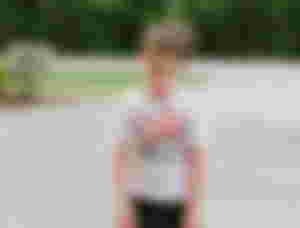 Today I went to my aunt's house with my mother. Where his son who is at least 4 years old was playing with his elder brothers. We were all sitting there and talking to each other. When this child started doing strange thing. The brothers were fighting when the four-year-old child started spitting at them. He did it once, he did it twice and I was waiting to see when his mother would stop him. But believe me, she was laughing at his gesture instead of stopping. I told my aunt to stop him. But you know what she says? She says he's a kid right now, he doesn't know what's right or what's wrong. I said yeah he's child, so you need to tell him what is right and what is wrong. If you do not advise him of his mistake, he will do same when he grow up.

I forbade this child and then what happened to next? child did the same thing to me. He spat on me. I was very angry with his move. But Instead of scolding the child, I lovingly explained that it was wrong. Because he was only four years old. And if I scolded him, he would do it again instead of understanding my words.
Such children getting worse when their parents ignore their bad behaviour. If they are not explained from the beginning then they will not understand anything even when they grow up.
We all heard this line that
"The child's first school is his mother"
"Only by looking at the children can one know the upbringing of their parents".
If the child is rude and disrespectful, there are two possible reasons, either you are ignoring your child or you do misbehave things in front of them that they pick up. Because children listen less and pick more when they see.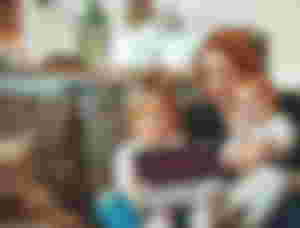 Train your children well so that people will be impressed when they see them. A discerning child always attract everyone. So,
It's all about for today guys. I hope you like it. Thank you so much for your precious time. I hope you spend your day with full of happiness and prosperity. Don't forget to help others because this small act makes your day very peaceful.
All images including lead are taken from Unsplash
This article written by me and yeah it's 100% unique.
Stay safe, stay happy and stay healthy. Have a blessed night guys.
Peace....