Reasons for not being active on read.cas, some health issues.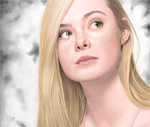 Well, i am soo addicted to this platform that i always kept thinking of publishing an article, sharing my thoughts here but from the past few days i was unable to do so , firstly i was really busy in some assignments and presentations and i just wanted to submit them and lower the burden by any means so i thought that i will upload my article after doing all the work.
On Wednesday when i woke up i was happy that i have done all my work, only one assignment of computer was left, but then my mom came and she told me that one of my cousin is arriving from abroad and she wanted me to welcome him at the airport with her, ahh i was difficult for me although i have to do some work and i just don't want to... but my mother was insisting me and i don't want to say no to her so i went to the airport, i went that i will get some stuff for my article (lol), from there my mum took me to their home.
There are some peoples who don't care about others, when i was child i used to think is there any person who can intentionally harm someone, who can hurt the person who cares about them, but yeah this world is full of good and bad peoples, some peoples are two faced that when we came to know about their other side it become difficult to face all those, really difficult, but still i am just thinking how can such peoples stay happy, aren't they having any guilt. I have no words, i don't know how i gonna explain my feelings and to whom? So i just opened my read.cash , although i don't want to worry any one, telling them about some bad incidents of my life, some times i think why this happen even when your heart is clean and pure but then i just want to forget all those and focus on the good side of my life
There are some places and some peoples in my life whom i never want to visit nor want to have them in my life but i feel helpless, cause i don't want to hurt anyone and this all is now becoming difficult, our society has set some awkward rules which we have to follow, no matter how we want to lead our life, some ritual that are really hard but still have to do. Some incidents completely change your life.
Anyways back to the topic after going to my aunt house i wanted to go back to my home so i called my cousin to come and pick me so that we can go back home and have some rest.
After leaving my aunt home and when we were on the way my mum texted me to come back.
I went back there and i met a person who always creates mess and tension in my life nothing else, being rude, being so proud , thinking that nobody can compete nor nobody is like him, many times i told him that a person should be down to earth, should be grateful don't wanna say anything.
A small incident happened that i was unable to bear, i just felt that my head and heart gonna burst, i went ti the room and asked her for the laptop to complete my computer assignment, but still i was having severe headache i thought i will not be able to complete my work as i can't focus on the laptop screen , also on Wed it was last date to submit l, i stood up made a cup of coffee for me and by hook or crook i completed my assignment.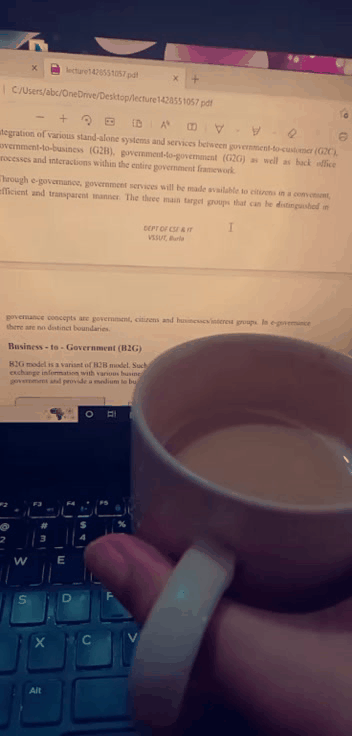 At evening i felt like i am fainting, i asked my mum to let's go home but my aunt has soo much to talk with her sis and i also didn't want to tell them anything, my head was hurting like hell it seemed that i gonna die , after that i don't know what happened but when i wake up it was Thursday my cousin told me that i got brain haemorrhage attack she told me that everyone was saying i will not be able to get recovery quickly, they were just shiftinge to the icu when i opened my eyes and one of the doctor told my cousin that maybe i will get into comma
I don't want to make anyone worry but the purpose of telling you guyz all this is just that sometimes we have to stay strong and after this incident i came to know that my Allah has made me really strong, everyone was thinking how can brain haemorrhage person recover that soon although the chances were low but i am really happy that I'm quite fine now ,cos terminal exams are near and if hadn't recovered i may have to repeator freeze my semesterand i really can'tthink about doing so.
Anyway i also don't want to stay at hospital and i wanted to go back home, doctor said that you should stay at hospital for one more day at least but i really don't want to so at evening i just came back.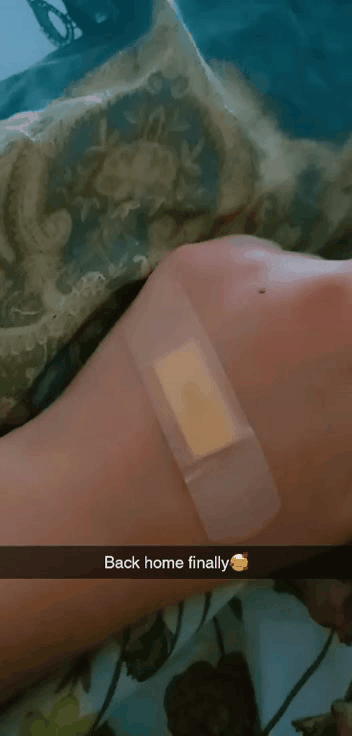 Also i want to go my university, don't know why but i really want to go to the gym, my bad luck still if i speak a little loud i get a strong pain in my head so can i go anywhere else.
I just wrote some random thoughts in my mind
Note: Everything in this article belongs to my personal experience and nothing is plagiarised.
All the pictures and gifs are clicked 
By me