Would you prefer to live in the past ,present, or in the future?
A Blessed and joyful Sunday, readFAM! How did you spent the day with your family? Mine, wasn't good than I expected, well I am frustrated just a little bit because my parents had a small argument due to some common family problems.
I'll cut it out first, because it has nothing to do with our main topic for today. Last week, I conducted a survey and gathered some information from the selected person I chose to answer a specific question.
The QUESTION goes like this,
Based on your opinion, would you prefer to live in the past, present, or in the future, and why?
All answers/responses are purely based on their opinions. I only chose two respondents among the five person that I personally asked because most of their answers were similar at some point.
Answer: If you would ask me, I prefer the latest world we are living today. It's because, the crime rate was lesser than a decade ago, there are lots of police who maintains peace and order. In terms of high technology, such as the so-called gadgets which provides us a more convenient assistance and the ultimate source of entertainment and communication. Isn't it safer today? Yeah it's safer of course! Before; people are doing riots, throwing stones and fragile bottles everywhere, but today it's more peaceful here in our place. I saw those people playing mobile games, I guess it's way better than doing crazy riot stuffs lol. So I prefer this era. (Translated into English)
Female, age; 38 years old, has Facebook, doesn't like mobile games.
Answer: I prefer the old times, you know why? People aren't that crazy in gadgets back then. Since our technology had evolved massively, I became more aware of it's disadvantages, let's say for example the social media,
Here in the Philippines what's make me so against with the music industry in today's generation, it's because some of the singers are using cursive and erotic lyrics to their music which is not pleasing to hear. As if they are ruining the beauty of music. Unlike in the past, the songs are sincere and pleasant, don't get me wrong but I am fully aware with the fact that life needs changes and development, However if this would be the changes, I'd rather stick on the past.

some women are posting videos wearing inappropriate clothes for the sake of popularity. Self respect, modesty, and decency was slowly vanishing.

Full of erotic films and movies - viewers tend to watch such movie just to witness the s3x scenes rather than the plot or the story itself.

The youth became so aggressive, they tend to say bad words more often if their anger overcome them, I can always hear them cursing like "BOBO" "PUt*ng Ina", while playing such online games.
Also, the world is now in grave danger due to abuse and overusing of natural resources that damages our dear mother earth. Earthquakes, flash floods and other disasters were getting out hand and even claimed millions of casualties and lives(sighs). I can really see the difference from then and now, so obviously I prefer the old times.
---
This is a good way to express our diverse opinions of what's going on with our world. Well, the major purpose of this article is to awaken our overall consciousness, that makes us aware of the things that surrounds us. Nevertheless, I have also my own opinions too but I guess the two respondents got my point somehow, so I will not reecho it anymore. Thank you reading this article of mine. Hope you'll have a great week.
Thank you dear sponsors! 
Check them out!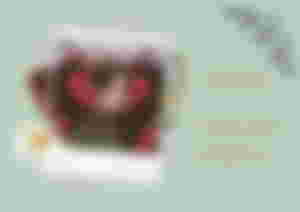 Lead image was taken from unsplash.com