Hey what's up folks! I am having a mild headache since yesterday but thank goodness I am feeling better now. I'll cut right to the chase, who among you here play Minecraft? For those who aren't familiar with this gaming app just click this site.
Minecraft is probably one of the most famous games around the world. The game currently has more than 126 million active players. The popular sandbox game, which is developed by Swedish developers, Mojang, allows players to show off their creativity by building a new virtual world using different types of blocks and explore untested waters.
To tell you honestly, I've been playing Minecraft for almost 3 years and I am still a noob player lol. Actually, I am just playing it for fun and to challenge my creativity and resourcefulness because just so you know guys you can create a variety of things in this particular gaming app. You can build your dream house, buildings, forest, garden, mountains, you can also plant some crops, make use of tools that we usually found in reality, and many more.
So much for that, I am gonna show you few of my masterpieces (a noob's masterpiece lol). By the way I am using the creative mode.
Let's start with my first ever built house, and also my dream home.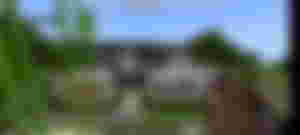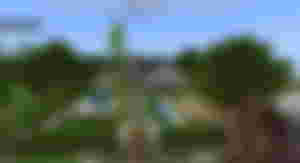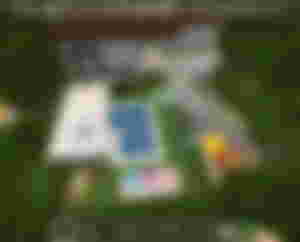 Minecraft is quite time consuming and it oftentimes cause me a little headache. I finished this two storey house for almost one and a half hour because it is consists with different blocks. As you can see the color of the house is white with a combination of brown and black. For me those 3 are one of my favorite colors. Actually It is a flat world, meaning to say there's nothing in it and you have the choice to customized your own world. My favorite areas of that house are the backyard and the front yard because this is how I imagine my dream home. A house with swimming pool, picnic area, garden, small fountain, and I would like to surround my it with trees, because nothing beats the fresh,clean and soothing air coming from the greeny tall trees.
My apology if I can't show you the interior part of the house it's because It's quite messy just like in the reality, just kidding😅.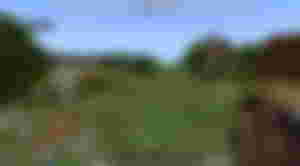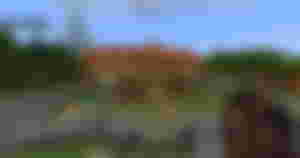 Of course, I want to become more realistic. It's quite dangerous, boring and lonely if you have no neighbors nearby, because I am also a believer of the saying "The more the merrier", that is why I built eight huge customized houses all in all.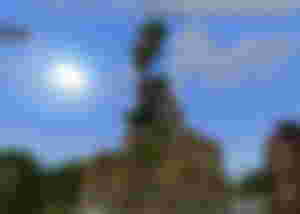 If you are wondering how did I created that, I used a command block to customize that mountain, except for the trees and small huts.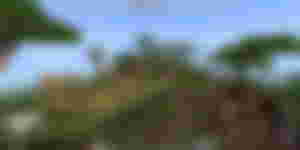 This is a perfect stress-free place to unwind and relax. I was visualizing a great hiding place where I can go to escape from unending stress and problems in life, and there it is. I could say that it turned out well, just as what I have imagined.
I used the command block to clone the villager's house because it will take me a day to finish the whole village, and also thanks to youtube 😅.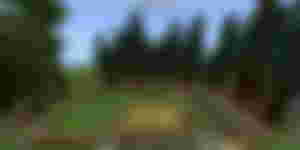 As what I have said, you can also plant some crops , vegetables, and fruits here yet limited only, but I guess the next version will going to add more features and upgrades.
Minecraft is available for download from both Apple App Store and Google Play Store. Minecraft is not a free game and one needs to purchase it before downloading it on your Android or iOS device. The game comes with some interesting features including Creative Mode that comes with unlimited resources. Then there is a survival mode in which users need to craft weapons and armour to fend off mobs. The game also supports multiplayer mode and one can play with up to 10 friends cross-platform.
There you have it guys🥰, this is just a matter of sharing one of my hobbies. If you are interested to play this gaming app you can DYOR. I hope you enjoyed reading this .
Thanks for stopping by!❣️
Thank you so much dear sponsors 🥰
Check them out!
All images are mine