Visiting Two Tourist Spots in a day: Beach up to the Mountains
Konbanwa minna san!!! For sure, you're all getting tired of my repeated Japanese Greeting for "Good Evening". Anyways, I had a lot of fun today and guess what I've got to visit two destinations in just one day.
Obviously, I am going to share with you my enjoyable experiences for tonight's blog. Alright, I'll stop beating around the bush and let the blogging begin!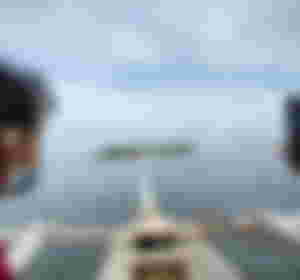 Earlier this morning, my bestfriend Annie invited me to go on a trip with the rest of the gals for the last time because she will be going back to Japan, and her flight was scheduled this coming June 11.
Annie is my childhood bestfriend and a former vball teammate of mine. She is now happily married with his long time boyfriend and had a charming little boy.
She volunteered to shoulder all the expenses so that we won't have any excuses not to join her. At first, some of us were hesitant since the weather was too gloomy. Aside from that, we don't have enough preparation and it's quite embarrassing if we let her pay all the expenses.
After an hour of online chitchats, we finally decided to accept her offer, however we still brought some extra money. We immediately wore our best attire, lol kidding aside.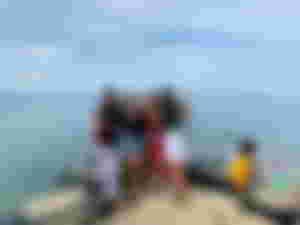 Our first stop was at Passig Islet. We began traveling at exactly 2 pm in the afternoon and when we arrived, one of the staff of the beach resort told us that we only have a half an hour to stay at the said islet since it will be closed at exactly 4 pm. Instead of going home, we pursue our desire to stepped on that breathtaking islet even just for short period of time. We spent the remaining hour on taking pictures, and ate our snacks afterwards.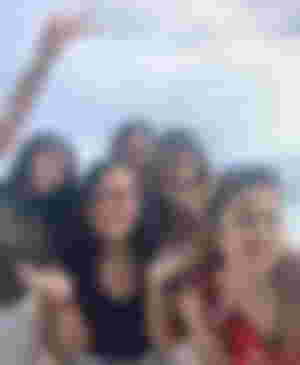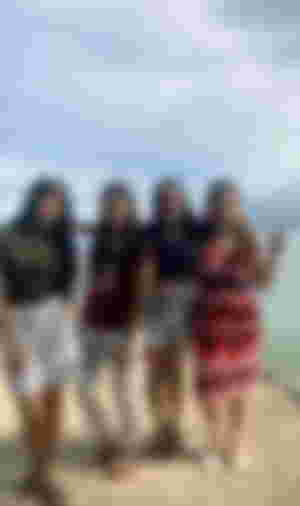 ---
Next destination....
Lantawan Mountain Overview Park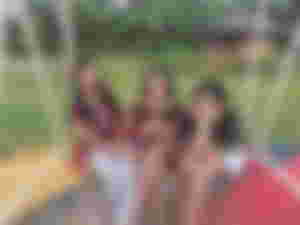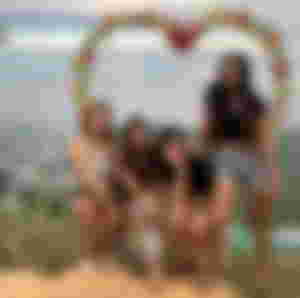 Since we still have enough time to go for another adventure. We went straight to the most visited overview park in our locality, and it is just a meter away from Passig Islet. However, we encountered some problems while traveling ahead. But nothing can stop us from going forward lol. As usual, we just took some shots/groufies together to gather a lot of travel memories.
We decided to head home as soon as it got dark since the their kids are tired already from the long trip.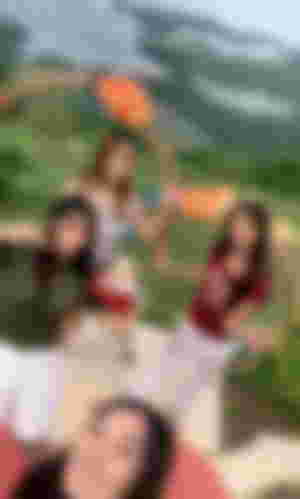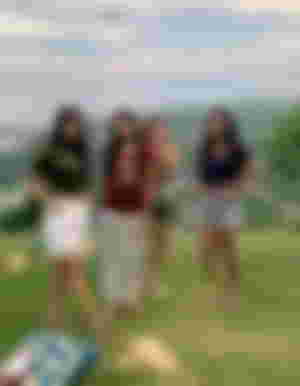 ---
We really had fun back there, and hopefully the rest of our friends (yung mga hindi nakasama dahil sa responsibilidad nila sa kanilang pamilya) can join us too in our next trip. Nevertheless, even though we are incomplete we were able to cherish the moment. Apparently, all our pressure, stress, and anxiety fades away even just for a little while. Our trip was indeed worthwhile but it would have been so fun and enjoyable if we were all complete. Soon!
Anyways, Let's call it a night.
Thank you dear sponsors!!!
Check them out!
Thanks for dropping by!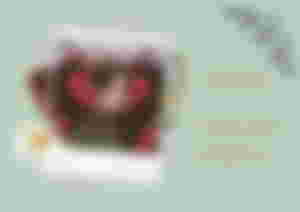 All images are mine