Hello, guys! It's me again! Athaliah's close friend. I'm so glad to hear that there are plenty of readers who have read my previously written TCS articles. It inspired me so much and it means a lot to me, thank you guys. I really love to be a writer even if I'm not that good, I'm still so happy that I am able to express and share my thoughts through writing.
The story that I am going to write today, is based on a true scary experience of our pastor. I asked him several times, if he's lying but he's not. Why would he lie? He oftenly share this experience many times together with our elders TaHaHa.
The creepy story happened on 1995 at kidapawan city, Mindanao Philippines, a place far from technology and advanced equipments. Pastor was still a young boy that time when he attended a funeral vigil of his uncle who has just died.
In the funeral, they use a light bulb activated by a battery, they place candles in every tables where each wakers sat. After the ritual service, they were given biscuits and coffee as a tradition of most filipinos during a vigil.
After eating and doing some card games, he felt sleepy.
" I guess, I need to take a nap now, I have to go home. See you tomorrow evening again". He said.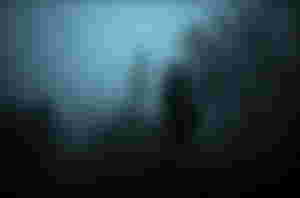 Along with his weak flashlight, he heads back to his home alone. He walks through the dark woods and big trees. When he finally reached his house in midnight, his mother was still awake while waiting for him to come home.
"Ma, I'm home, I went to my uncle's funeral"
"Change your clothes and go to sleep already, the soul of the dead might come to this house if you're going to wear that all night" the mother replied.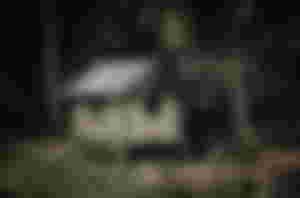 He was a bit scared on that moment and immediately changed his clothes and went straight to his bed.
At exactly, 2:00 a.m in the morning while they were sound asleep, somebody cried from a distance out of nowhere that awakens them.
"Did you hear someone crying?" His mother inquired
" Yes, I heard it, what is it?" The young Pastor replied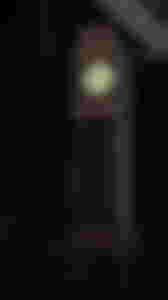 After a few minutes, the crying finally stopped. He, stood up and take a slight peek at their bamboo window. He found no one outside, but suddenly! their old clock starts to alarm near the kitchen, tick-tock! tick-tock! slowly until it became faster, he was startled and shocked because the clock was too old and has not worked for several years. He ran away from the window, and immediately stick with his mother. A horrible noise of scratch was heard from their wooden door and bamboo walls constantly.
They were scared, so therefore, his mother started to cry and pray. But it didn't work, the demon seems to be so aggresive like they want something to take from them. Their only neighbor is his auntie, also adapted a witchcraft activities like the most of his relatives.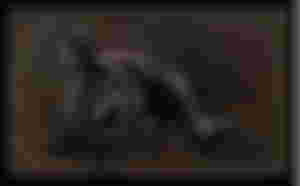 His, auntie heard and saw everything so she yelled and warned them
" A busaw (a type of demon) in your house! Don't sleep! Or else both of you will die"
So they keep their eyes wide open, until dawn. When the light started to shine the presence of the busaw is gone. However, there are markings left by the busaw on the floor. The firewood's ash, make the busaw's footprint visible from the dirty kitchen into the old clock back and forth. It is not unusual for them to experience such happenings.
But what is surprising here is, the culprit that caused them a horrible night was only because of a piece of biscuit from the funeral inside his pocket. It is found by her auntie on the pocket of his pants.
______________________
Thank you so much for reading read.cash fellas! Another creepy story from my friend. By the way he is one of my churchmates and I also heard this story too because our Pastor often shares his horror experiences to us. So there you have it, be updated for more true creepy stories❣️👻.
Thank you so much dear sponsors❣️
Lead image from unsplash.com
The rest are taken from google.com