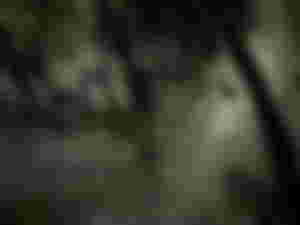 Oh! November is waving! We can't deny the fact that when that particular month began to move it's way the tv is always on because it is filled with horror documentaries and supernatural encounters and movies. Ever since I was a kid I am so fond in watching horror movies together with my friends and sometimes I preferred to watch it all by myself but of course I am also a scaredy cat lol. I might be too advance but I am going to write an that article contains a series of hair raising and creepy true to life stories. I already have gathered a lot of creepy stories from my father, grand father and more, which will really going to terrify you, maybe will terrify you! I think so, that eehhhhh some of you surely would be scared, lmao.
Enough of peep talks!!! the details that I have gathered are true and I am not just making a story for content purposes only, well, I am not forcing you to believe it anyways.
Most of you didn't believe in supernatural beings or mythical creatures, demons, and ghosts. Our parents tend to use it to scare us to stop from wandering around at night, if you believe it or not, it doesn't matter at all! just enjoy reading and explore your imaginary thoughts about these unseen things. So, brace yourselves and bite your finger nails, here we go! Swooossshh....
Supernatural beings are real for sure, and they really exists. I know that some of us here have some scary experiences and stories of what we saw that gives us a mild trauma for entering dark and quite places too.
My Grandfather is a great fisher, he oftenly caught huge fishes and sell them in the market for a high price. Every 3:30 am my grand father wakes up so early to get some baits and use it for his fishing, he uses a shrimp as his lure. Those type of small crustacean are usually found in the river, swamp or a in a small pond, they are edible and hard to catch.
At exactly 3:35 a.m, my grandfather starts to gather his net equipments and is about to swim in the swamp. The water is not deep and it is only in a knee-level high, so he immediately get's his first step in the swamp and starts to set his equipment and moves forward. As, he travelled far enough he checked out his net he find it unusual that not a single shrimp was seen, only roots, vines and dead leaves. He was so frustrated that time, so he decided to go further, but then he started to felt troubled that something bad will happen, to tell you honestly no one has tried to enter that zone before, for the reason that it is an extremely creepy place. The place was filled with mangroves, and mossy trees wrapped in vines, no one dare to live nearby that place because it resides the cemetery. Despite of fear, he still forced himself to go, just for the sake of shrimps. If I were there I will definitely told my dad to stop right there and leave that place immediately.
No! Please..
15 minutes later, the swamp is still too dark, you can only hear the sound of flowing water and the soft swirl of wind. As he moves forward he sees the graves, the names of the dead people and also their pictures, some graves are damaged and he could see the white coffin inside, but he's afraid to look closer into it. The presence of the place is disturbing, he feels like someone is watching over him, same as he feels on those freaky picture above. He was too conscious about his feeling, so he looked up on the trees using his kerosene activated lamp, but he saw nothing but tree frogs only.
As he goes along the deepest part of the dark swamp, an impossible phenomenon just happened, the two small coconut trees bended and blocked his way, as if telling him to go away, his hair is about to stand that moment but still, he continued and said, ( gusto ko lang dumaan) in a shaky voice, I just want to pass please. All of the sudden the two trees sounds cracking and then gave him a way in, he was shocked on that moment but he remembered what his father told him. Do not fear, and don't rattle, for being too fearful may lead you to death, words from his father that reminds him to be bold and fearless. He succesfully passed the two trees boldy and unexpectedly, something miraculous is happening...
To be continued...
Thanks for reading guys, this story is from my friend, and he was a well-known horror story teller because he had encountered a lot of creepy experiences and fond of gathering scary true to life stories from other people. I told him about this blogging site to write his stories but then he refuse because the area were he lives has unstable connection or signal, so he write his stories and send it to me instead. Stay tune and be updated for more true to life horror stories. ❣️
Thank you read.cash fam!
Thank you dear sponsors🥰
The image was edited by my friend