The Two Undesirable Personalities I wanted to Eliminate
A very tiring and weary evenimg to each and everyone!
The feeling of exasperation and exhaustion reigned on my frail body. I am so done with these unending schoolworks, and it seems like I was tortured by it slowly. I need to submit 20 reflections (300 words each), ePortfolio with more than 100 pages, plus video curation, and action research within two weeks. Am I going to die? Phew! My mind was overloaded with stress and anxiety due to overthinking and demotivation. Right now, the only thing that keeps me from pushing my limits is my belief that "Our Labor is Not in Vain" - 1 Corinthians 15:58 and besides, I am not the only one who has experienced such hardship, others out there suffered worse than I did. Aja lang tayo!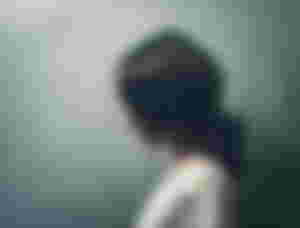 ---
Eliminating or changing "bad" traits is a tough decision to make for the reason that changing a behavior in ourselves is next to impossible. It requires a lot of assiduity and consciousness. Moreover, if we as human beings noticed that there is something intrinsically wrong with us that needs fixing we began to think of some ways to get rid of those negativities.
There are multiple reasons why a person feels a sudden urge to change his/her personalities, and that is to pleased other people, self-betterment, a desire for growth and maturity, etc. However, we can't deny the fact that we humans have bad and good traits but that is still up to us which of the two we choose to dominate.
As I grew older, I became more aware of my personalities. I was too conscious about the way I act, the way I talk, the way I dress up, and the way I deal with other people. My desire to be pleasant in the eyes of others have become even more stronger to the extent that the transparency I once showed to the public is gradually disappearing. For instance, if I am pissed off, sulking over things, or in a bad mood I never tried to hide all of it without the thought of being judged by other people. Now, if I ever feel those negative emotions I'd rather hide it with a false smile.
Aside from that, I have two major negative traits that I wish to change and these are;
I am a grouchy person
grouch - someone who complains a lot or is often in a bad mood.
It is undeniable that I am a person who complains a lot. Everything that I find difficult to handle or unpleasant in my eyes I get easily irritated and uttered some words of complains. For example, whenever my professor gave us a pile of assignments I immediately open my messenger just to throw all of my rants and complains in our group chat (exclusive for students only). I'm already aware of this even though that there's a solution to that problem that I am complaining of, and I really find it too hard to manage. However, I still make sure that I am not using any offensive or swear words.
Easily get discouraged
I am very sensitive to the criticism of others. I easily take that inner criticism straight to my heart, even though I am aware that those criticisms are far from the reality, too exaggerating, and completely wrong. This is my biggest challenge as a human, because I am bad at handling judgments and negative feedbacks. I think in advance mostly negative thoughts, as a result I am afraid to take some risks, and decision-making is my weakness because I am so conscious about failing. Once I failed to achieve something, I prefer not to pursue it anymore.
---
There you have it guys! My eyes are closing on it's own now and I need to hit the sack already because tomorrow is another big day. Anyways, thanks for reading this article of mine. Have a great day ahead!
Thank you dear Sponsors!
CHECK THEM ALL
SAYONARA❣️
Lead image from unsplash.com