Yeheey!! Thank God it's Friday💕. How you doin? Tonight, lets have a friday throwback! Supposedly I was going to publish a different article yet, I remember this awkward moment of mine that made me a laughingstock in front of many people.
I'll cut right to the chase and let the story begin!!
When I was in high school, I had this Gay Teacher who was once a volleyball coach of mine and at the same time my MaPEH subject teacher. We treated each other as close friends to the extent that he always call my name during his lecture and somehow embarrassed me infront of my classmate everytime I messed up during the performances. He often teases me for being "BADUY" and for having a boyish-like character (Tomboy). Don't worry guys I didn't hold a grudge against him lol. He is fond of making fun of me that is why he brought me into a situation that I definitely regret in my entire life.
Since he is a gay he has an exceptional talent in arts and incredibly creative and hosting fashionable events is his best asset, so he come up with a distressing idea that made me gradually lose my confidence. He decided to make a Project Runway which serves as our Final Performance in MaPEH. She handled four sections that time and each must have atleast five (I'm not sure) representatives to portray as a runway model. Hays😑 and YES, he wrote my name on the list, WHAT A SHAME! he sucks!!!. I literally beg to him that he should pick another one instead of me due to the reason that I am not into that kind of stuff and jusko hindi ako marunong rumampa!!!! (I dont even know how to ramp like a model) huhu I was crying the whole day because he just told me a frustrating response which left me with no choice, he just said "MUAPIL KA OR MUBAGSAK KA" meaning to say if I didn't join the said performance I will expect a failing grade from his subject. Whyyyy!!!😭
To tell you honestly, I didn't pay much preparations to it, (galit parin ako sa kanya) good thing my adviser in second year (Ma'am/Mommy Grezenda) let me borrowed her denim dress and my gay cousin brought me a 5 inch high heels which made me more frustrated (I'm gonna die). It was my first time to have a make over (make-up, accessories, hairstyle, clothing) because I am not just used to it. The moment has come and the MC's was calling out our names individually and I got chills all over my body. There's a lot of students and teachers we're watching the show. So I just prayed silently at the backstage while waiting for my turn and there it is! My NAME was called.
Do you have any guess? Did I make it or not?
Sad to say I didn't make it, a lot of people witness my hilarious ramp (My image back there was a girl who walks like a man), majority of them we're laughing at me and that was too shameful. I did my very best but I guess it wasn't good enough. For the sake of grades I exchange my dignity hahaha charoot! No hard feelings guys. The day after that depressing event I receive a lot of mixed feedbacks, some of them find it entertaining and some told me that I really did a great job back there. I feel like I'm walking without a face in school because I saw a group of girls staring at me while laughing (well, alam na). Well, I don't even care anyway😅.
There you have it guys, Thanks for spending your time in reading this non sense article of mine😅.
Check the awesome works of these amazing authors and generous sponsors of mine.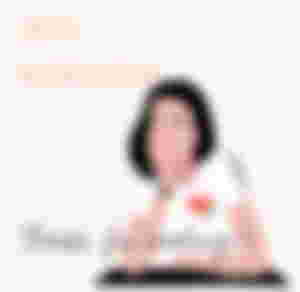 Lead image credits to unsplash.com