The Magnificent Beauty of Cavanico El Mare Beach Resort (IGACOS)
Heyaa! Howdy read.cash fam. I've been so inactive this past few days because I have too much on my plate and no one could help me out. I am also experiencing slow intermittence lately, and I'm absolutely cheesed off right now.
Yesterday, one of my dreams became reality. I finally set foot on the island which was considered as the "largest resort city in the Philippines", the Island Garden City of Samal. I was in seventh heaven when our Pastor announced that we will going to celebrate Pastora Mitch's (his wife) 33rd birthday at Samal. I immediately asked my parents permission and gladly they said YES! Wohoo SAMAL here I come. The Night before the trip, I can barely sleep due to extreme excitement, and I kept on checking my phone (time) because I'm afraid that I might get late and be left behind.
---
Short Background
IGACOS is Located in the heart of the Davao Gulf. Samal Island has always been a favorite tourist destination, especially for those living in Davao City not just because of its proximity, but because the island is tranquil, rich in culture, brimming with pristine beaches, and full of life.
While the Island Garden City of Samal is so popular, it is not overcrowded making it a perfect destination to escape the stress brought by work or the busy life.
For more info, just click the link below!
SOURCE;
https://www.zenrooms.com/blog/post/samal-island-travel-guide/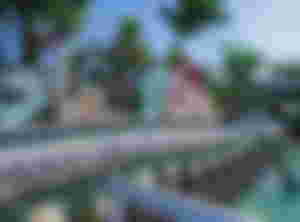 The scenic view of this enchanting and idyllic island was heartstopping and mezmerizing. The beauty of this paradise was also featured in a popular travel show in the Philippines "Byahe Ni Drew". A lot of celebrities, media influencers, and other youtube vloggers have also shared this wonderful place online, and they all have said the same reviews or impressions it.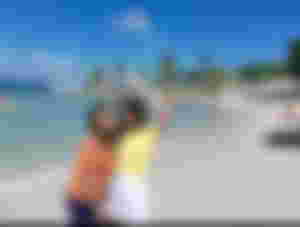 Oh God, you never cease to amaze me with your beautiful creations. Isn't is beautiful? By the way guys we chose to drop by at "ISLA ELENA, CAVANICO EL MARE BEACH RESORT" because it is one of the most recommended and budget friendly beach resort in Samal. We departed from church (meeting place) quarter to five in the morning and arrived in the resort approximately 7 am.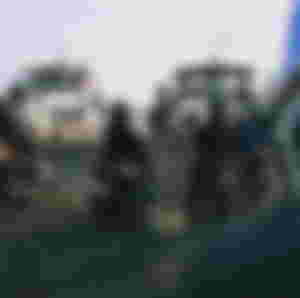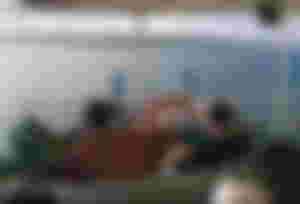 Riding a barge is quite fun and relaxing at the same time, not bad for a first timer like me. One of my churchmate got a cold feet and nearly threw up during the ride but she was able to endure it till the end.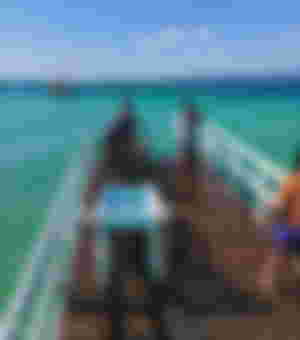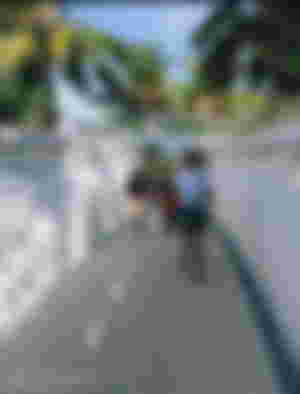 We were stunned to witness the place in person, and yes, it is worth the price. We enjoyed the summer breeze and welcoming ambiance of the beach resort, and I praise and thank God for giving me this opportunity to be part of this island adventure.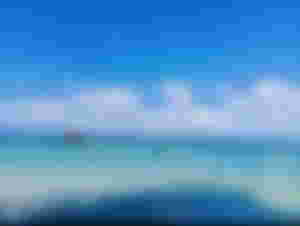 As I gazed upon the jaw-dropping deep blue ocean, my heart was filled with gratitude and joy , and I was like " AM I DREAMING?" and took a deep sigh while ecstatically saying "dreams do really come true!"
---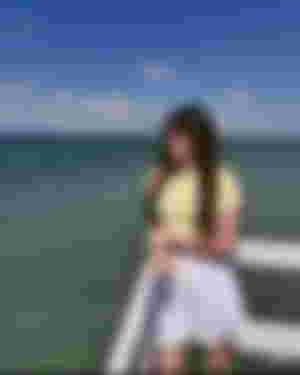 The raging waves, strong wind nor the hot weather can stop me from taking pictures. I want to capture every moment, and collect a lot of memories to each places I have been to. This is my own way to treat myself, and it's so fulfilling to travel with your own money and read.cash helped me fulfill this desire of mine. I am so blessed to land in this paradise, and I'll forever cherish this delightful experience I had in this Island. It made me realized that 2022 is full of blessings and astounding surprises. And I'm looking forward to it.
Thanks for reading! Have a great day ahead!
More travels pa this year!
Thank you dear Sponsors! 
CHECK THEM OUT!
Sayonara!❣️
All images are mine