The Big-eyed Creature
Earlier this afternoon me and my father had a throwback conversation about his childhood experiences and adventures. As I look at him on the way he reminisce his good old days , I would say that his reactions while telling his stories put me into a conclusion that he really had a wonderful and adventurous journey during his childhood years. Moreover, he is indeed a very naughty and hyper kid back then. Among all the childhood experiences he shared to me there is a particular story that piques my interest and somehow hits my curiosity and I want to share this to all of you also. And I want to read your thoughts about this right after you read this.
Enough with the talking and the story goes like this...
My father was fond of stealing mangoes at the mountain, owned by a strict and grumpy man. Everyday he went to that tree to steal and ate it's fruits. Since the old man noticed him, he became hesitant to climb that tree alone.
One day, he gathered his friends to raid the mango tree at night and steal some of it. As they were heading into that tree, the way seems too difficult to walk through. It's full of spiky bushes and plants. Huge blocks of stones hindered their way into it.
When they reached the area, everything is peaceful but none of them could see anything because of the pitch-black darkness. They only had a candle placed into a coconut shell to lighten up their way. It's too far from their homes, no one is around, even if you shout and ask for help no one will ever hear you.
There were only 4 of them stealing mangoes on that tree. They were too happy and noisy. My Father and uncle Jordan are the one who climbed up at the tree, while the rest of them are left on the ground to pick up the fallen mangoes.
As they were shaking the branches of the tree, uncle Jordan saw a huge circle from a distance. He told the other two below, "Don't make any noise, there's an eye over there", at first the two guys didn't believe it but when they saw it they started to tremble in fear. The three of them gone crazy, uncle Jordan jumped down on the branch he was stepping in due to adrenaline rush, and to think that it was so high. My father told them to come back to their senses. The two people below almost cried, and they decided to find a place to hide for the meantime because they were both thinking that if they run away the spiky bushes and huge stones are way too dangerous if they run in haste.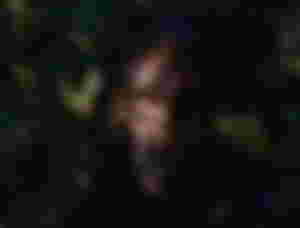 When all of them stick together, they watched the huge circle of eye carefully, it is like a sharp eye of a cat that emits a brighter light.
The eye was getting closer into them, they told my father that they should run away or else their lives will be in danger, because they were too scared and can't think of an idea on how to escape. However, his boldness gave him the though to stay calm and just stare at the huge eye until it vanishes. The three of them hid under the stones while my father was left in the mango tree. The huge eye was finally gone and they took the opportunity to escape.
Luckily, they went home safe and sound.
He saw it again.
While he was looking for spiders late at night, he noticed a huge eye on the creepy coconut farm. As he was staring it on a distance, it seems that the creepy thing was staring at him too. As he move closer to take a look, what that thing is, it just went away until it vanished.
It's hard for me to believe that creepy experience of him but the way he shared it to me is very convincing. He added that he has no idea what was that peculiar thing, it just look like a huge circle as big as a plate. He didn't see it's body but he's sure that it is not an ordinary creature. It could be a supernatural being or a demonic entity.
Thanks for dropping by! Have a great evening.❣️
Thank you dear sponsors!
CHECK THEM OUT!
Sayonara ❣️
Lead image was taken from unsplash.com