The Best App For Night Photography
Thank you so much dear sponsors!
Anyways, Did you know about an app that could see through the dark night? Well, today I would like to share you something that could help you a lot on capturing better images. I know most of us aren't knowledgeable about hidden apps on android, and if you're not, this is for you.
I've been using this app for a long time, and many of my friends still has no idea with this amazing app. Through this, I know you can beat an iphone X, even if you have a lower smartphone. As my sample shots I'm using a poco X3 phone, which has 64 megapixels of camera and sony IMX sensor, which is decent in capturing photos.
I'm so sorry, I can't use a high end device as an opponent here to test their cameras. Since, none of my friends owned a flagship device. So to show you a proof, I will just use my stock camera as an opponent, to see the difference between them. I owned a huawei nova 7 before but it won't support the app, I guess huawei banned Google apps that's why there's no stable app for latest huawei device.
Gcam is the name of the app that I am referring to or shall we say the"Google camera" it has a wide variety of versions and you can try to find the right version that perfectly fits your device, because not all will go well.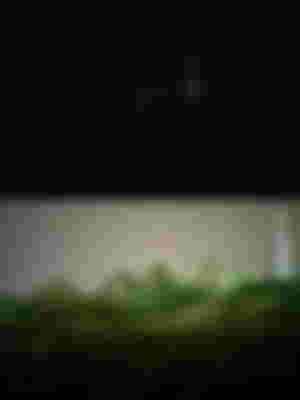 I tried to take a shot with this tower. I thought it won't go brighter since the place was pitch black, but there it is. My eyes can't even see the trees from afar that moment. Well, there's really a huge difference between the stock camera and the Gcam. You can really tell that, it would improve the brightness and sharpness a lot. I hope you appreciate my effort to capture this view. My apology for the bad shot, I am bad at photography lol.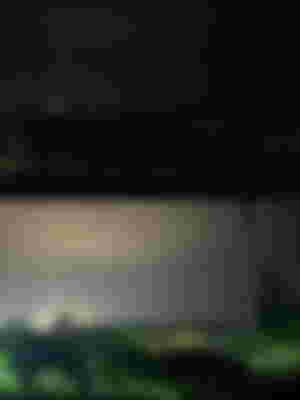 This view is a dangerous spot, since this is a high cliff. If you fall down below, I'm sure you'll die or gain some injuries. I hope you appreciate my effort and courage to go to this place even though it's too dark. The scenery is too nice right? It's so damn cold and the sound of the wind is lingering into my ears. There was a scary forests behind, but I don't mind it, I just want to take a snap in this beautiful view.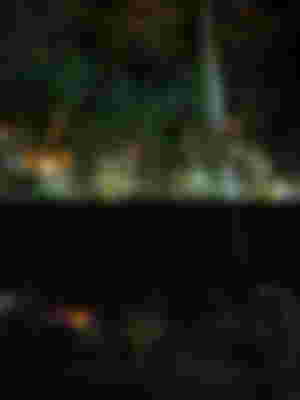 Yay! Finally this last photo was just taken from our backyard. I finally got home safe and sound. So I just Captured this banana and coconut trees lol. Just to show a clear proof that, Gcam is extremely better than the stock camera.
______________________
If you want to download the app, just search the compatible Gcam or google camera for your phone. You can find it on YouTube outside links and on google. I hope this help somehow, most especially to those readers out there who loves photography. Well, if the sky was starry, you can do an astrophotography, I promise it will be great. You just need a couple of seconds to capture it.
Have a great weekend ahead! Thanks for dropping by❣️
SAYONARA
All images was captured by me