Teach, Touch, and Transform
What's up readstars!!! We have a nippy evening here right now, and I love this kind of weather because it somehow relaxes my mind and took all my stress away in an instant due to the rains heavy raindrops above the ceiling as well as the cold breeze that emits therapeutical effects.
Anyways, how have you been lately? I miss writing articles here actually. If you would ask me where have I been this past few weeks, well I am just busy doing a lot of things that an adult commonly do.
To tell you honestly, today is my second day of our two weeks training as a newly hired private school teacher. I am so blessed to meet such genuine, kind, and cheerful teachers here who gave me a warm welcome. I hope we could get along with each other.
We were asked several questions during the seminar, but these words gave me a lot of realizations. I thought my perception towards teaching as a profession is already enough, but as I go through with our half day seminar. I was overwhelmed with the responsibilities and duties of a teacher. For that reason, I fell in love with my profession even more, and discover the reason why teaching is called a noble profession.
As an educator we ought to believe that one of our major role as a teacher is to teach young learners with basic knowledge, However our role doesn't end there. Meaning to say, we must teach them beyond what a teacher could teach wherein they can apply it in real-life situations, and that includes moral and spiritual values, decision making, and problem-solving.
Of course you cannot connect with your students easily without capturing their hearts. Through what? Through listening to their problems not just in school but you must give them the opportunity to express their problems at home as well which will make them feel that they are valued, and appreciated with their big or small achievements/efforts . Just like when I was in high school I had this teacher who loves to appreciate her students through any form of reinforcement, everytime we got the correct answer she gave us tangible rewards like candies, snacks, and even words of appreciation that's why we always love to participate in her class. And most of her students tend to offer him gifts during teachers day which means her students appreciates her that much.
In short it is like you are molding or preparing your students to achieve the greater heights of themselves and there is nothing more rewarding and fulfilling than to hear from your students and see them succeed in their careers and flourish as a person knowing that you have been once part of their lives and  that you have contributed to transform them as a better person.  
---
I am still looking forward for the upcoming sessions of our 10 days seminar/orientation. I always remind myself that their would be no easy job but as long as you love what you do. The hardships, efforts, and even the overwhelming pressure won't go in vain. And I also believe that God will supply all our needs in every aspects of our lives. With God everything is possible!
That would be all for tonight! Have a nice sleep everyone.
Thank you dear sponsors!!!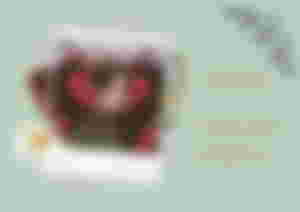 Lead image is mine.