S.E.Q.U.O.I.A: Belated Happy Birthday
Date: 04/12/22
Author: Athaliah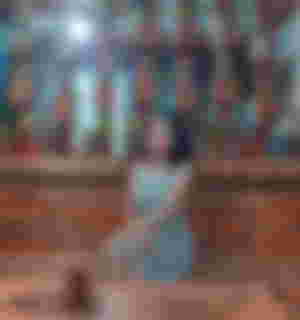 Hey there gorgeous @Sequoia , this is for you.
It's better late than never! I've been writing several long messages about you in this platform since then, yet those are just a glance of how grateful I am to be given such magnificent woman like you. At this very moment, allow me to express more appreciation for you, and as promised I won't missed this day without flexing my dearest kambal not just in the social media sites (sa fb lang kita na greet) but of course I would like everyone here in our virtual family know more about you. Well, you are one of the excellent writers here with an exceptional talent in the field of writing. Since high school pa tayo pangarap mo na talagang maging isang sikat na writer and you've already proved it here.
Simplicity is beauty, that is what you are. You've done simple things with such great impacts that emits good changes to those people around you. You have shown simplicity as a perfect description of beauty.
Effervescent woman who doesn't whines a single day. You are indeed well-known with your vivacious personality. Your perfect smile and your loud yet contagious laugh is the most effective mood changer. You easily get ecstatic with some petty or corny jokes. We call you the head-banger for the reason that you tend to bang your head continuously when a certain joke amused you that much lol.
Quick-witted and a clever one. You have also proven how smart you are since elementary up to now. During our high school years your magnificent ideas and great leadership somehow amazes us. You were one of the smartest students during our junior and senior high school years (Sanaol WITH HIGH HONORS). You are both good in speaking and writing and we already had a great vision in your bright future.
Ultimate adviser/counselor. You are just a one-call-away friend that we entrusted to reveal our hidden secrets. You are very open-minded and you never get hesitant to offer some helpful and effective advices and prayers simply because you want to make us feel like we have someone we can lean on to, and that we are not alone. Indeed, you really are a great comforter.
Optimistic. You fought all your battles in life with a prayer and turned your worries into blessings. I've never seen you lose in every problems you've faced, instead you manage it maturely and calmly. You are very dependent and faithful to God believing that He will supply all your lackings and help you win in your battles. And I highly admire you with that.
Incredible and Authentic. @Sequoia is someone who isn't afraid to be true to who she really is. You are a transparent being that confidently shows your flaws and even made it as your identity's asset. You have no fear with all the criticisms of others instead you took it as your motivation to reach greater heights of yourself.
Well, that's Sequoia for me!
Thank you dear sponsors!!
Check them out!
Shout out to my newest sponsor for this month of April❣️ @joydigitalsolutions welcome to my sponsor's block sis. Thank you so much for your generosity, you made my day. More Bch pa satin sis🥰
Sayonara!
Image was taken from facebook.com